Feature
[Feature] CHOCOLATE Lab. YAMAGATA! Chocolate specialty shop
[Feature] CHOCOLATE Lab. YAMAGATA! Chocolate specialty shop
Yamagata Prefecture is known for its lively snow country Yamagata.
It's been snowing and cold this year, isn't it?
Don't you miss a warm drink on a day like that?
This time, I would like to introduce a shop that is perfect for winter!
How would you like to go on your next vacation?
1. CHOCOLATE Lab. YAMAGATA
CHOCOLATE Lab. YAMAGATA opened in 2016.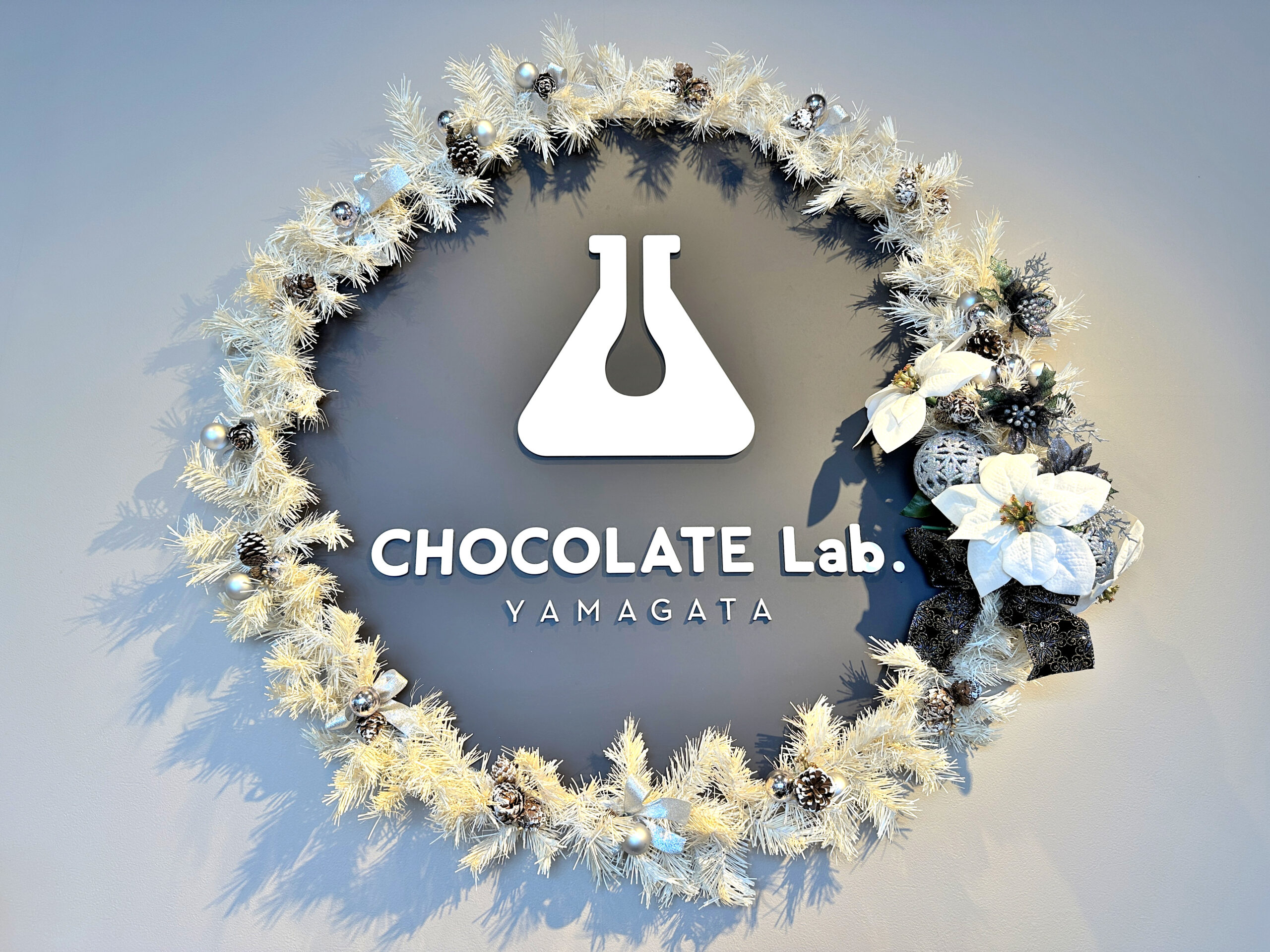 It is one of the few chocolate drink specialty shops in Japan.
In addition to drinks, sweets such as cookies and biscotti are also available!
There are also cold and frozen selections, so you can enjoy the menu all year round.
"You can enjoy a special drink using chocolate powder from Jacques Torres Chocolate, a popular chocolate brand in New York."
Satake, the owner, said so with a smile.
Satake is also a specialist who worked as a manager in Sendai when the brand first landed in Japan.
Currently, they directly import chocolate powder from overseas, research and disseminate information on dishes that allow you to feel the nature of Yamagata and the spread of the world of chocolate.
They are also particular about the milk that is indispensable for drinks, and the items using Yamagata prefecture pastured dairy milk that goes well with chocolate powder are some of the best drinks that you can only taste here!
Ah…, just remembering that deliciousness while writing this article makes my mouth react…
The charm and commitment are also introduced on the official website, so please take a look!
2. The shop
Let's introduce the shop right away!
CHOCOLATE Lab. YAMAGATA is characteristic for its white outer wall and large windows.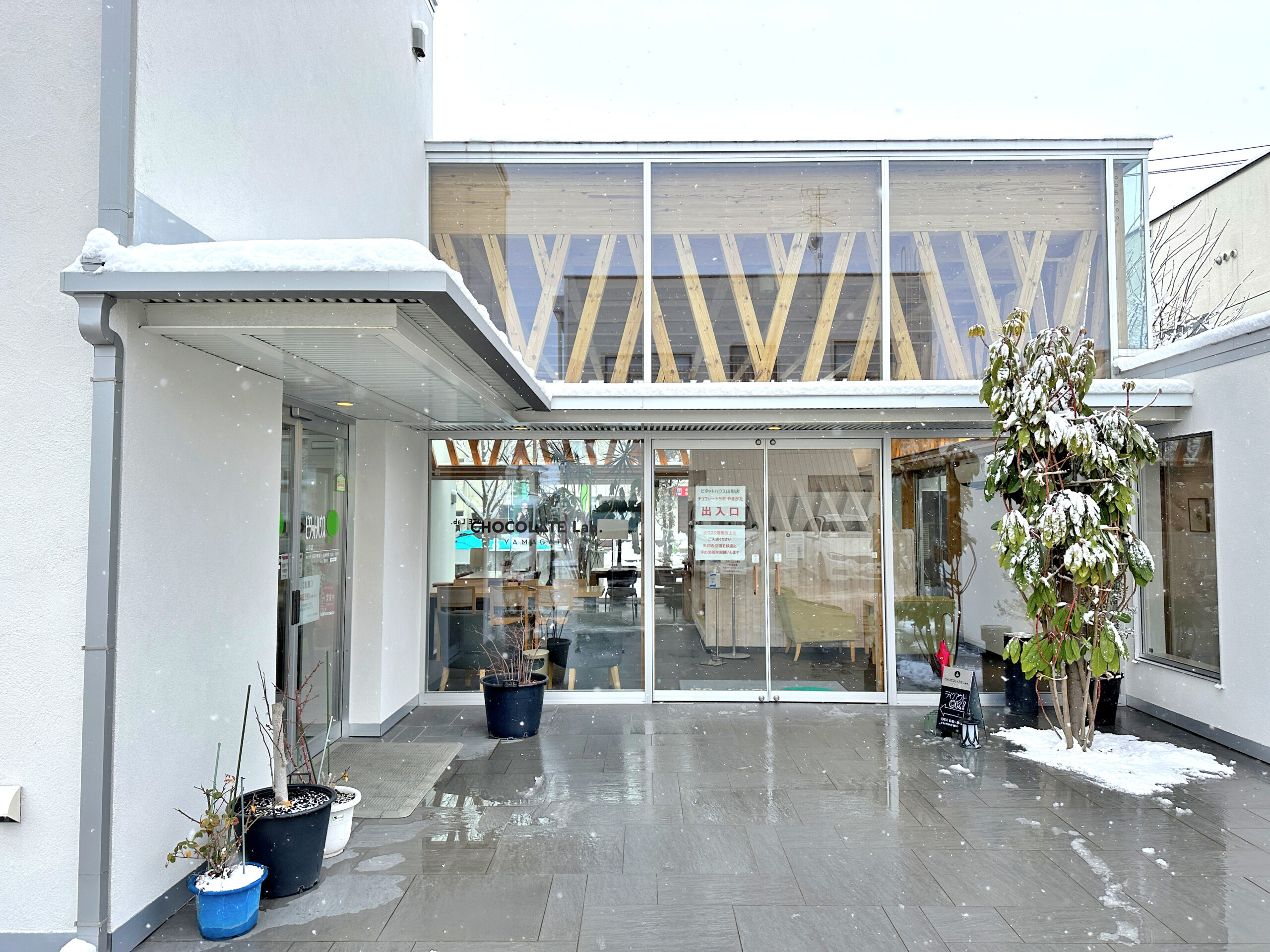 The shop faces National Route 348 in Yamagata City's Yonbancho area, but the entrance is on the parking lot side at the back.

Here is the view from the entrance.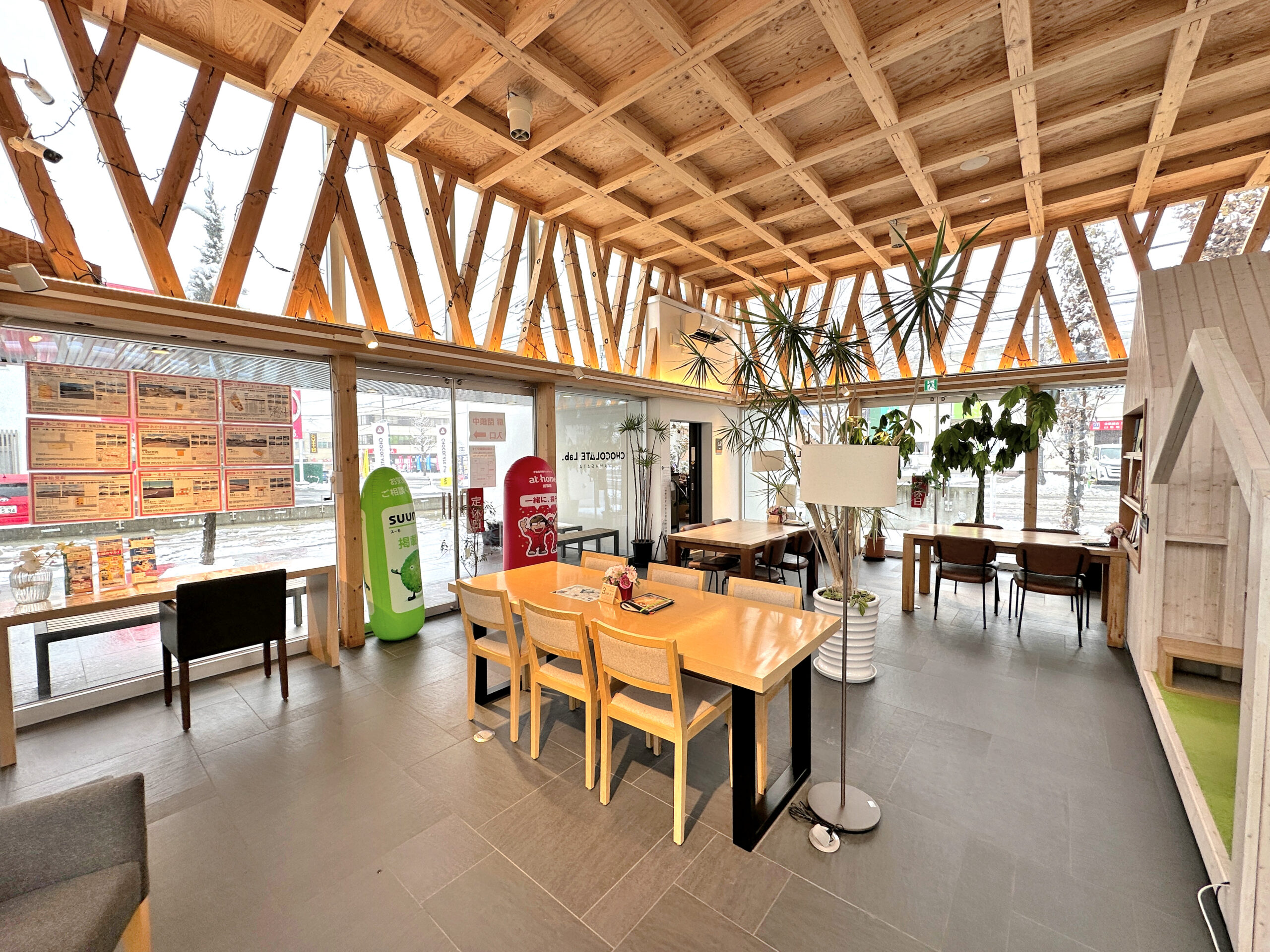 The high ceilings and large windows give a great sense of openness!
The space was spacious and there was a calm atmosphere.
*Pitatto House Yamagata is also in the same building, and the area in the photo is a shared space.
At the back of the shared space is the CHOCOLATE Lab. YAMAGATA shop.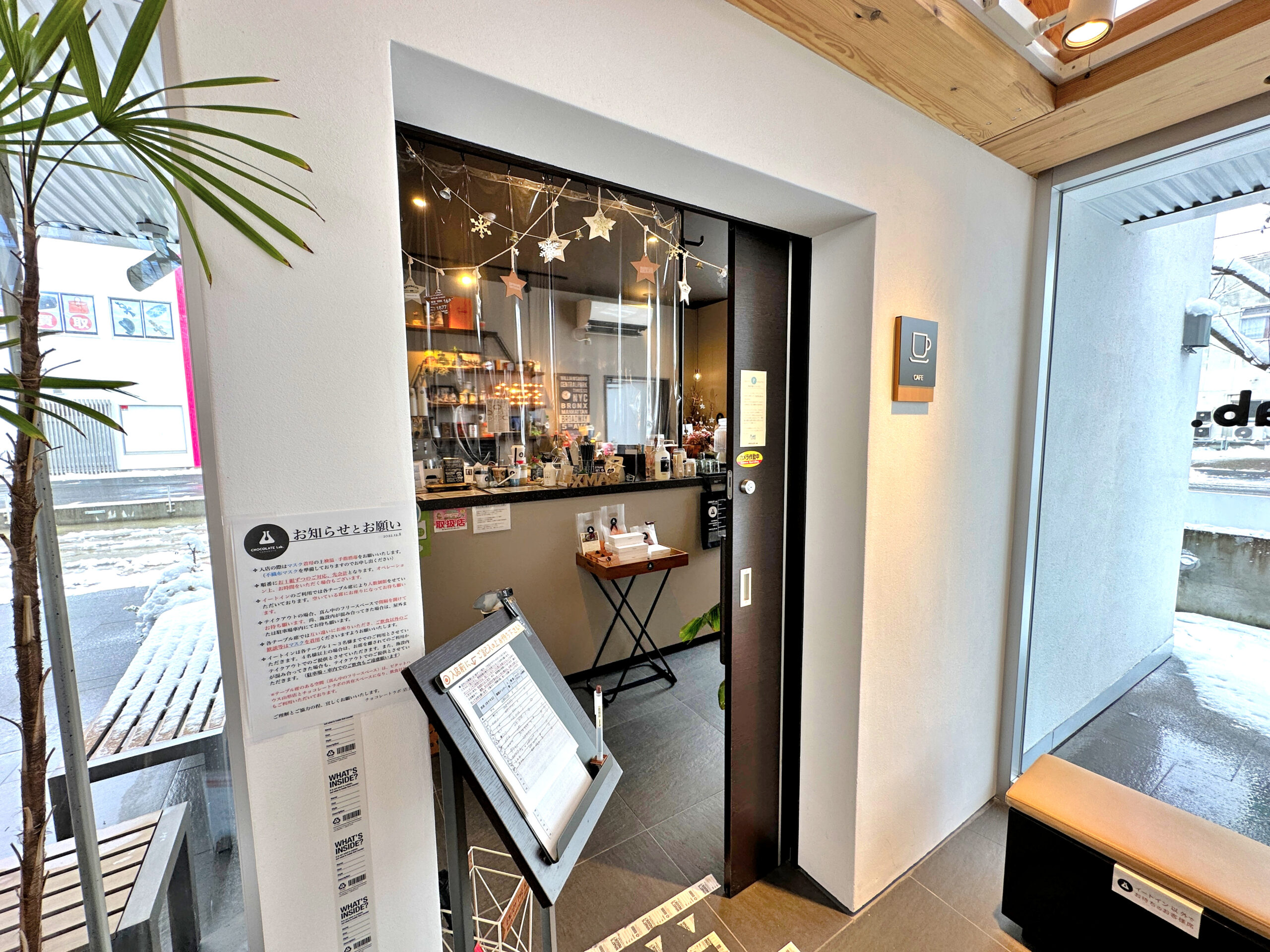 Here is the inside.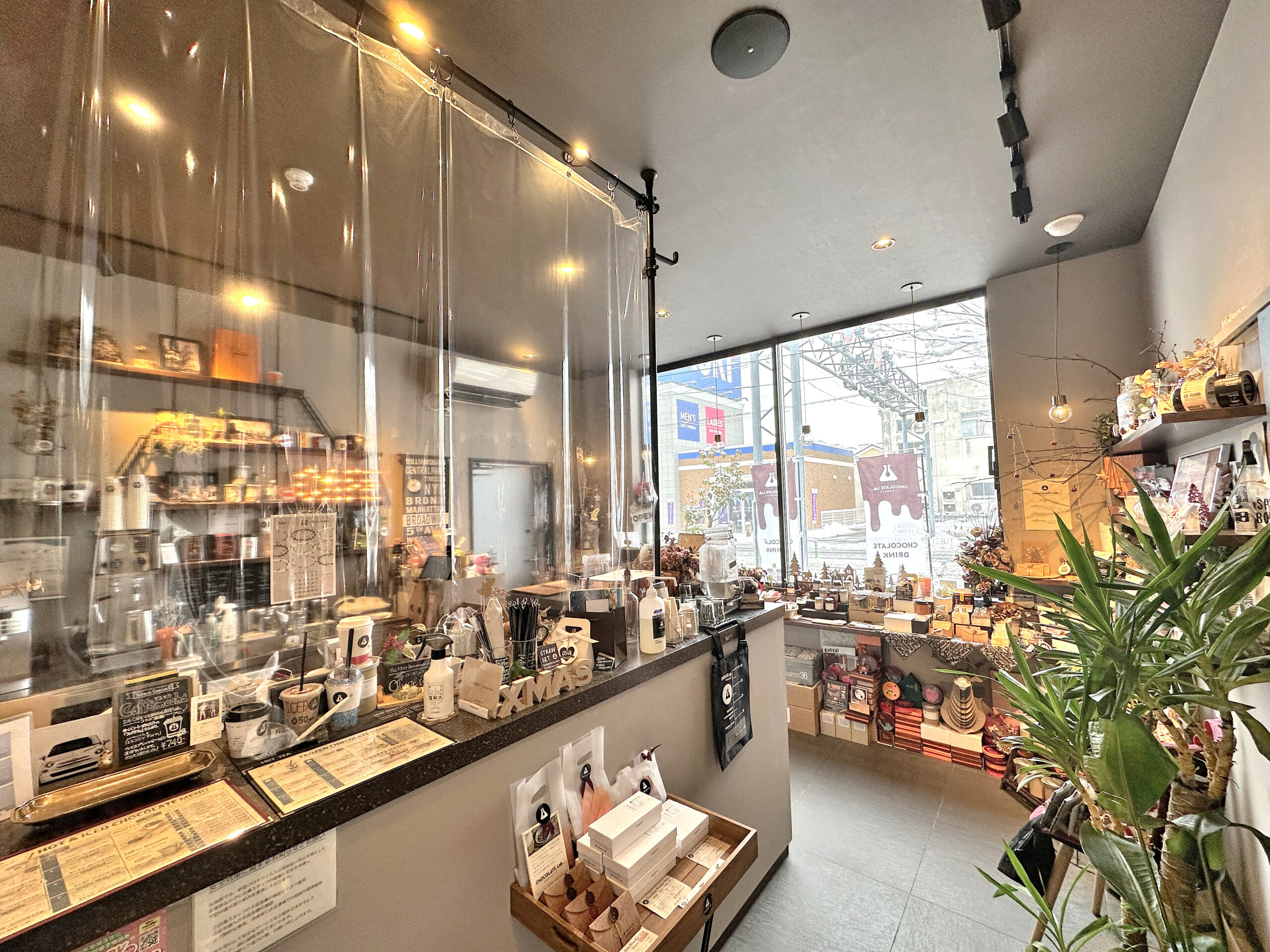 Ah, there are a lot of nice little things looking over here.
I personally love the atmosphere!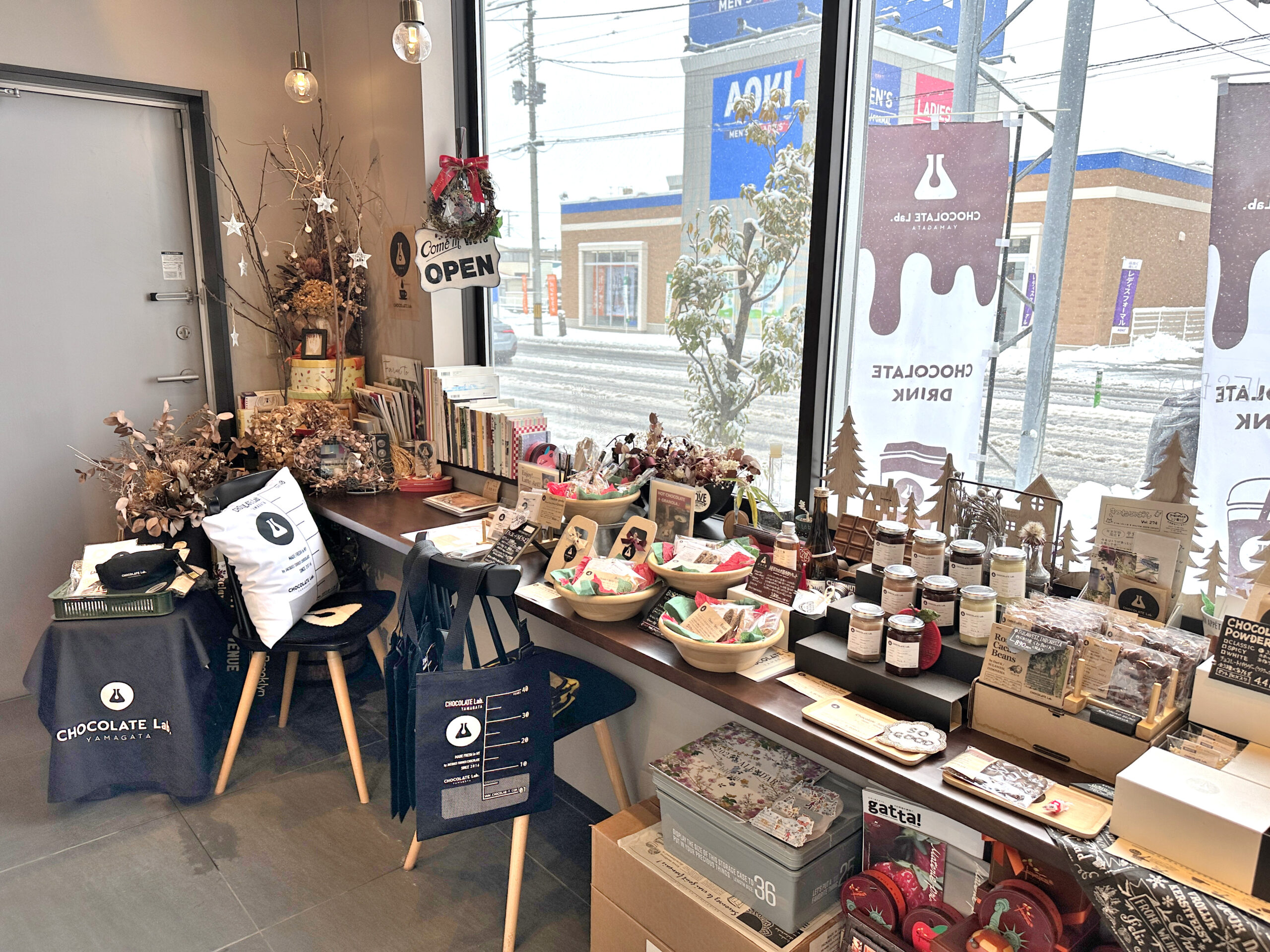 It's an irresistible space for chocolate lovers!
There are also individual seats, so it is recommended to enjoy a luxurious time alone with a chocolate drink.
Of course, they sell chocolate powder, which is indispensable for the CHOCOLATE Lab. YAMAGATA drinks.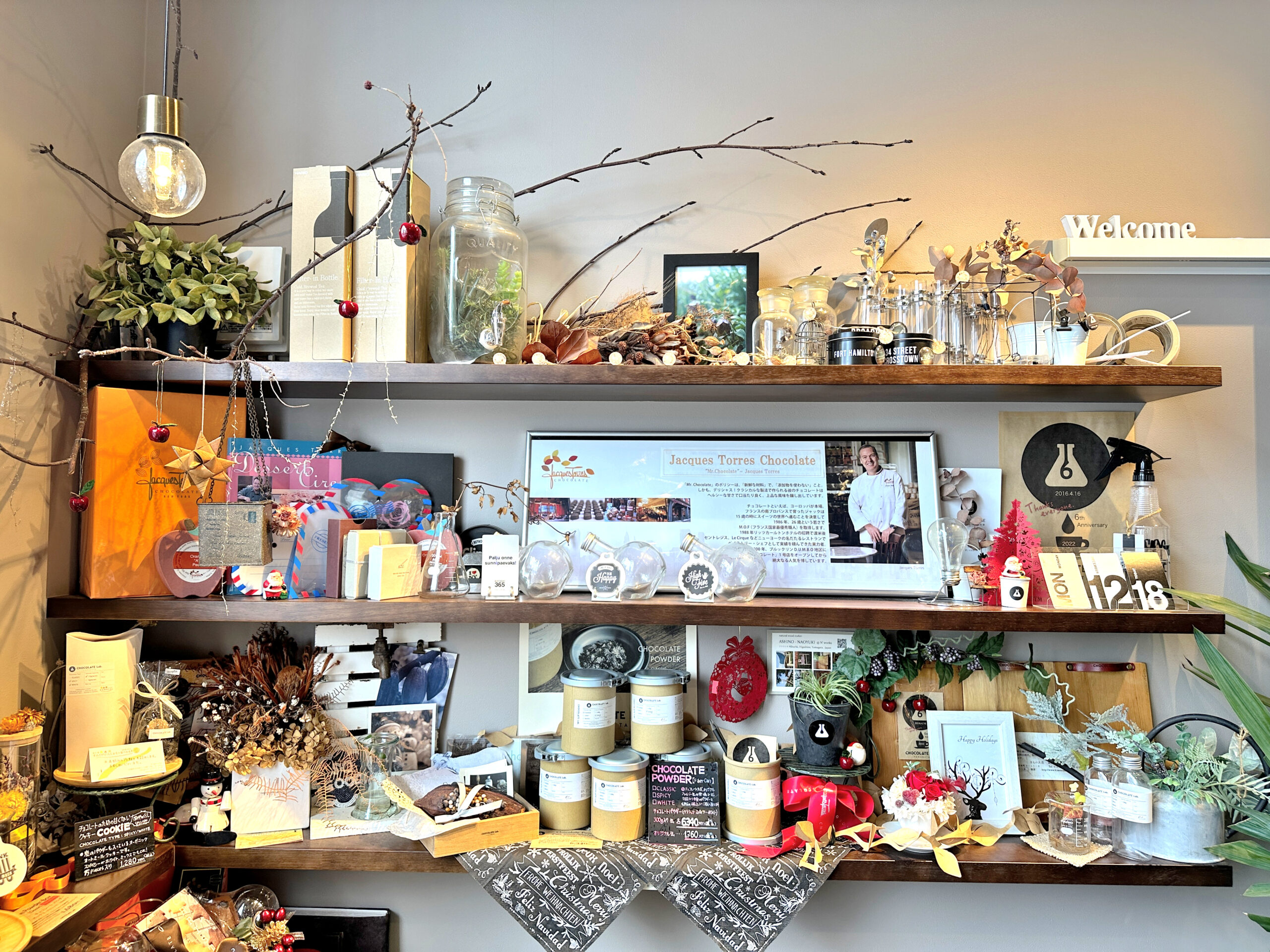 There are three types: Classic, Spicy, and White.
There are only two types of chocolate powders sold in New York, Classic and Spicy, so White seems to be manufactured and purchased on a limited line in Japan.
In other words, you can only taste it here in the world!
If you are unsure about which powder to use, please consult the owner, Satake.
There are many variations in size, so it is perfect for gifts as well as for home use.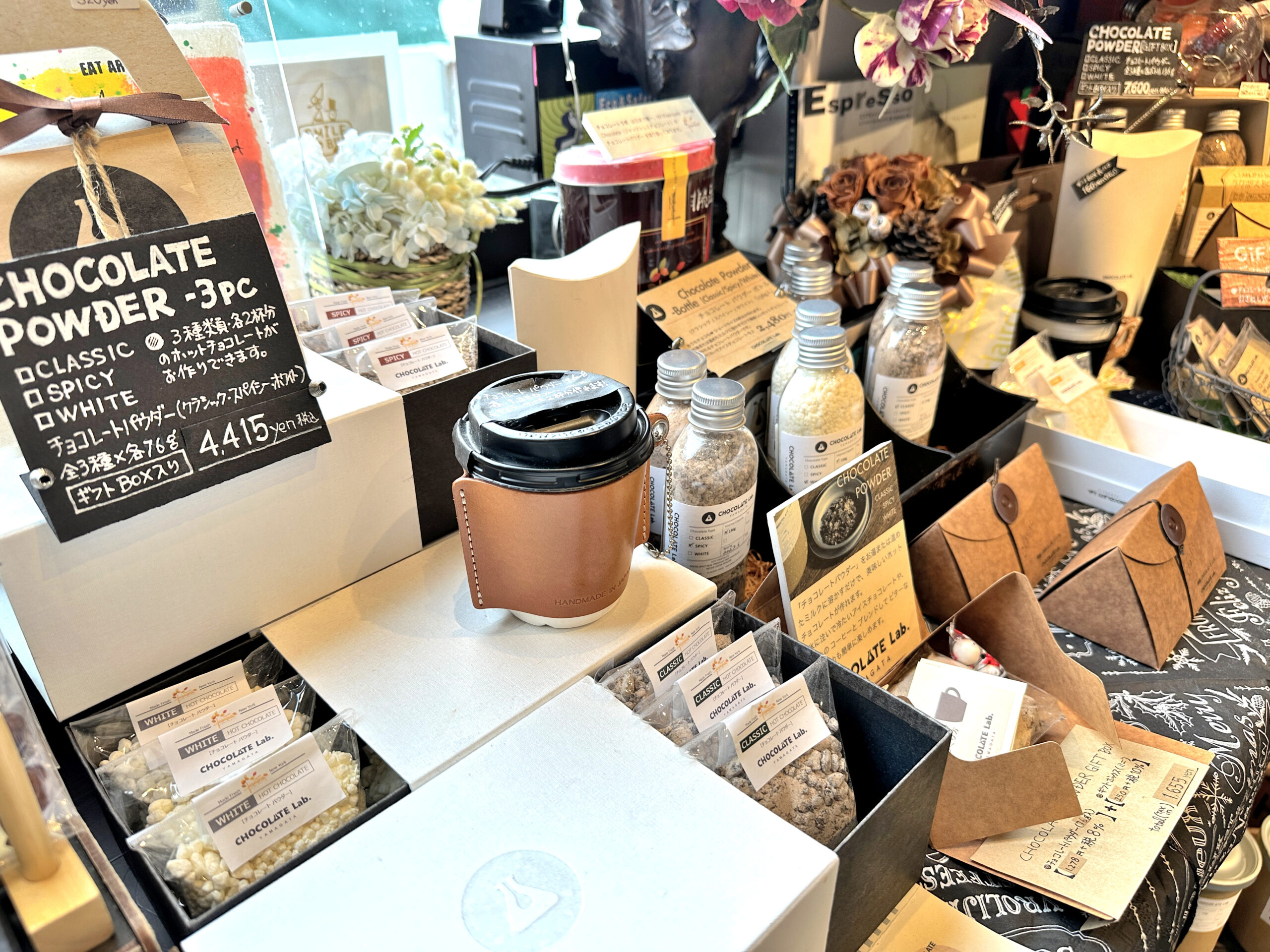 Discover collaboration products!
This is a bottled chocolate jam from En Jam, which has a workshop in Yamanobe.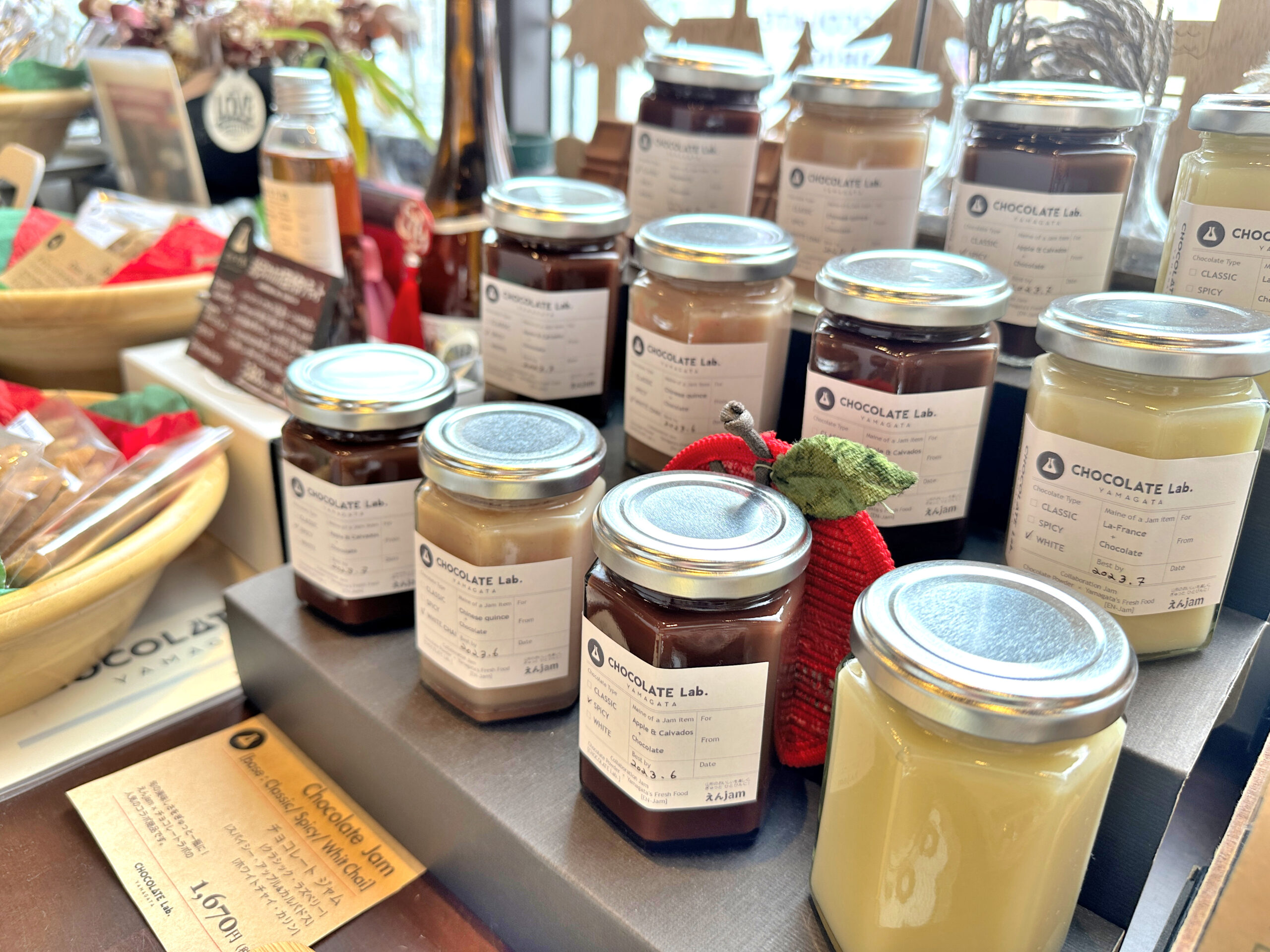 Starting with Yamagata, they are developing products with various creators who are active in Tohoku Michinoku, so this is also a gem that they would like you to pick up.
They also sell biscotti from Kitsuneko Pan Kobo Mugi, which makes bread and sweets using natural yeast and domestic wheat in Wakuya Town, Miyagi Prefecture.
As we will introduce in the food report, this is also excellent compatibility with chocolate drinks!
3. Menu
Chocolate drinks are based on classic, spicy, and white, and there are various other menus.
The author, who has visited the shop several times, recommends not only hot chocolate, but also frozen chocolate and seasonal products!
Please enjoy the chocolate that matches your mood at that time.
Quoted from CHOCOLATE Lab. YAMAGATA official website (Japanese only)
*Menu and prices are at the time of interview (December 2022)
4. Food report
This time, I had the hot chocolate classic straight.
Here is the plate that was carried to my table.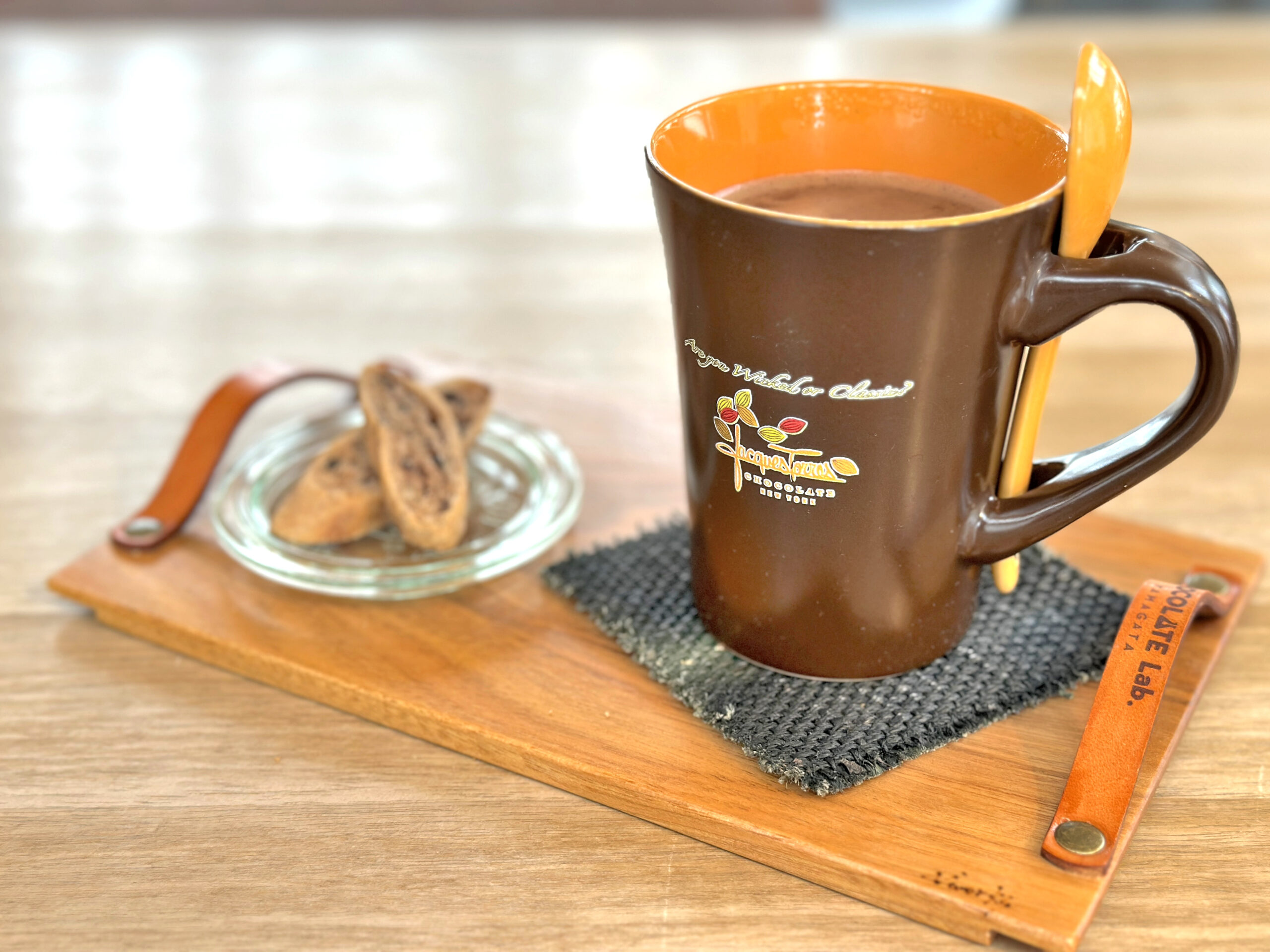 The plates and cups are all wonderful!
And the scent of chocolate that spreads softly is irresistible.
Classic is said to be recommended for first-timers as it has a taste that will not disappoint even if you imagine the chocolate you would normally eat.
I'm sure I'm not the only one who can't help but lose one bite…!
The taste of chocolate is transmitted directly to your mouth and makes you feel happy.
It has just the right amount of sweetness, and it has a slight thickness that keeps you warm until the end.
According to Satake, eating chocolate releases a happy hormone called serotonin.
I see, chocolate certainly makes me feel indescribably warm.
With the afterglow of happiness, the biscotti is also full.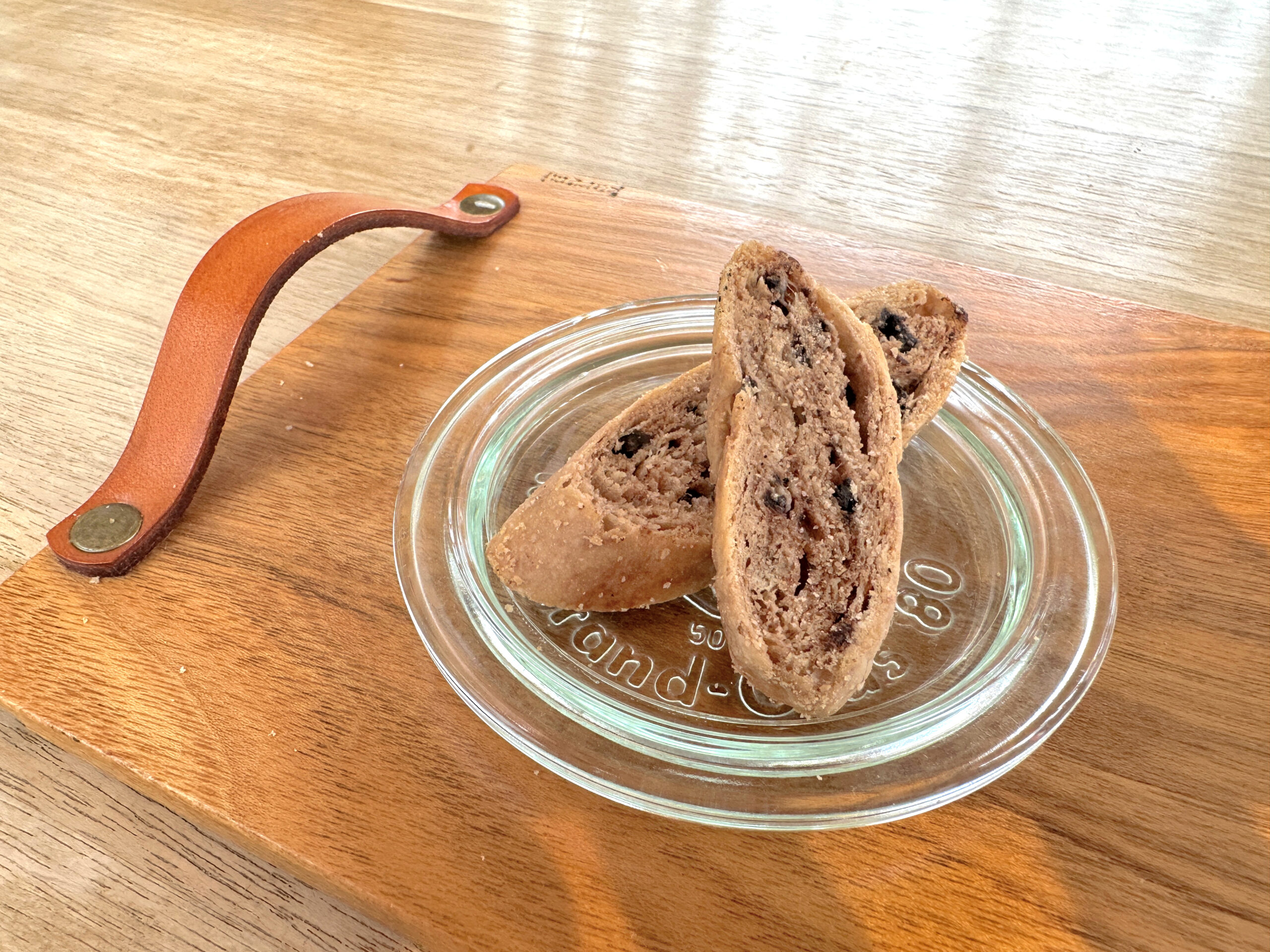 The biscotti made for the chocolate drink was moderately sweet, and the combination with the rich hot chocolate was outstanding.
This happy drink can also be taken out, so it is highly recommended for a drive.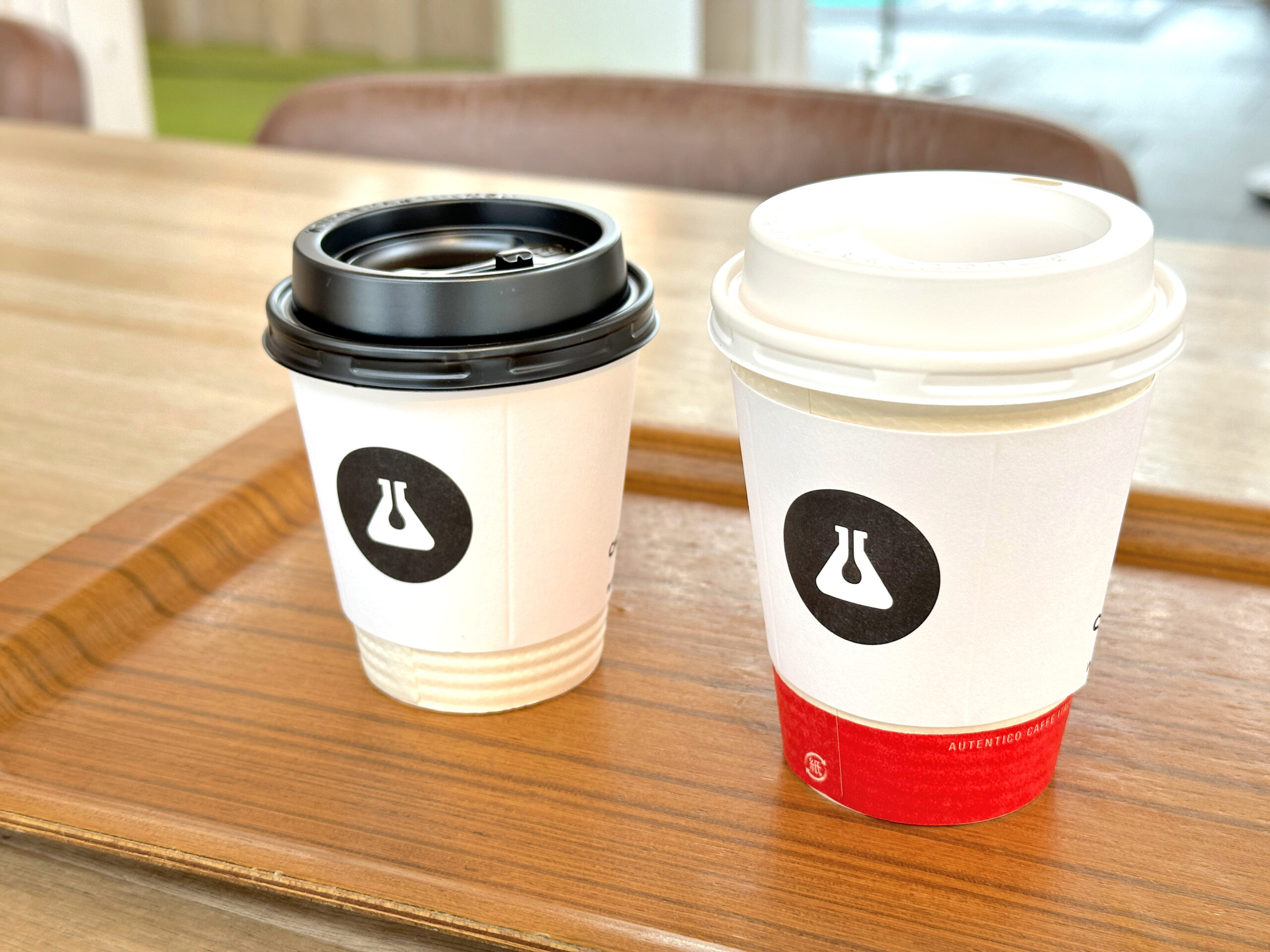 5. Parking Lot
CHOCOLATE Lab. YAMAGATA's parking lot is located behind the shop.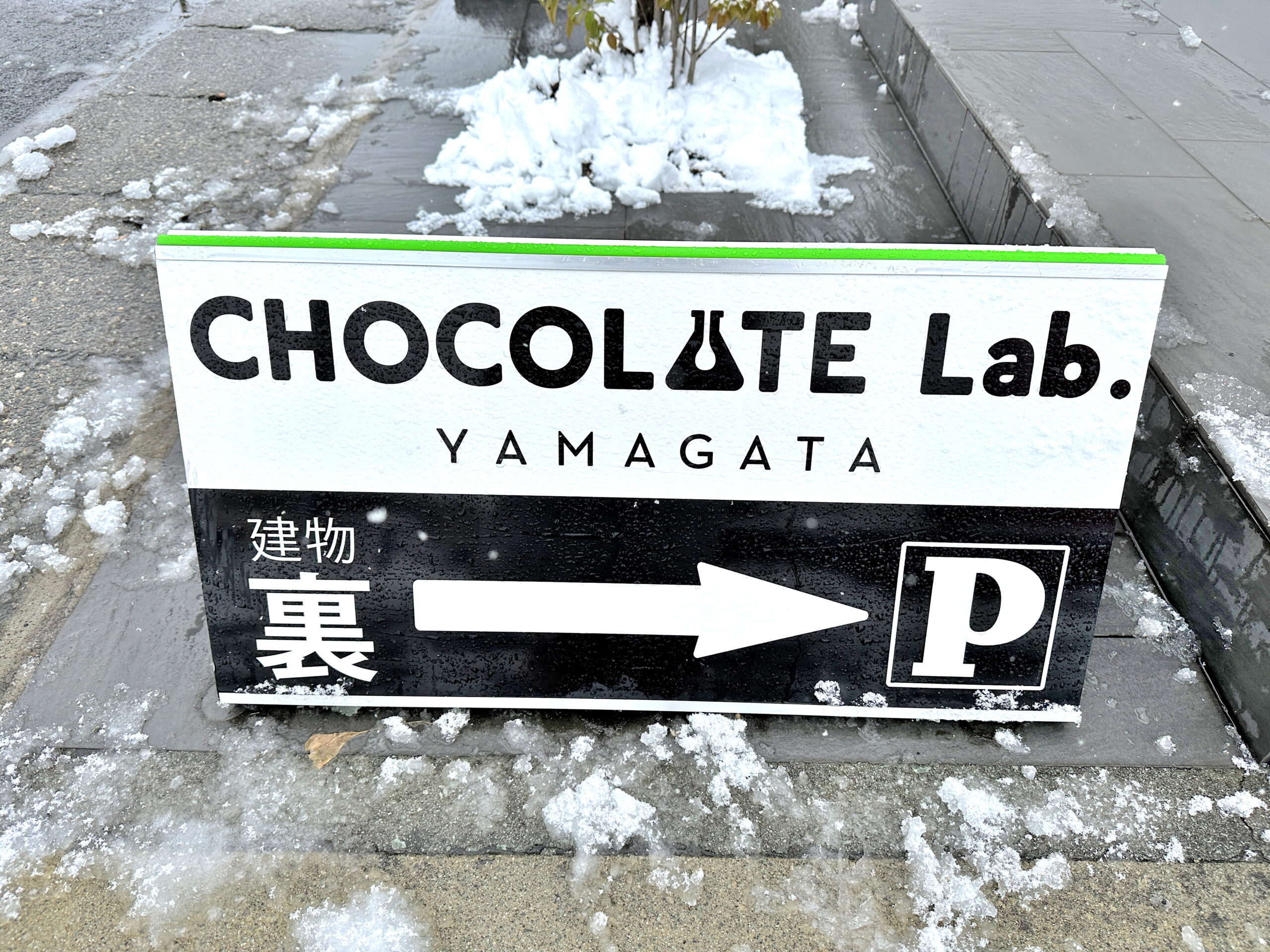 It was difficult to find the parking lot because of the snow, so I will also introduce what it looked like when I visited it before.
Please note that it is shared with Pitatto House Yamagata store.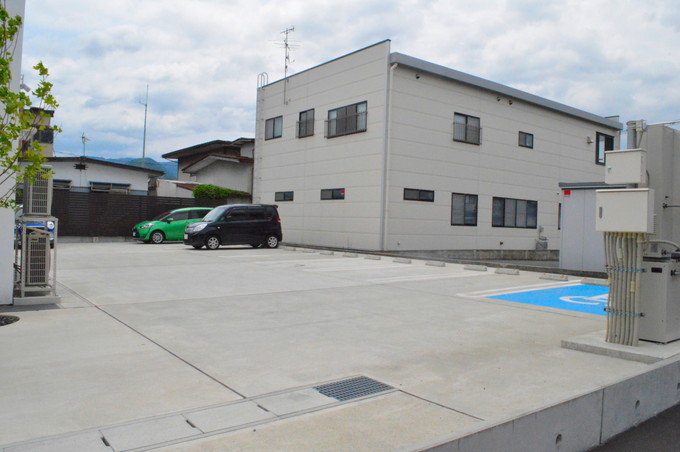 6. Message
Finally, a message from Satake, the owner of CHOCOLATE Lab.
"We are spreading the culture of drinking chocolate.
We hope you will enjoy this special chocolate drink that can only be tasted here in Japan.
We also have products that you can enjoy at home.
It's easy to make two cups, so I'd appreciate it if you could taste it while feeling happy with someone.
It is also recommended to casually pass a bowl with your partner.
You can also enjoy various arrangements such as mixing chocolate powder with hot cakes or pouring it over toast or ice cream.
Drinks can be straight or milked, iced or hot, and so on.
Please find your own taste. "
Detailed information
CHOCOLATE Lab. YAMAGATA

Hours: 10:00~18:00
Closed: Tuesdays, Wednesdays, public holidays
Address: 2-8 Minamiyonbancho, Yamagata City
☎ 070-6953-4424