Feature
[Feature] Obanazawa! Roadside station full of charms
[Feature] Obanazawa! Roadside station full of charms
Obanazawa City, Yamagata Prefecture, is commonly known as the "City of snow, watermelons, and flower hats."
It is one of the heaviest snowfall areas in the prefecture, and while you can enjoy beautiful snowy scenery in the winter, including Ginzan Onsen, the watermelons harvested in the summer are extremely sweet, and boasts the highest production of summer watermelons in Japan.
Furthermore, it is also the birthplace of Yamagata Prefecture's representative summer festival, Hanagasa Odori, and during the Obanazawa Hanagasa Festival, which is held on August 27 and 28 every year, the sight of the entire city covered in flower hats is a moving sight.
We visited the Roadside Station Obanazawa, a recommended spot where you can enjoy Obanazawa City, which is home to natural charm and local culture.
We asked the staff about their recommended souvenirs and food, so please take a look.
1. Roadside Station Obanazawa
Roadside Station Obanazawa has excellent access from both the Tohoku Chuo Expressway Obanazawa Kita Interchange and the parallel National Route 13.
It serves as a window for locals and tourists to meet and interact, and serves as a base to convey the appeal of Obanazawa City from multiple angles.
It also has a wealth of tourist information, so it is also recommended as a starting point for sightseeing in Obanazawa City.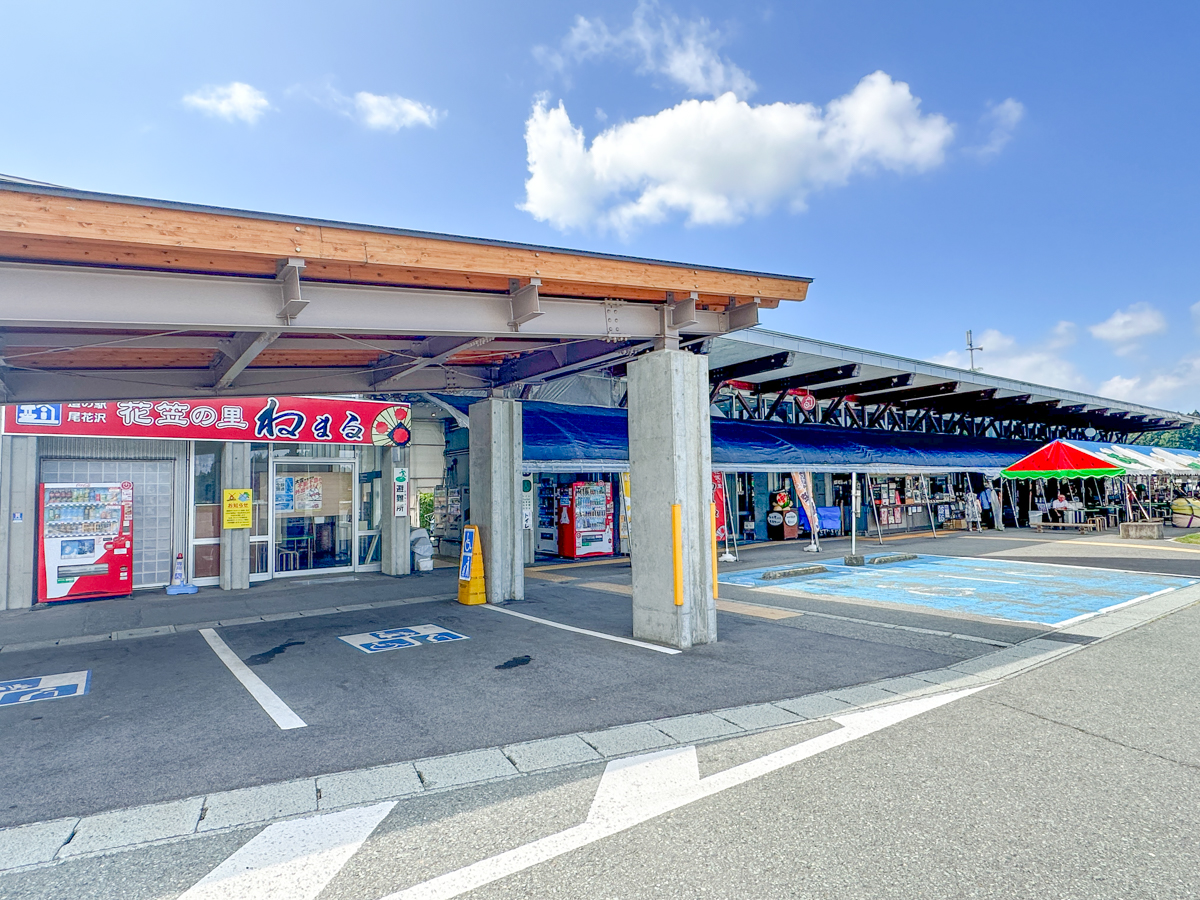 Roadside Station Obanazawa is nicknamed "Hanagasa no Sato Nemaru, but when we asked what "nemaru" means, we were told that it means "relaxing" in the local dialect.
It's a perfect nickname.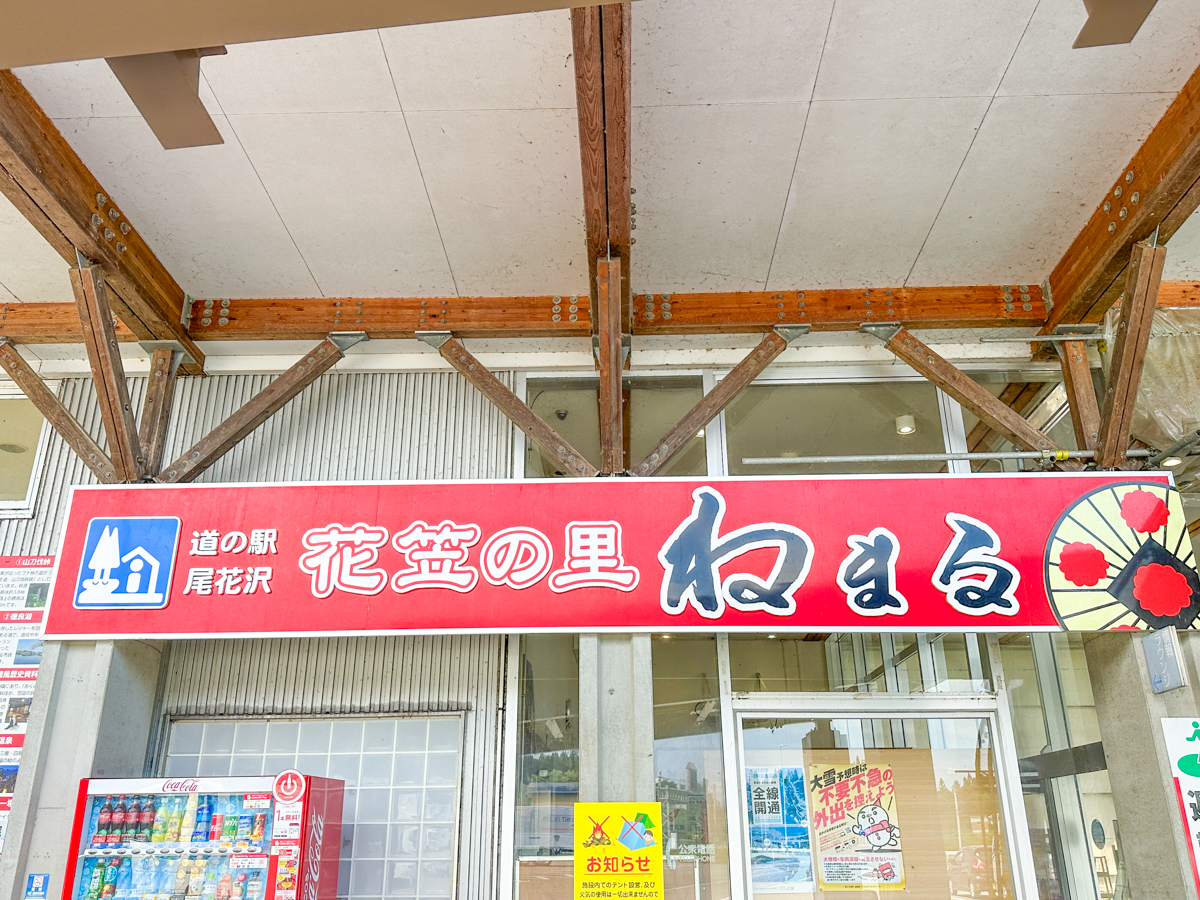 Inside the station, there is the restaurant Nemaru, where you can enjoy dishes made with local ingredients, and a souvenir shop, which has a wide selection of fresh produce and souvenirs, including the nationally famous Obanazawa watermelon (only available in summer). It is divided into spots where you can discover the unique charms of this area, such as Nagasa and Michinoku Fresh Market.

From the Michinoku Murayama Agricultural Cooperative Association website (partially revised)

2. Speaking of Obanazawa, this is it!
The mascot character "Motonori-kun" will greet you at the entrance.
The design that brings this watermelon to the forefront is indescribable!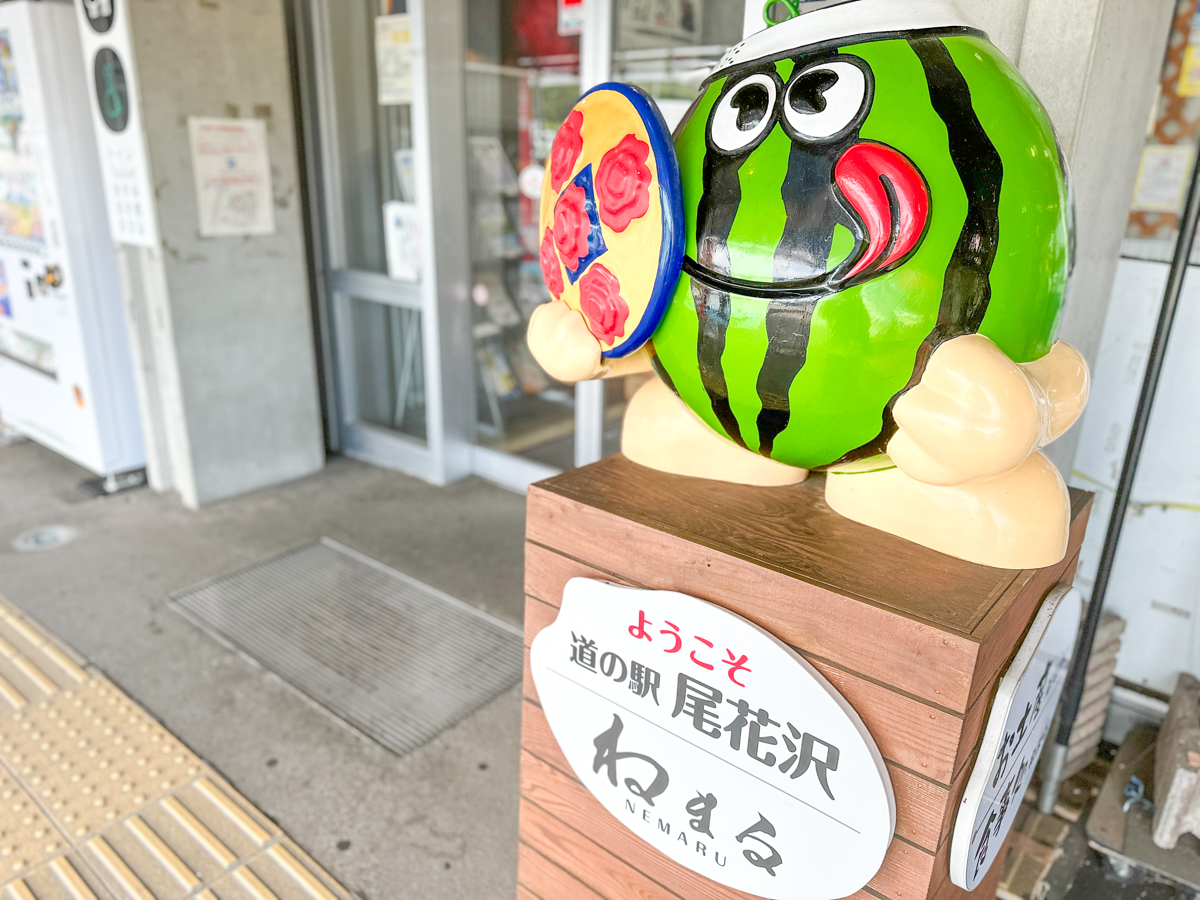 When we visited for this interview, early August was the peak season for Obanazawa watermelons!
There were many Obanazawa watermelons for sale outside the roadside station.
Even the smallest 2L is a great size!
*Kodama watermelon will be sold in July.
It seems that many people come from outside the prefecture to buy them, and some of them filled the trunks of their cars so much that they had to look twice to see if there were that many!
Obanazawa watermelon stores a large amount of sugar due to its rich natural environment and cold climate, forming thick and juicy flesh.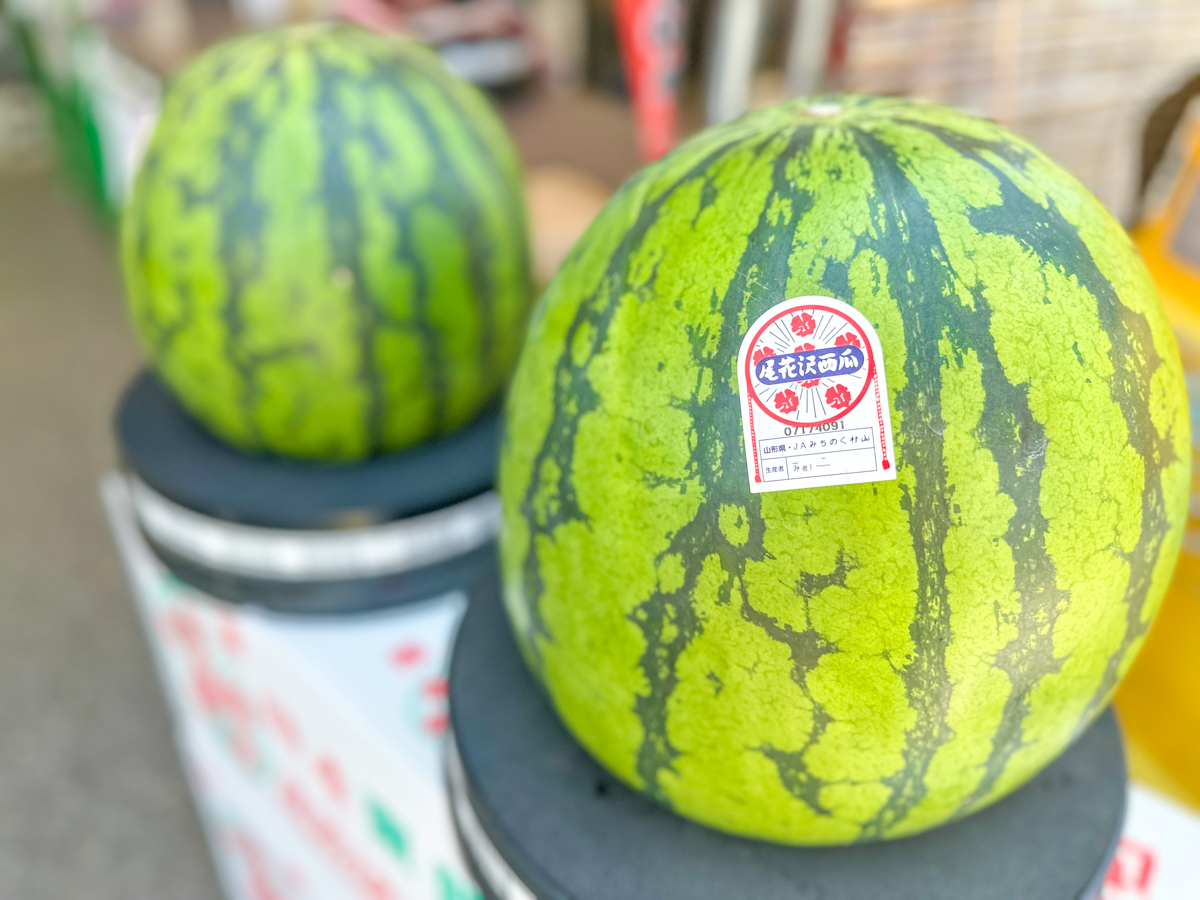 Each watermelon is of high quality and is carefully managed and lovingly produced by local farmers!
The fresh sweetness and crunchy texture are exquisite.
And not only did I find watermelon, but I also found melons!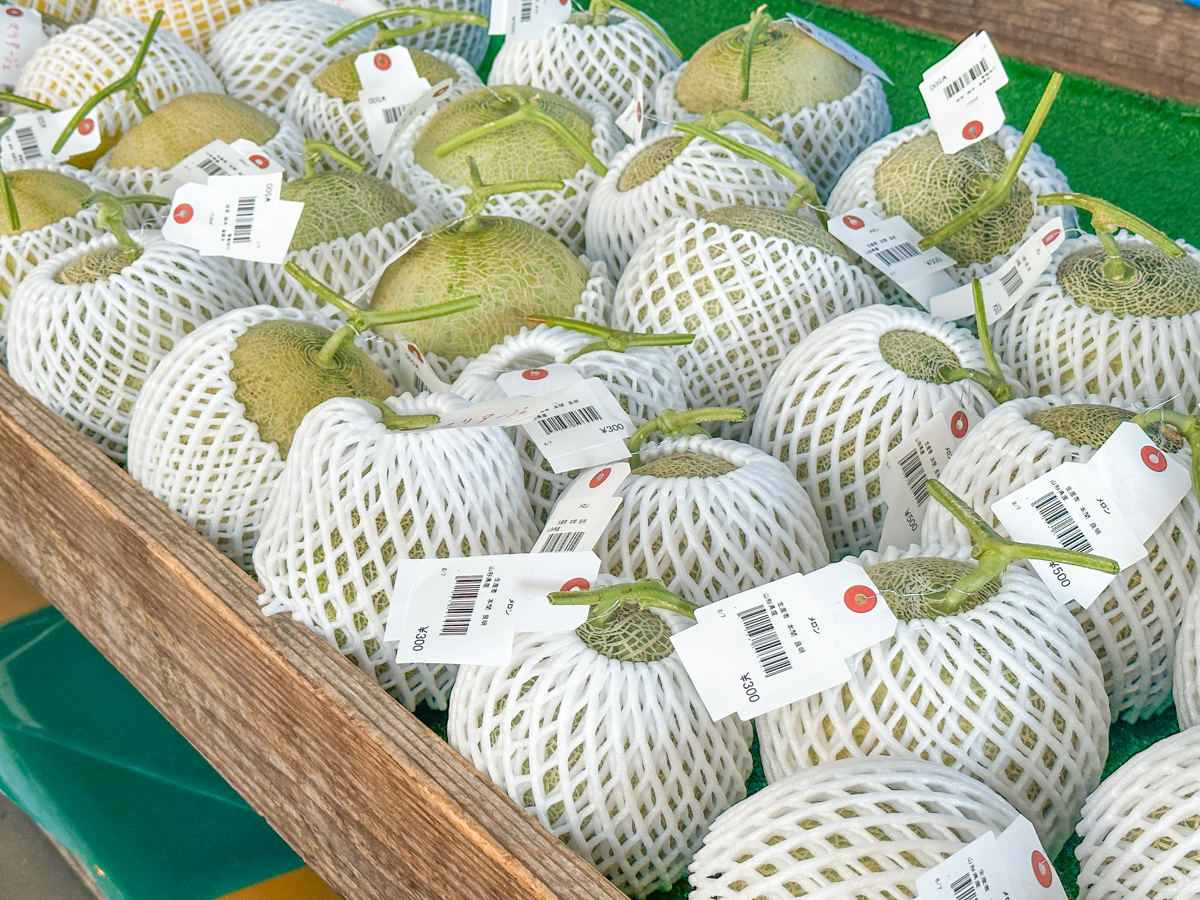 I was surprised at how cheap the price was, so I bought some to bring back home.
3. Souvenirs
Now, let's finally introduce the inside of the roadside station.
First of all, the Souvenir Hanagasa shop.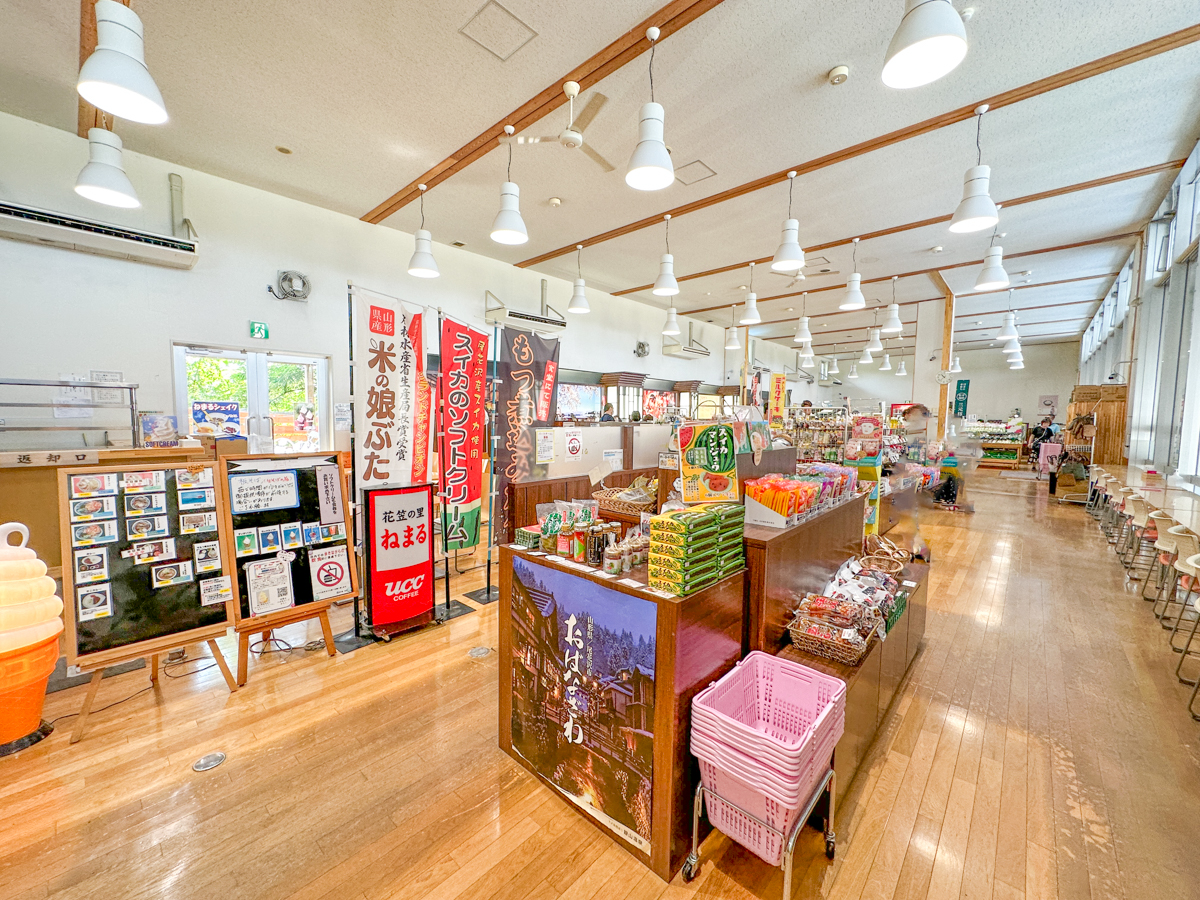 The first thing you see as soon as you enter is the watermelon corner.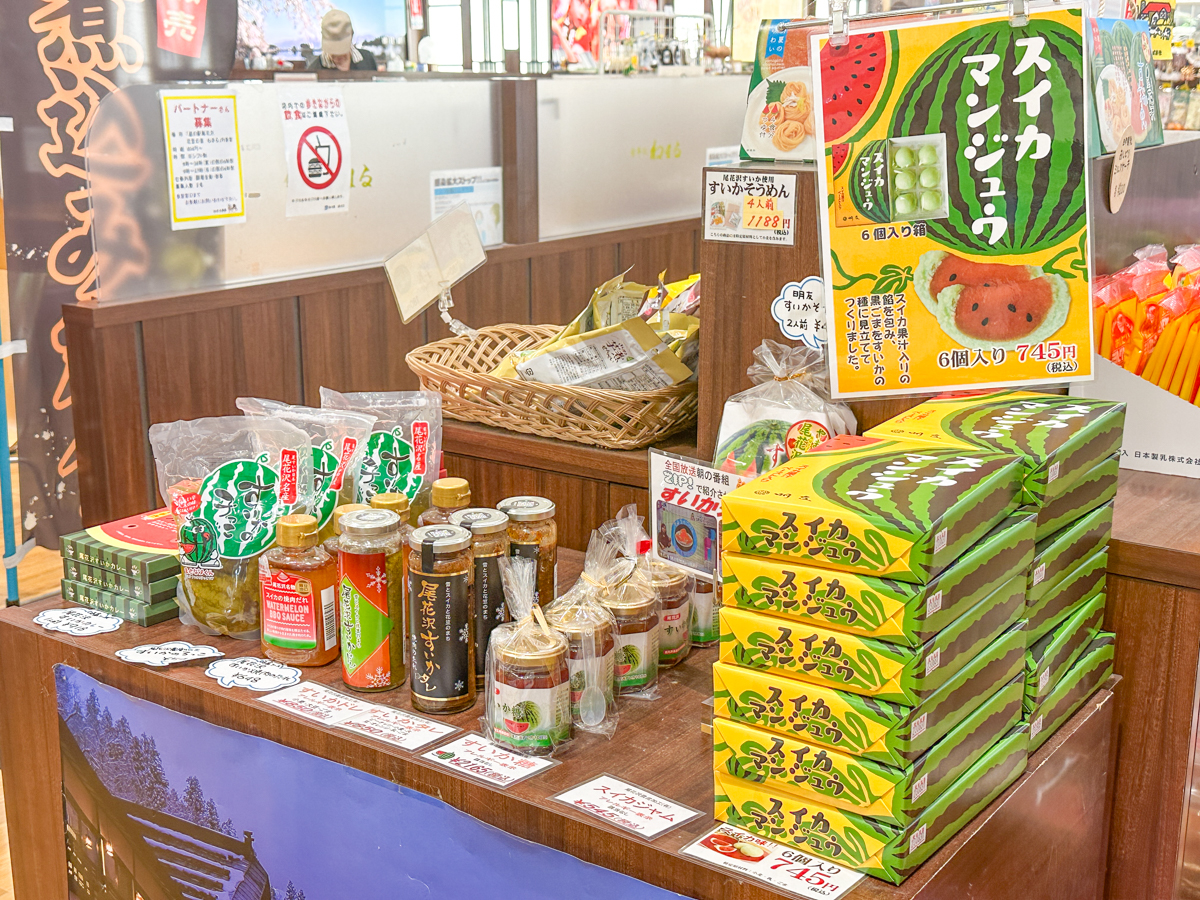 Watermelon manju sweets, watermelon dressing, watermelon somen noodles, etc., there are so many watermelon-flavored items!
By the way, don't worry, these products can be purchased even during seasons other than summer.
There are many watermelon products in the station, so if you're wondering what to buy, Sasahara-san, who we spoke to that day, gave us some recommendations.
① Obanazawa watermelon curry
A luxurious dish made with ripe brand watermelon, Obanazawa beef, vegetables, and a unique spice blend.
By using about 1/2 cup of branded watermelon and slowly simmering it without adding any water, the curry has a deep, rich flavor.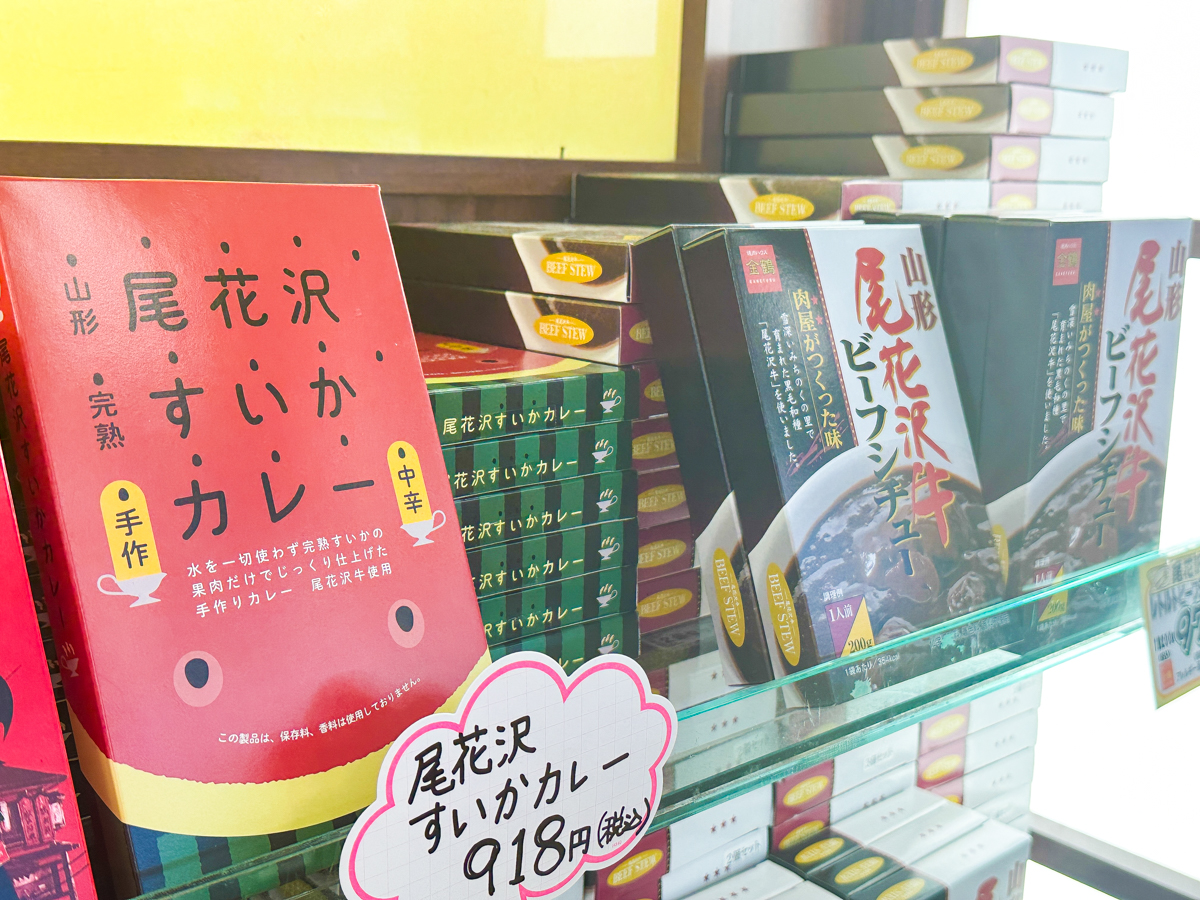 ② Watermelon baby
We have incorporated the flavor of Yamagata Prefecture's traditional Tsukemono pesora-tsuke into Obanazawa's specialty watermelon.
It has an appetizing spiciness and an adult taste, and can be enjoyed as an accompaniment to drinks or as a side dish.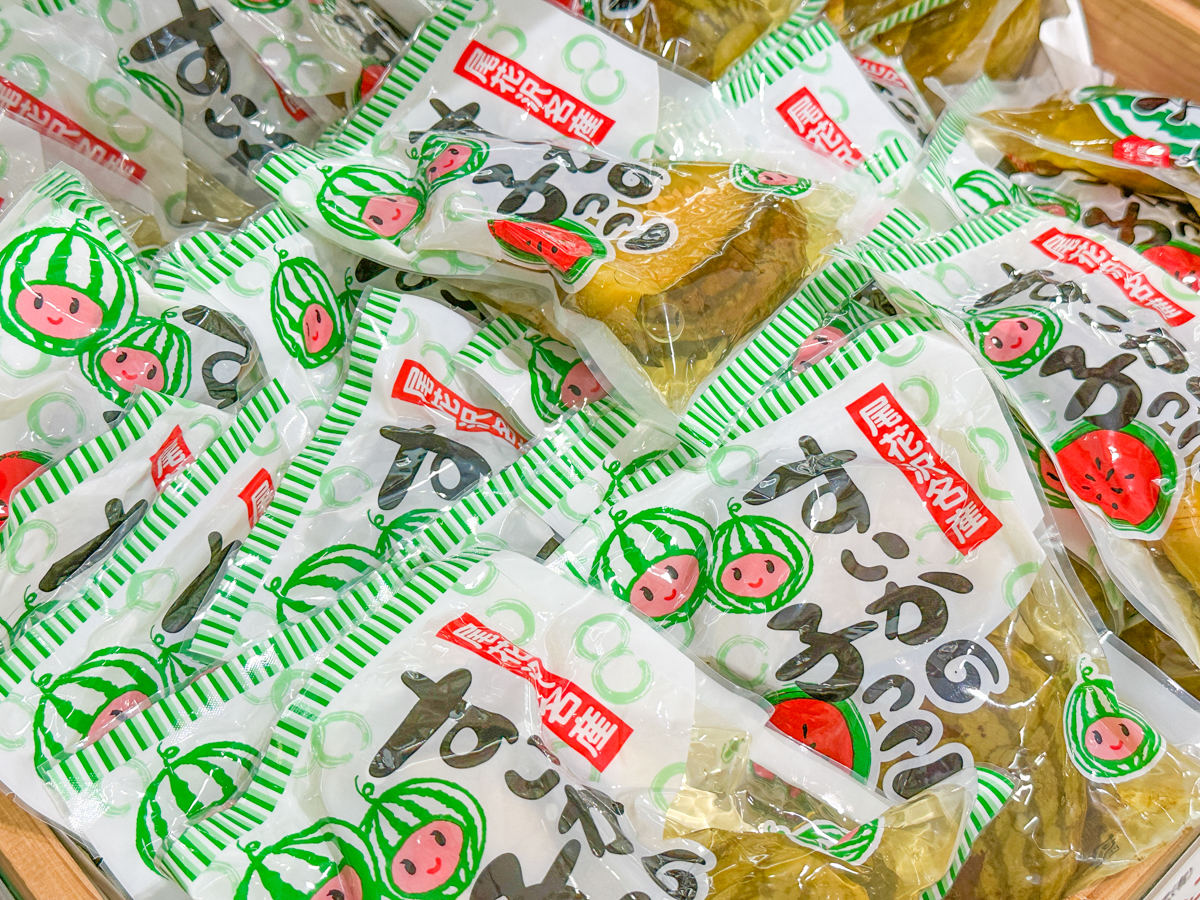 ③ Obanazawa watermelon cider
Watermelon cider made with 30% of the rich juice of Obanazawa watermelons.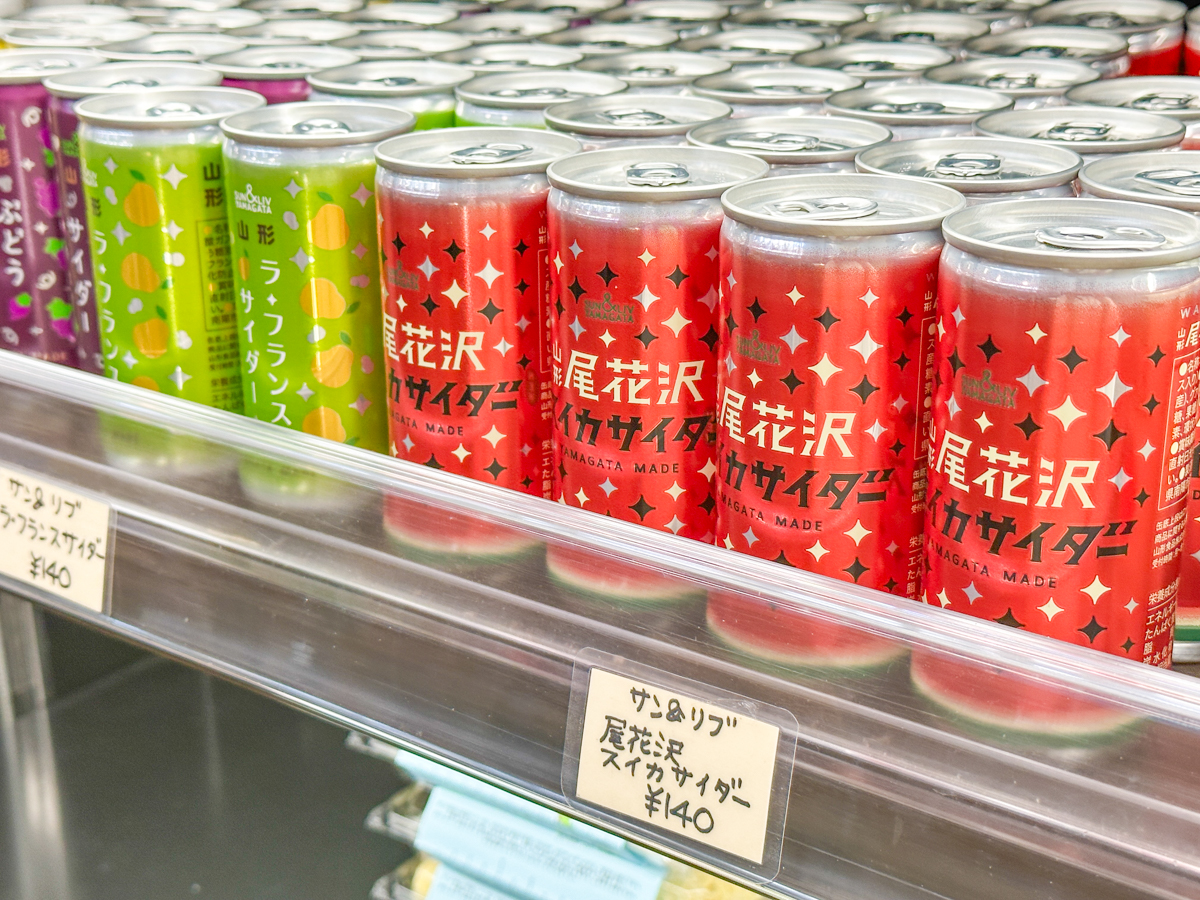 You can enjoy the fresh summer flavor with refreshing carbonation.
A high-juice cider where you can enjoy the special taste of Obanazawa watermelon.
Recommended souvenirs from Obanazawa
Of course, there are many other products besides watermelons.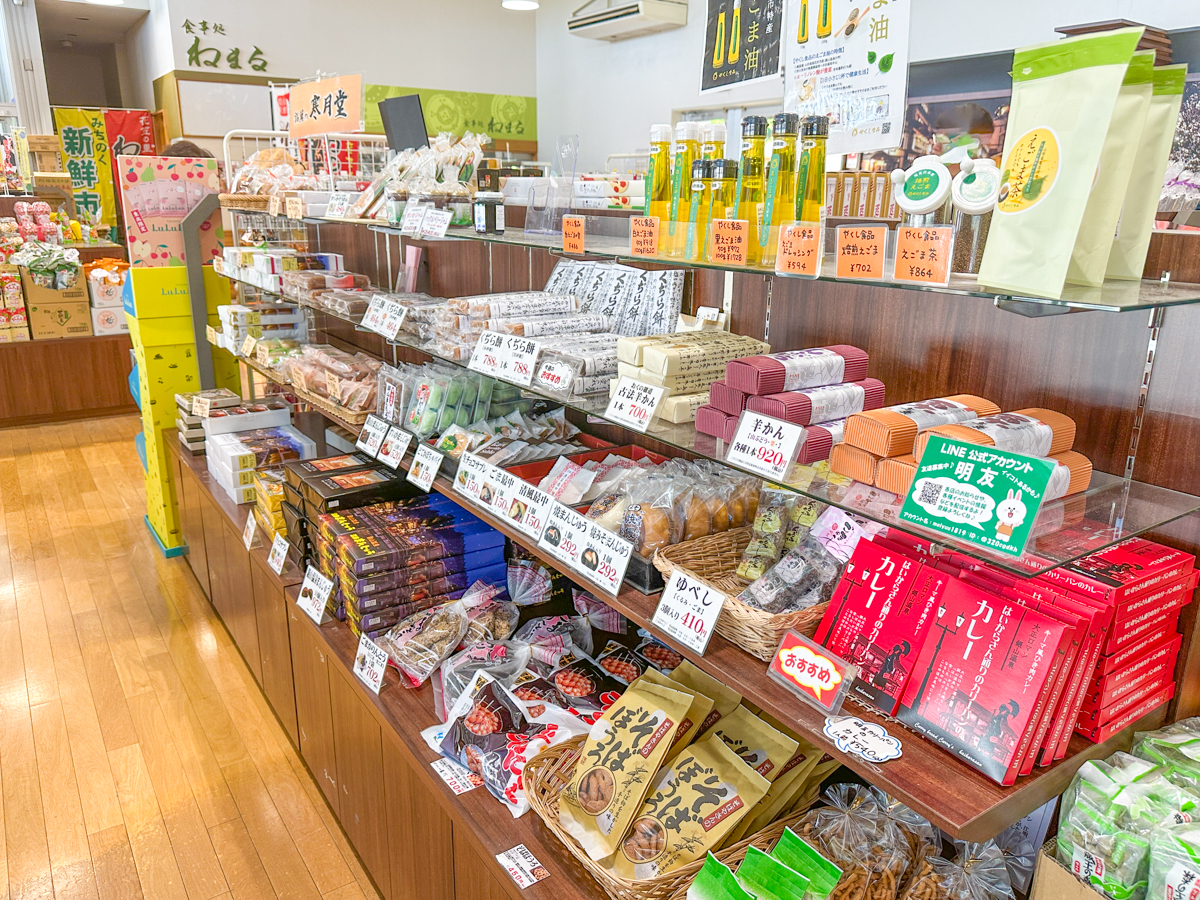 There also are goods from Ginzan Onsen, a tourist destination that represents Yamagata.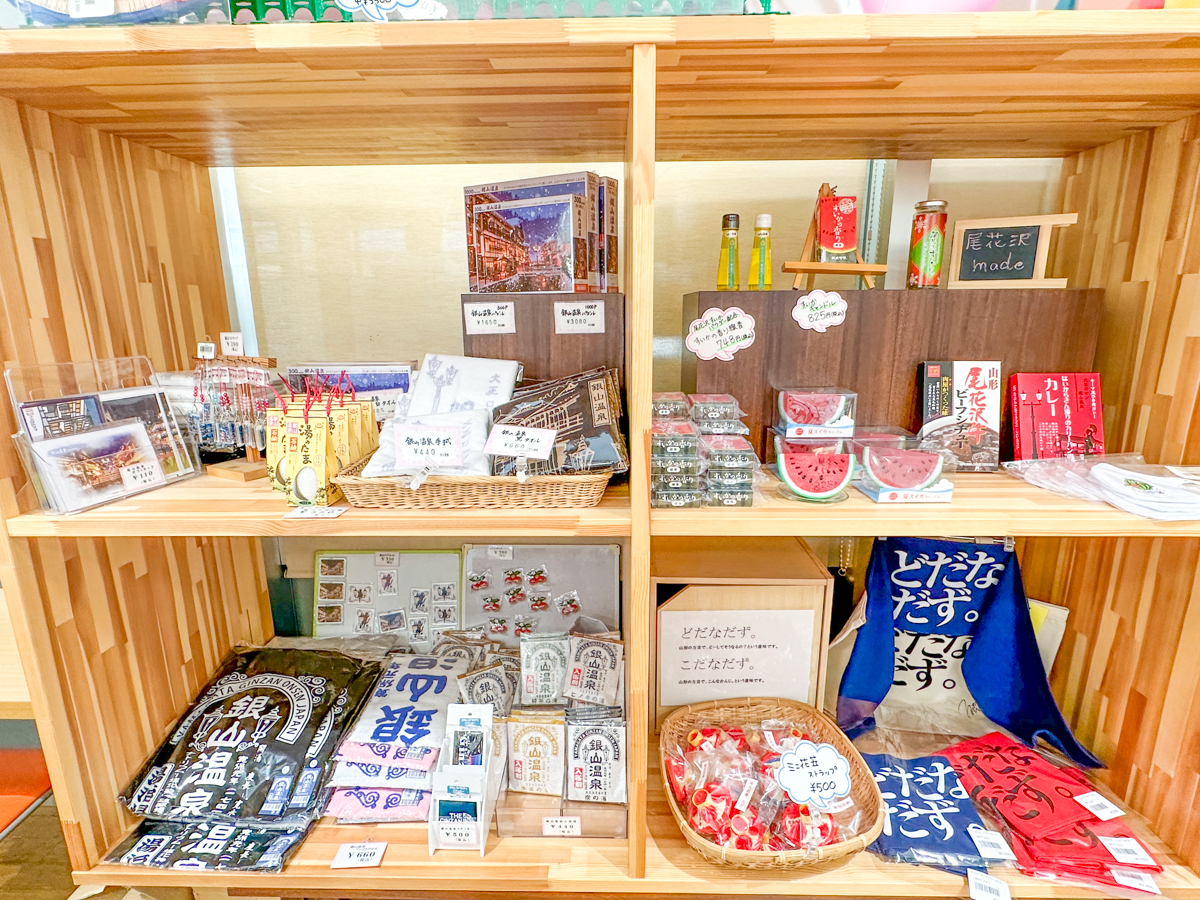 Ginzan Onsen is also a must-see spot, so be sure to stop by.
( Click here for Ginzan Onsen's report)
There were also various types of alcohol.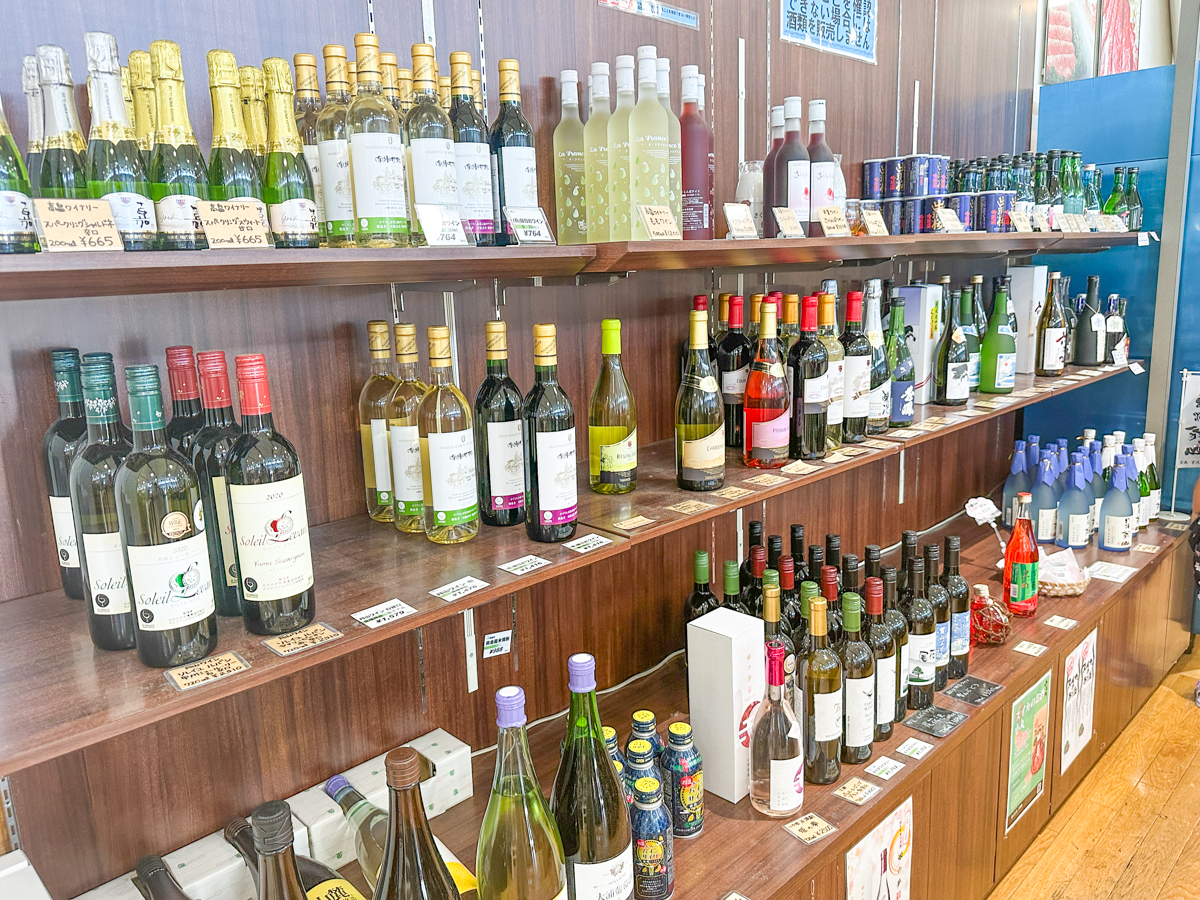 Personally, I was interested in this Maple Craft Beer.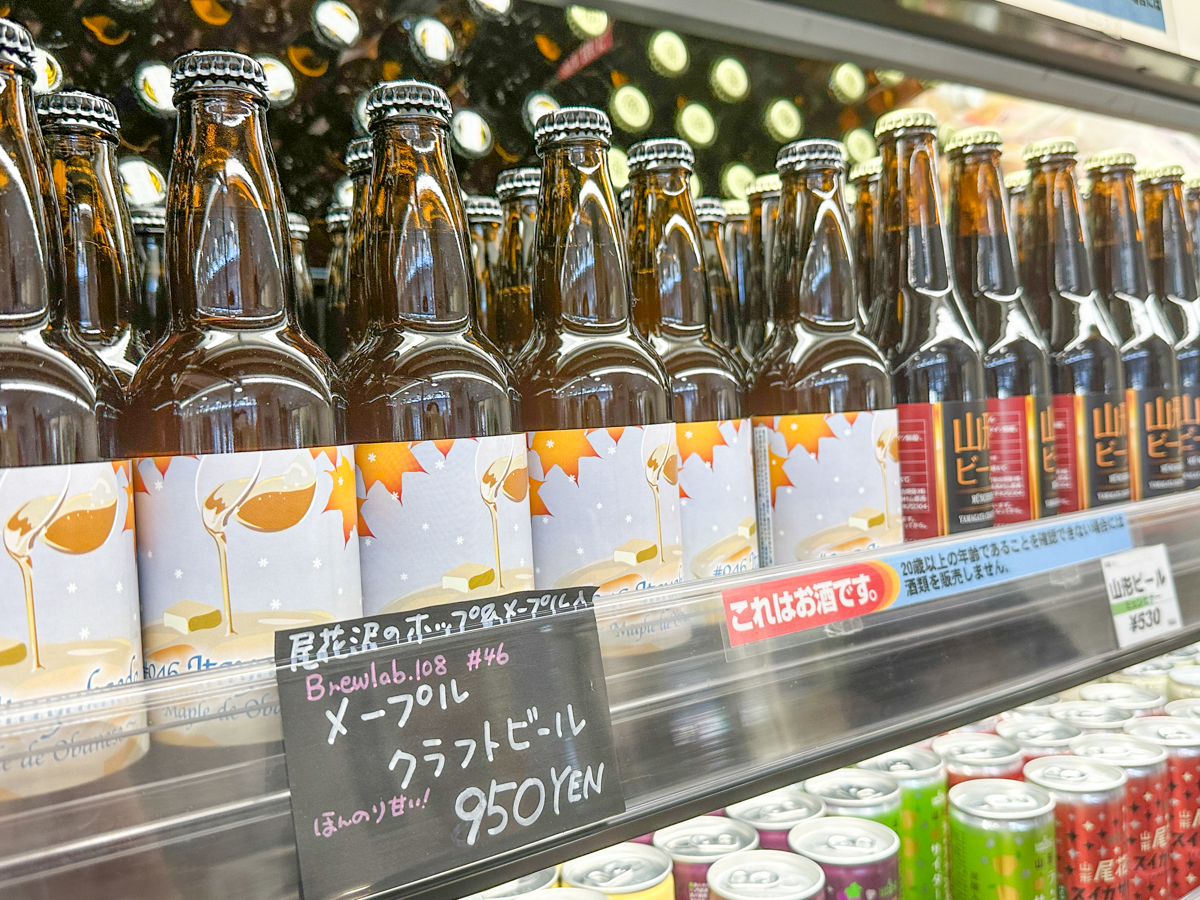 This beer uses Obanazawa hops and maple, and you can feel the subtle sweetness.
There were also processed products such as juice and jam, as well as soba and ramen that would make great souvenirs.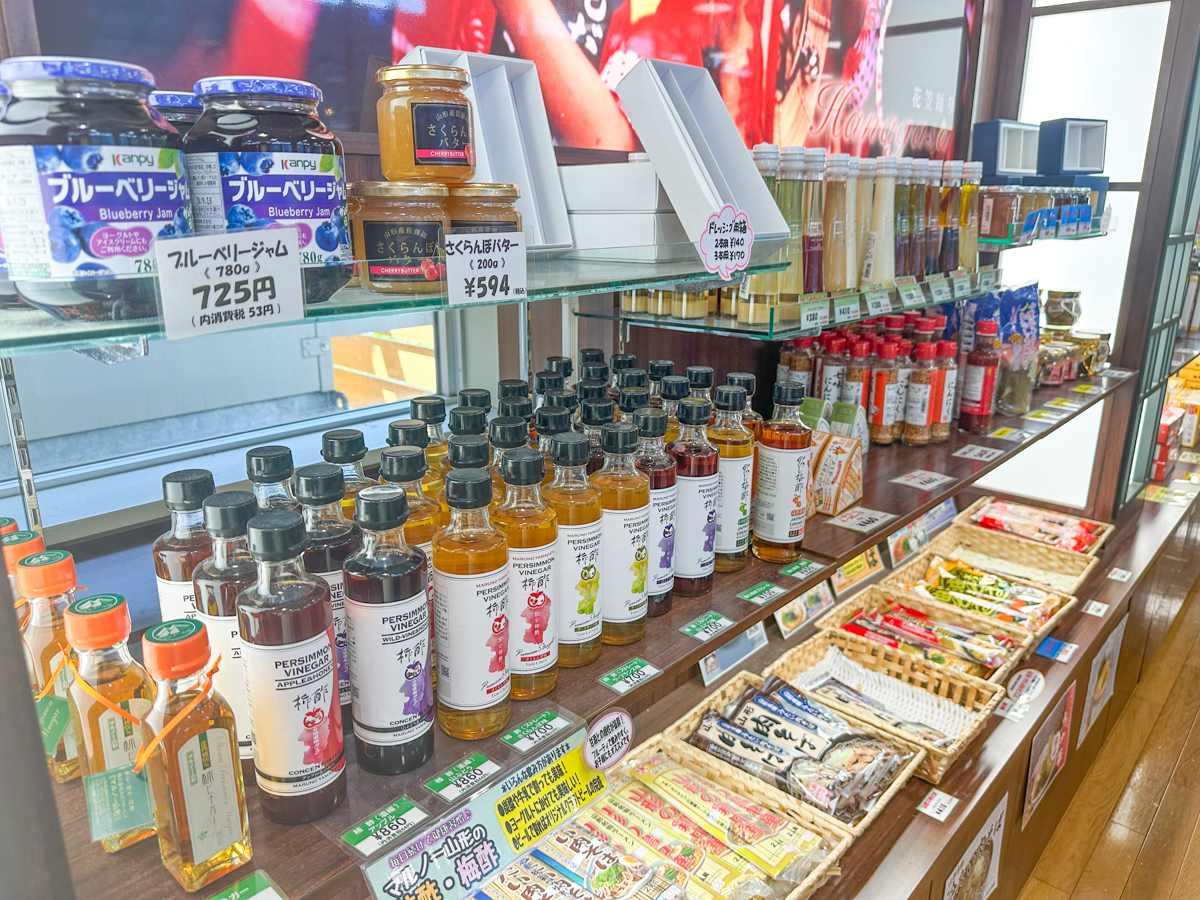 4. Restaurant Nemaru
Next, we will introduce the Restaurant Nemaru which is adjacent to Souvenir Hanagasa.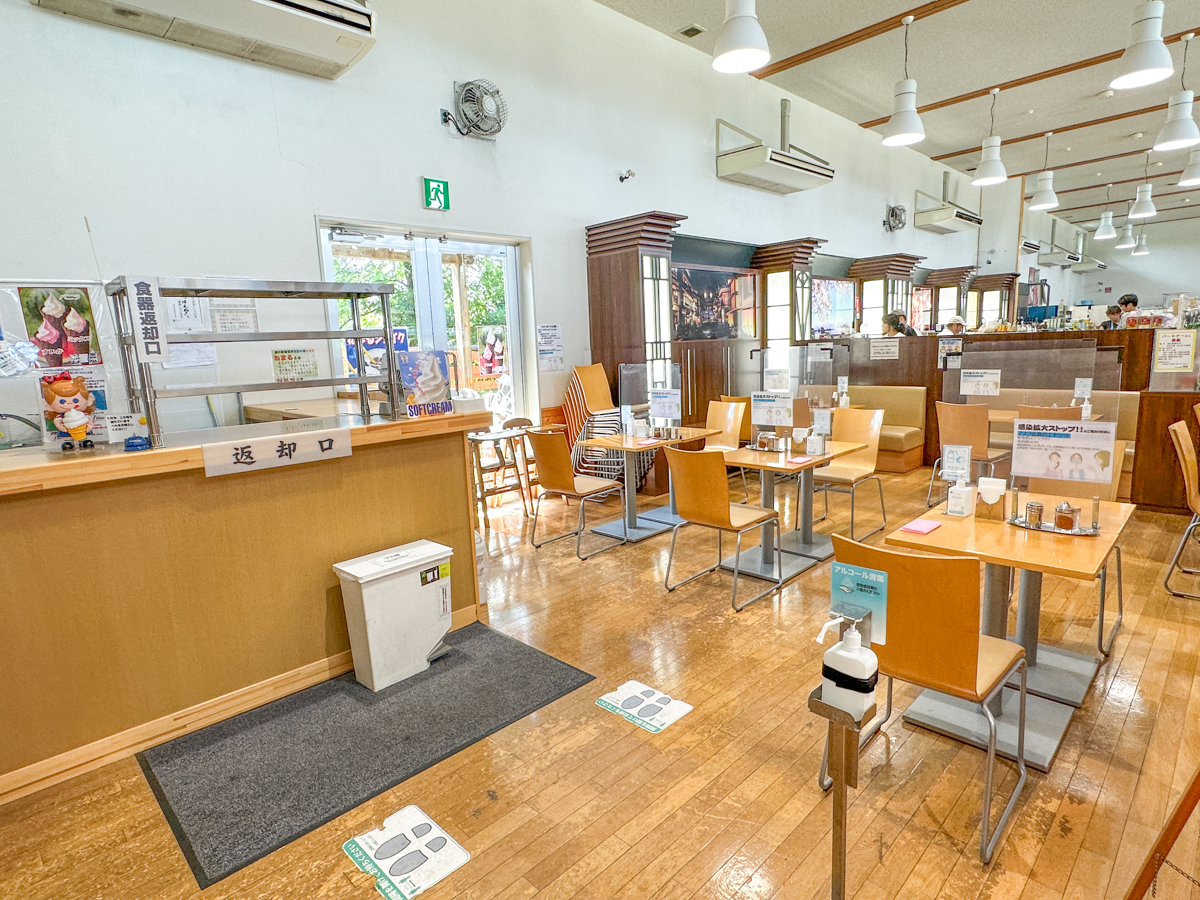 You can enjoy carefully selected handmade soba and Yamagata beef stew with offal.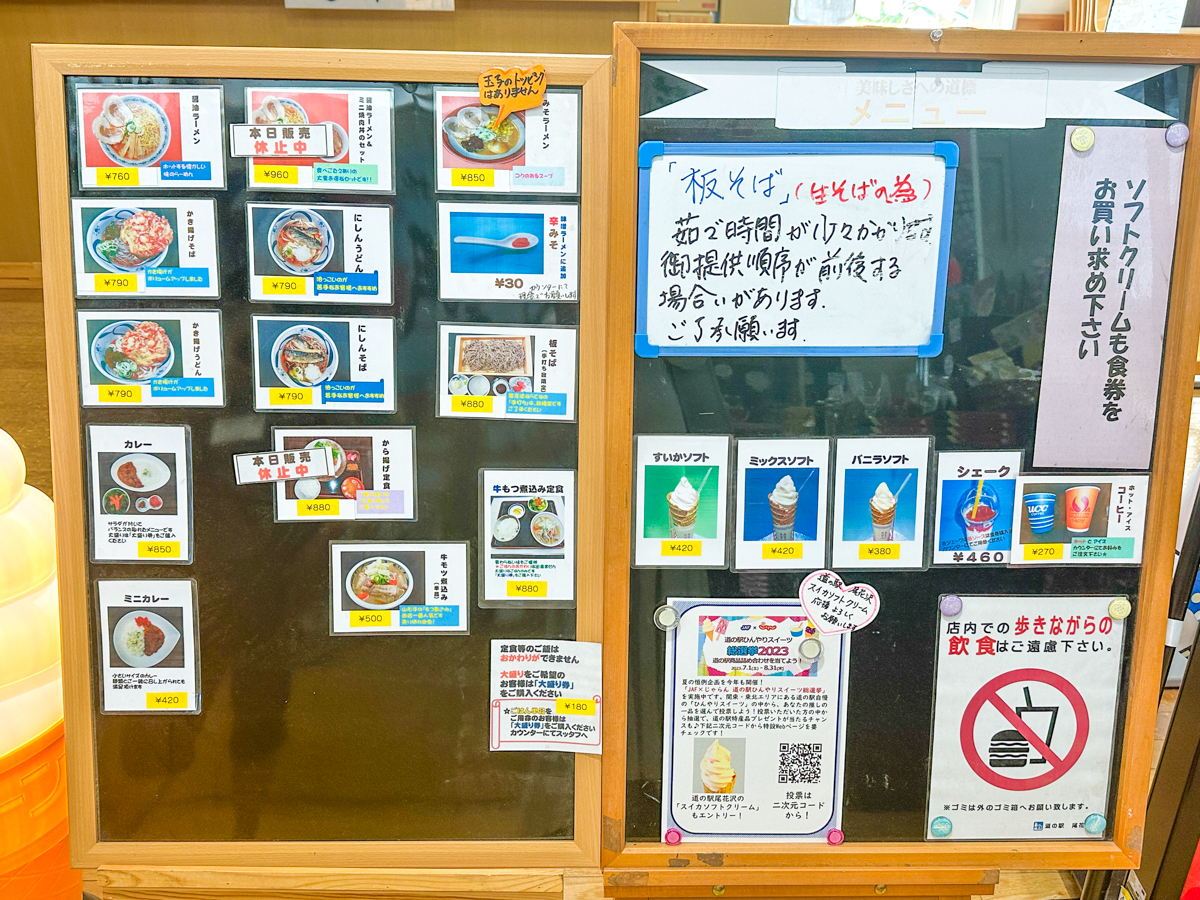 Restaurant Nemaru's popular item is the watermelon soft served ice cream.
There's even a line on weekends.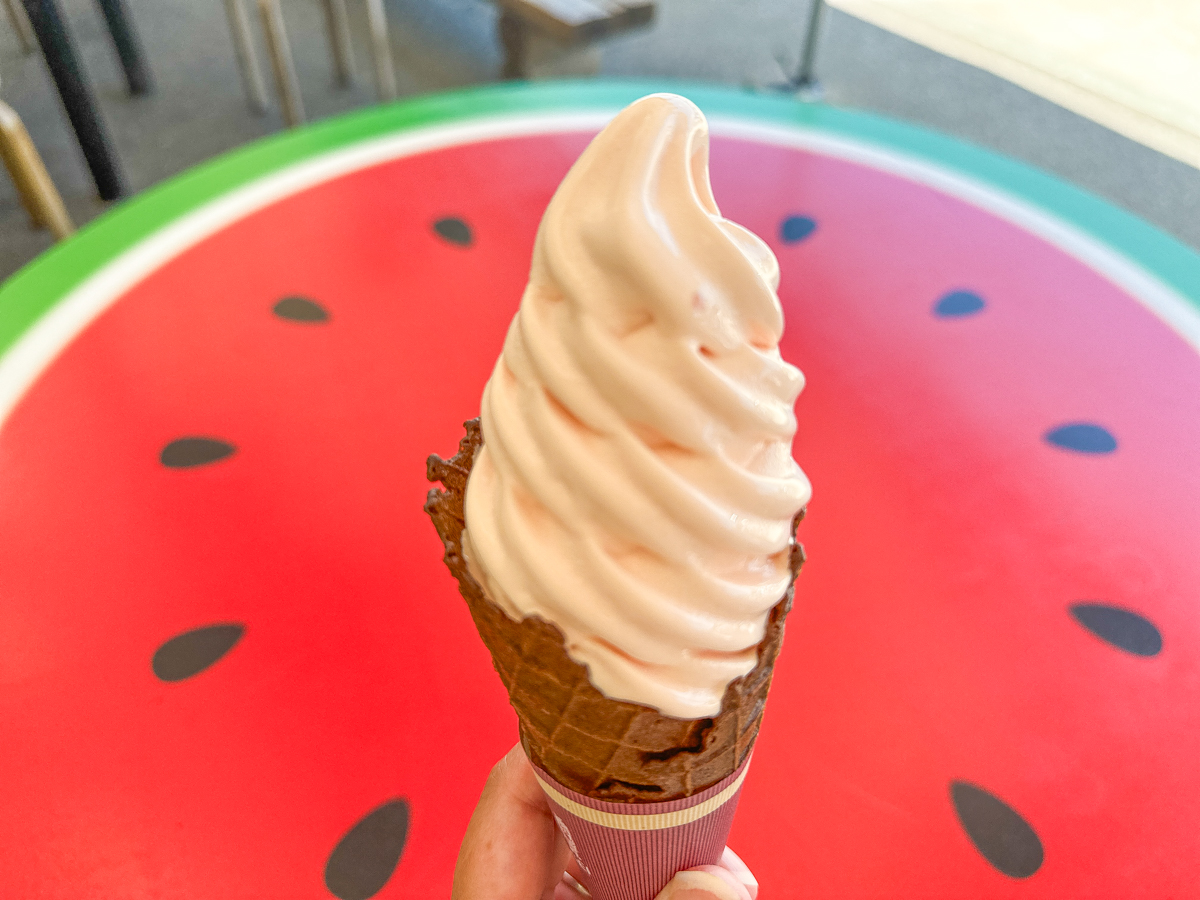 You can really taste the watermelon flavor, and the rich sweetness fills your mouth.
This is another local food that you should definitely try!
Please enjoy your meal at the cute tables outside.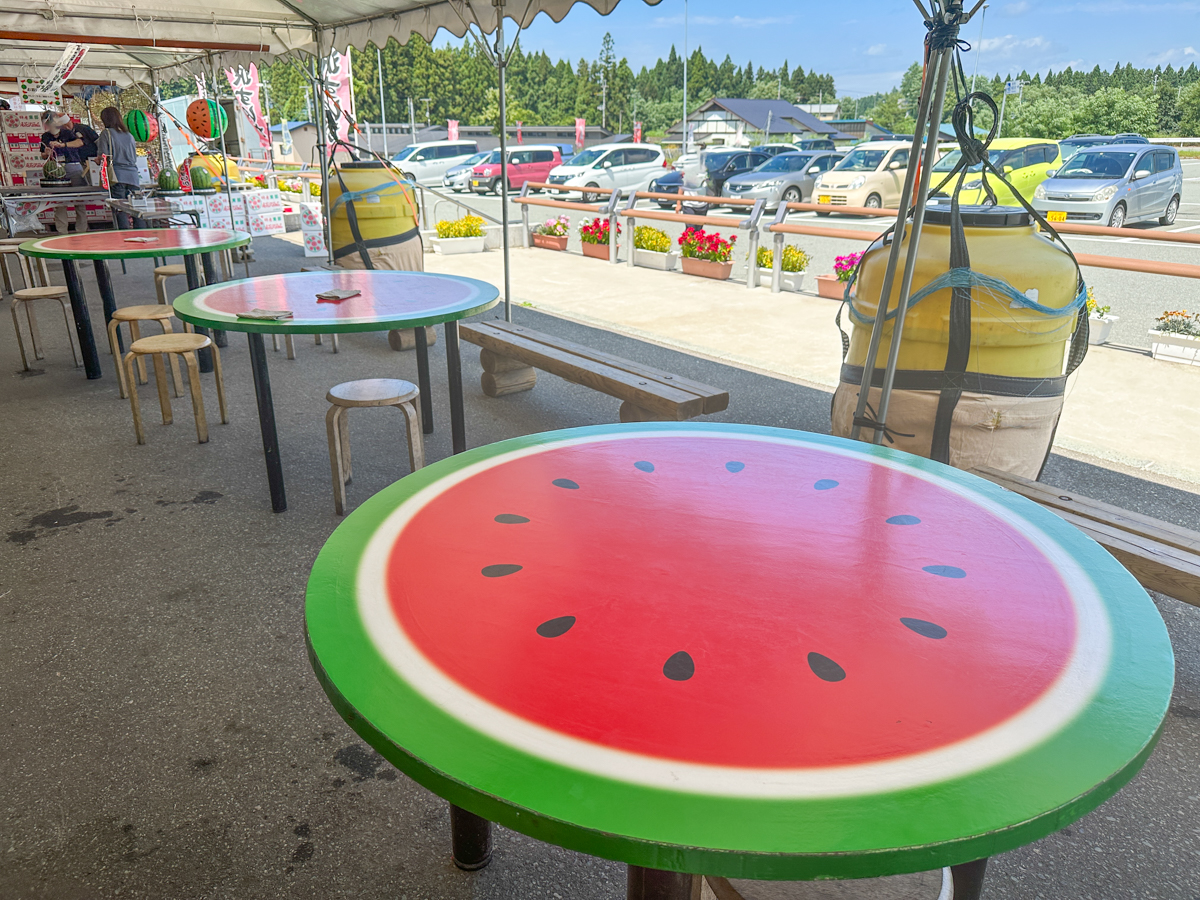 5. Michinoku Fresh Market
At the back of Souvenir Hanagasa is the Michinoku Fresh Market.
There are seasonal fresh fruits and vegetables, processed products such as tsukemono pickles, etc.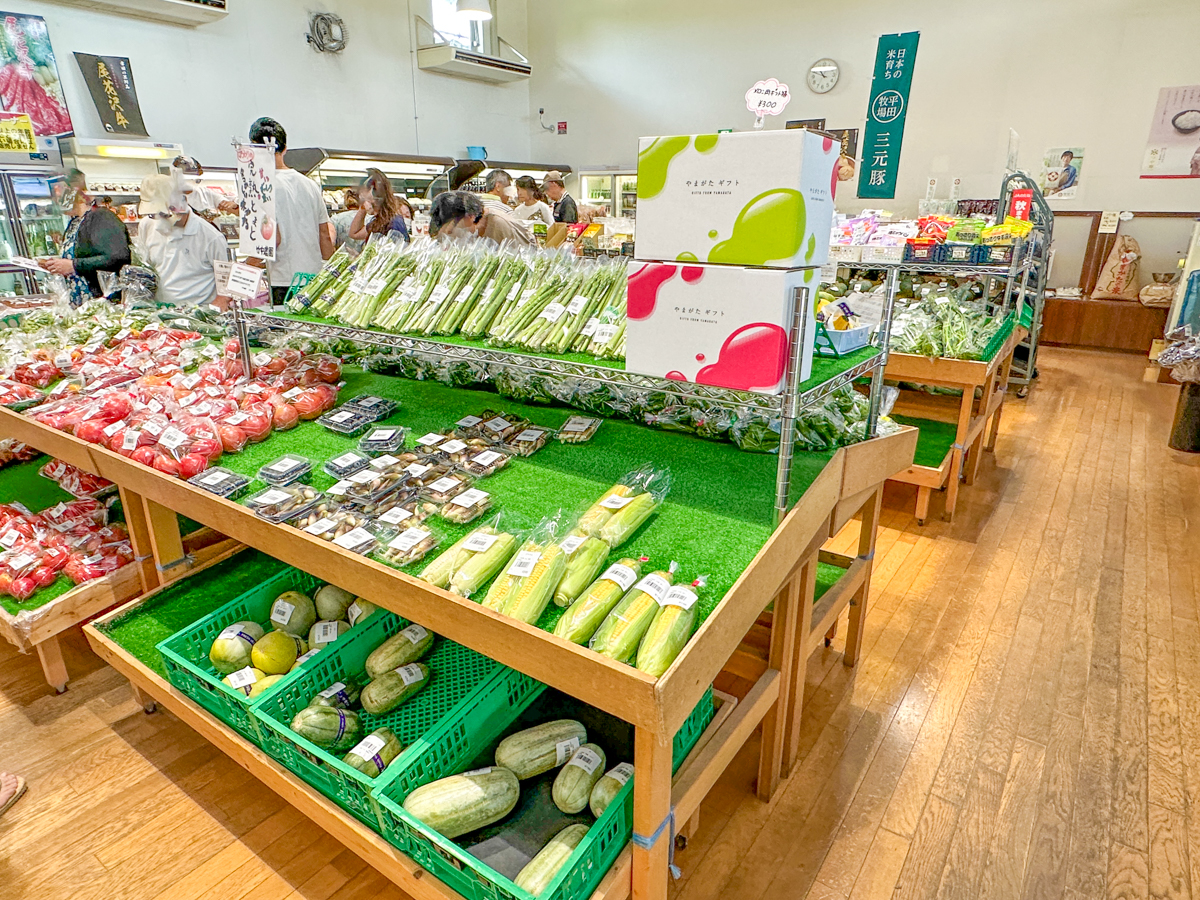 I have covered various roadside stations so far, but the local agricultural products and special products area is one of my top picks!
Not only are they sold at great prices, but they are also attractive because you can learn about the characteristics of the area.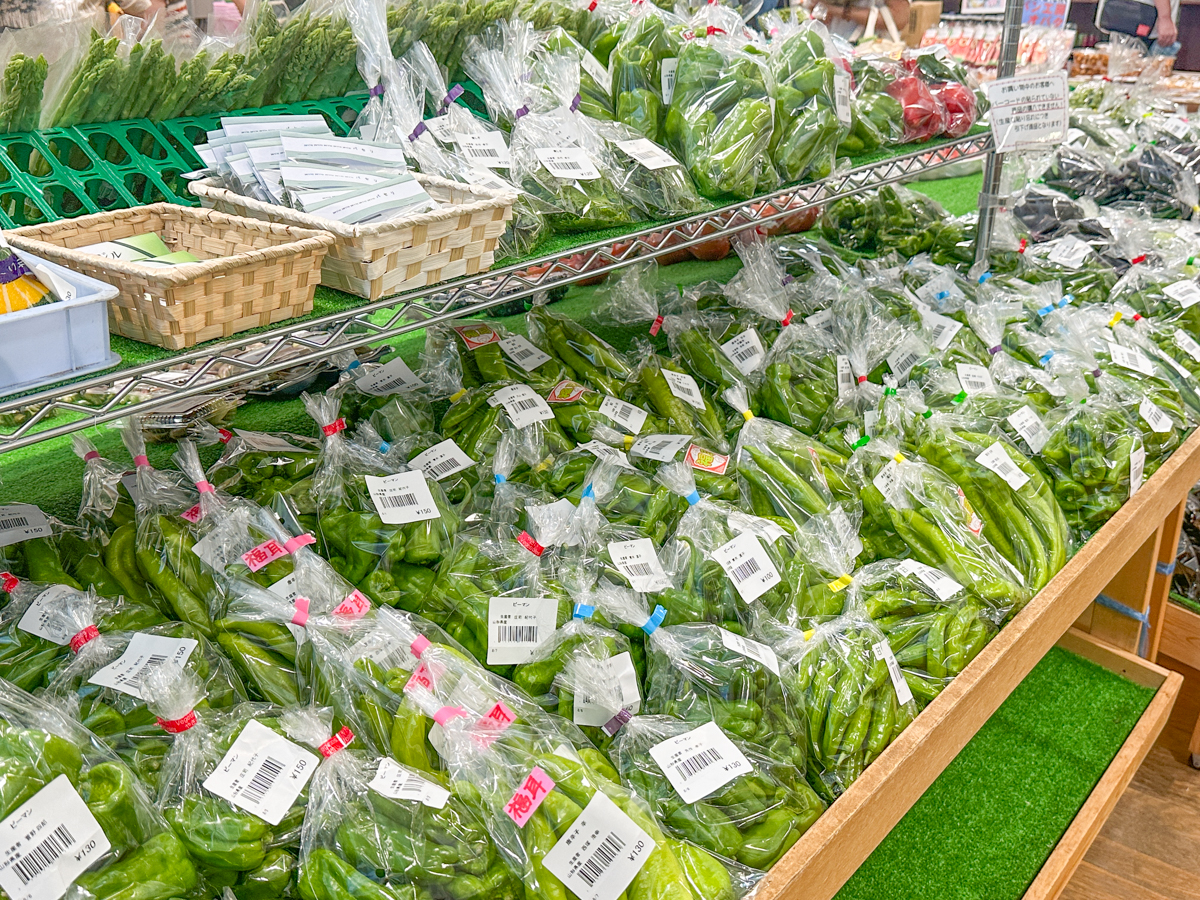 The products change depending on the season, so it's fun to discover something different every time you visit.
Mainly kujiramochi and sasamaki, local sweets that have been passed down since ancient times in the Mogami area.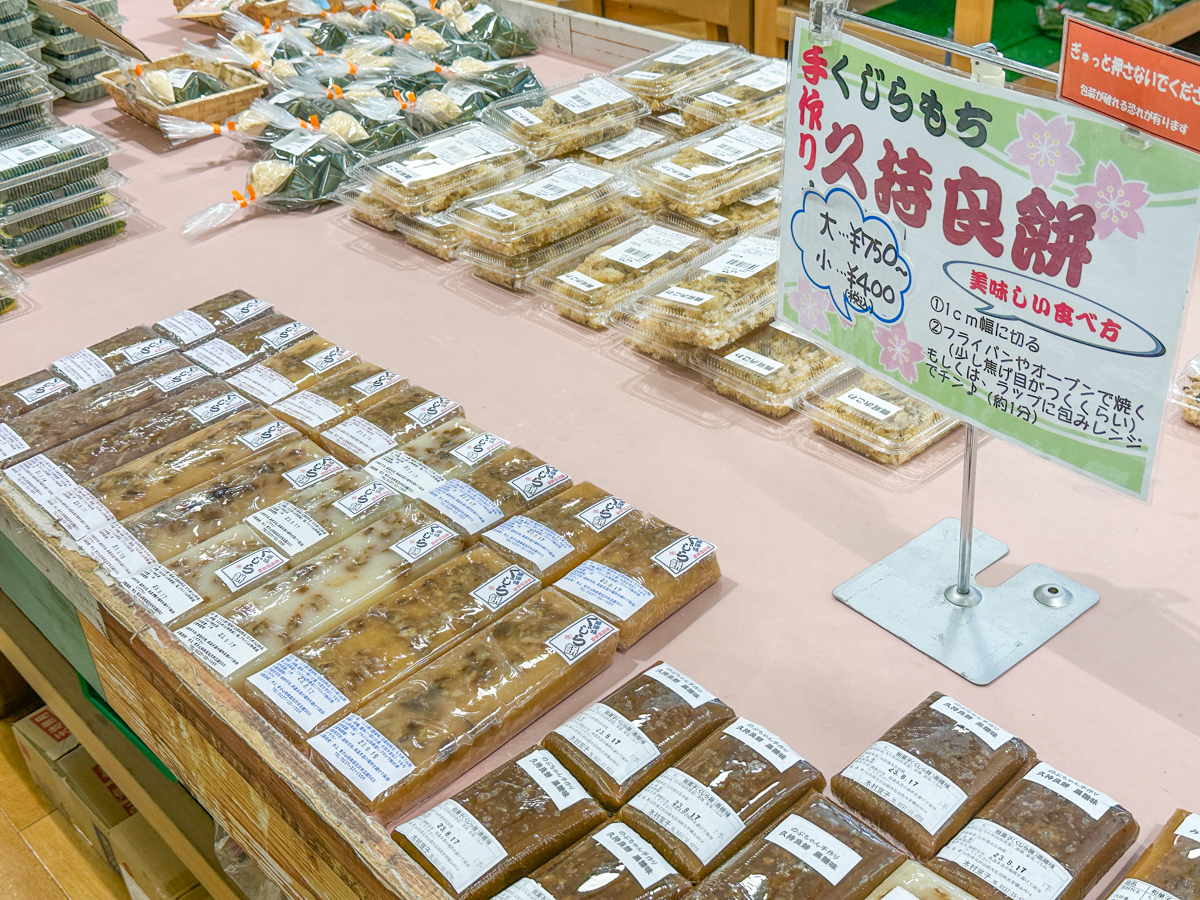 There was also a wide variety of tsukemono.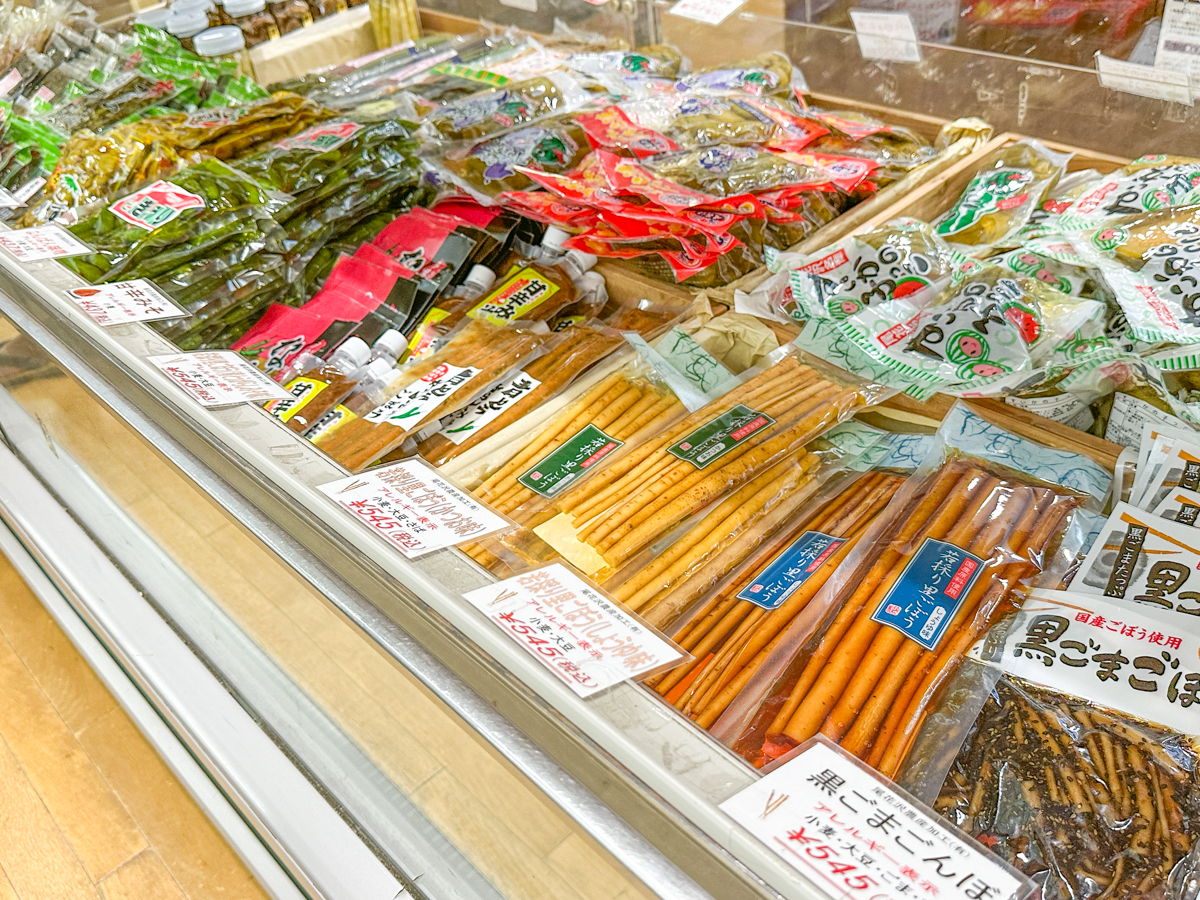 There are also handicrafts made by local people.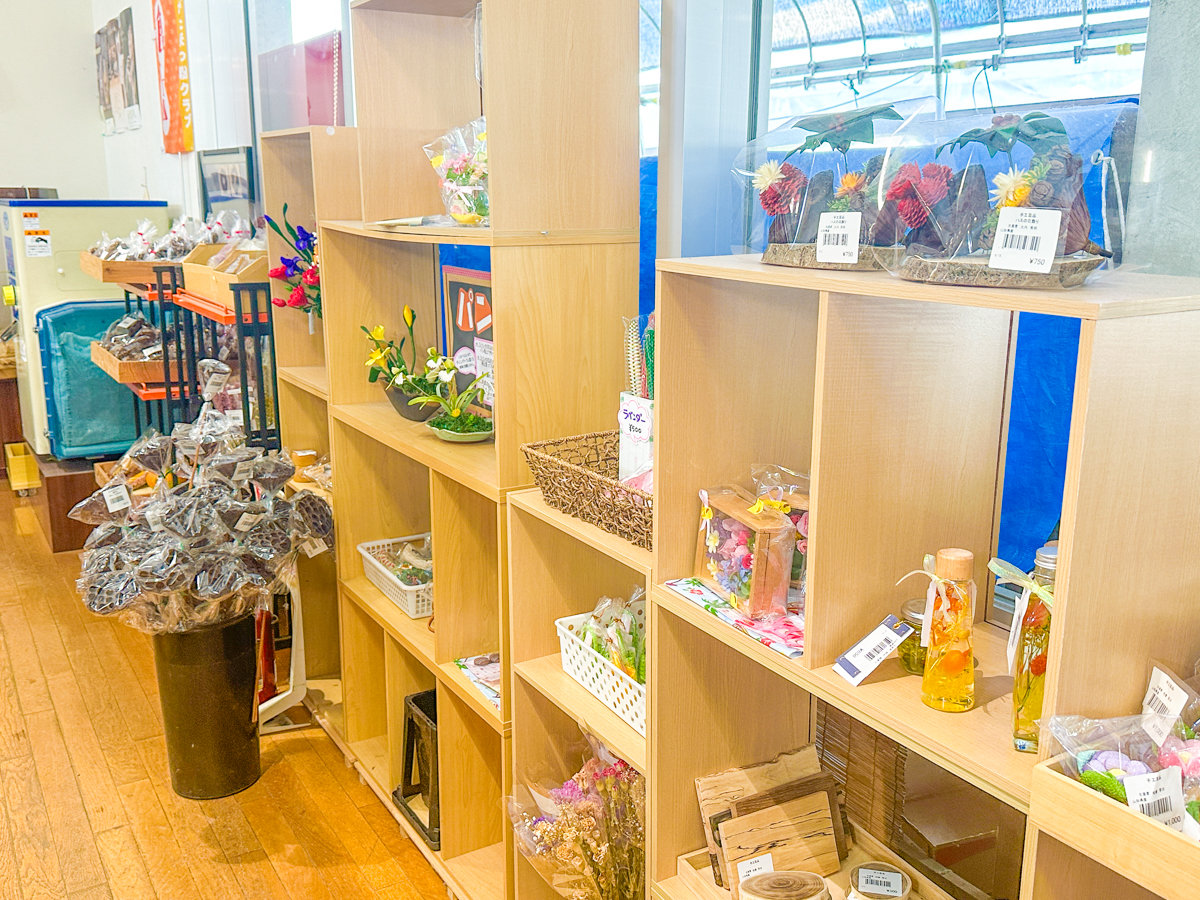 Please check out the warm handmade works as well.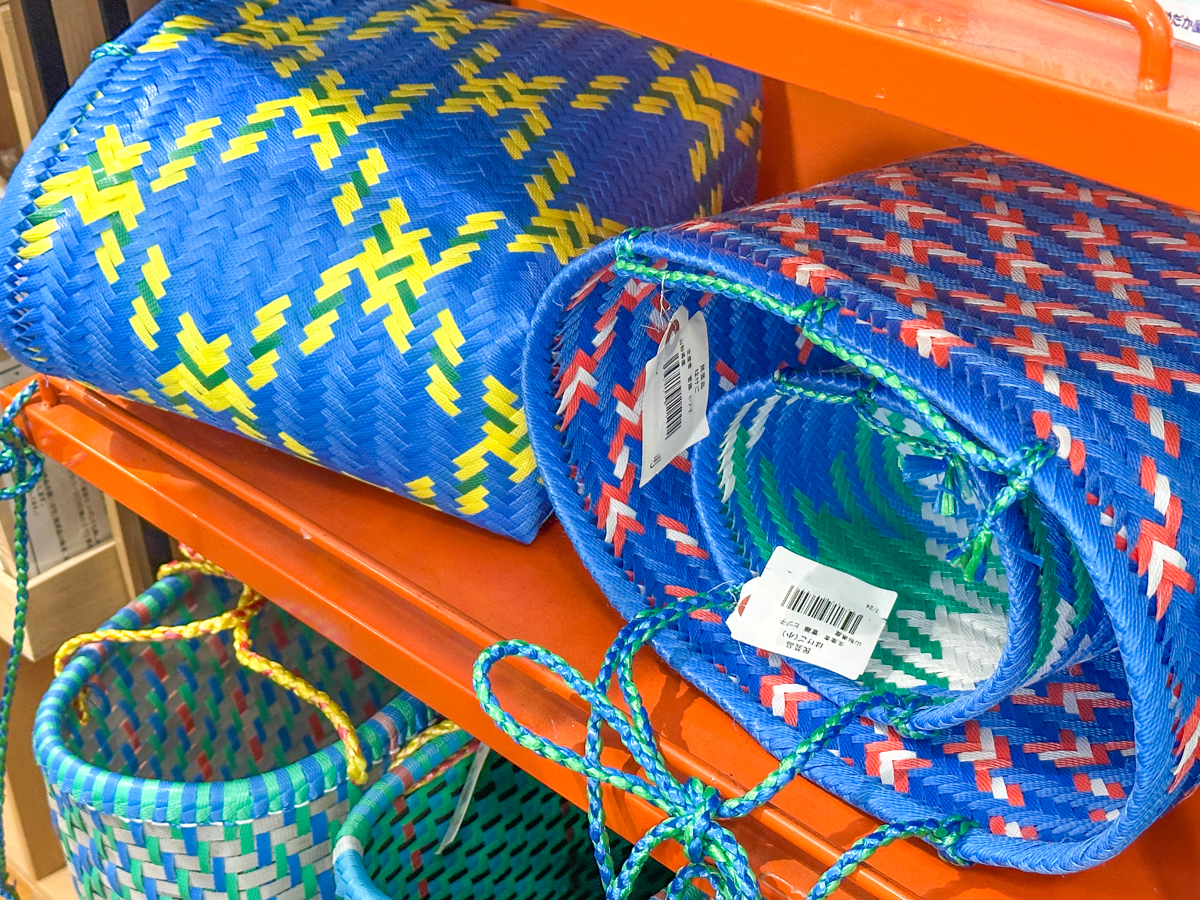 6. Light meal corner
At the light meal corner outside, there were selections such as yaki-soba, takoyaki, and croquettes, perfect for when you're feeling peckish or to accompany your drive.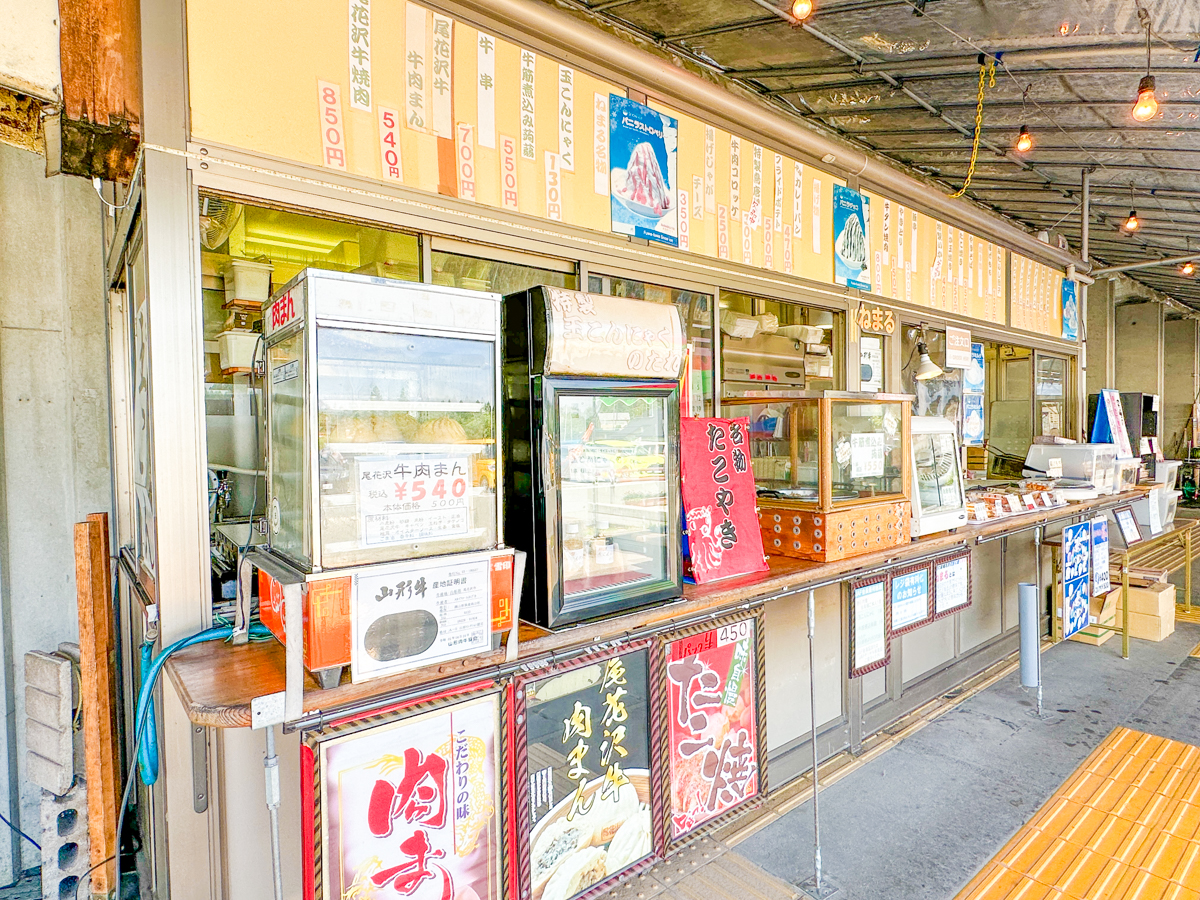 After much consideration, I chose the recommended Obanazawa beef bun!
The deciding factor was the comment, "The meat grown in the snowy climate of Obanazawa is soft and sweet."
When you take a bite, your mouth will be filled with juicy meat juices!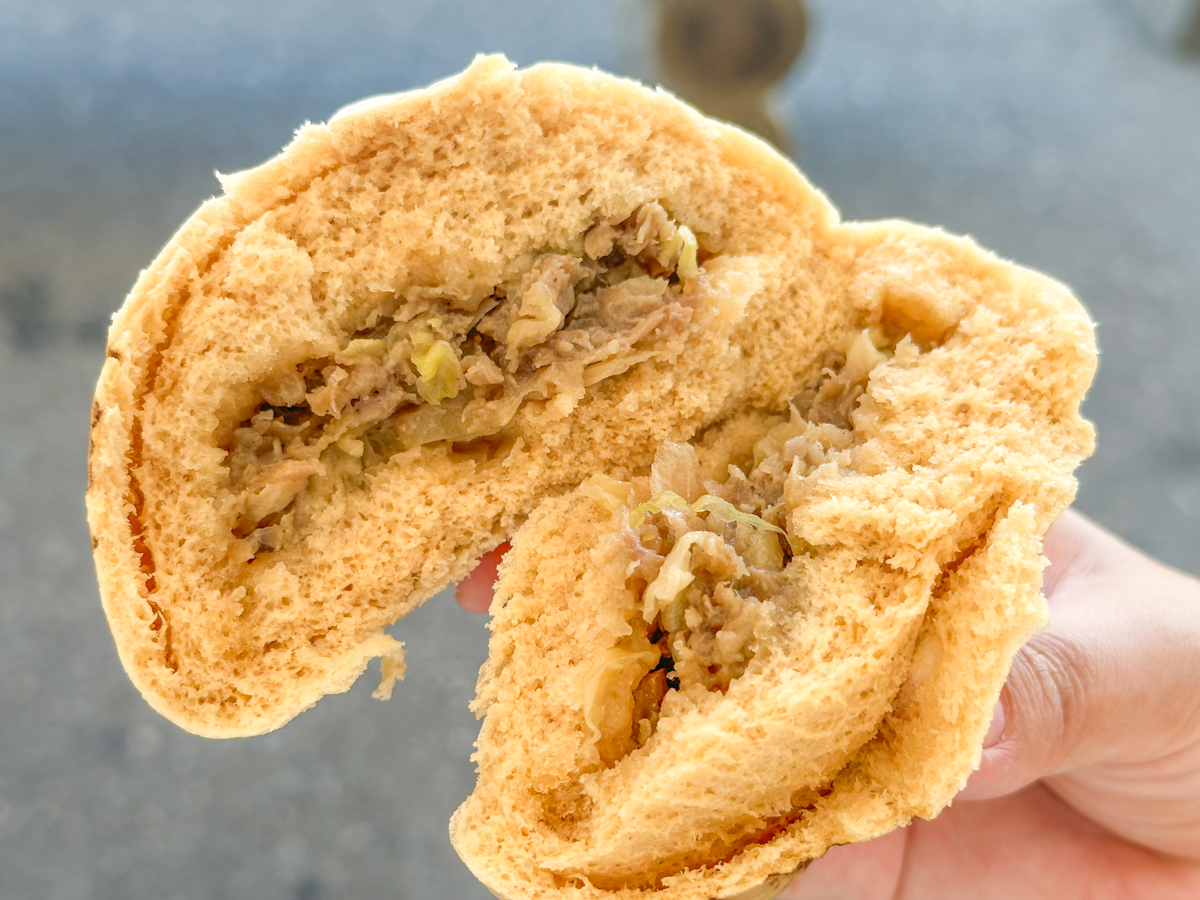 It also went perfectly with the soft outer skin.
Please enjoy this luxurious taste with watermelon soft served ice cream.
7.Parking Lot
The parking lot has 34 spaces for large cars and 81 spaces for regular cars.
*4 units for people with physical disabilities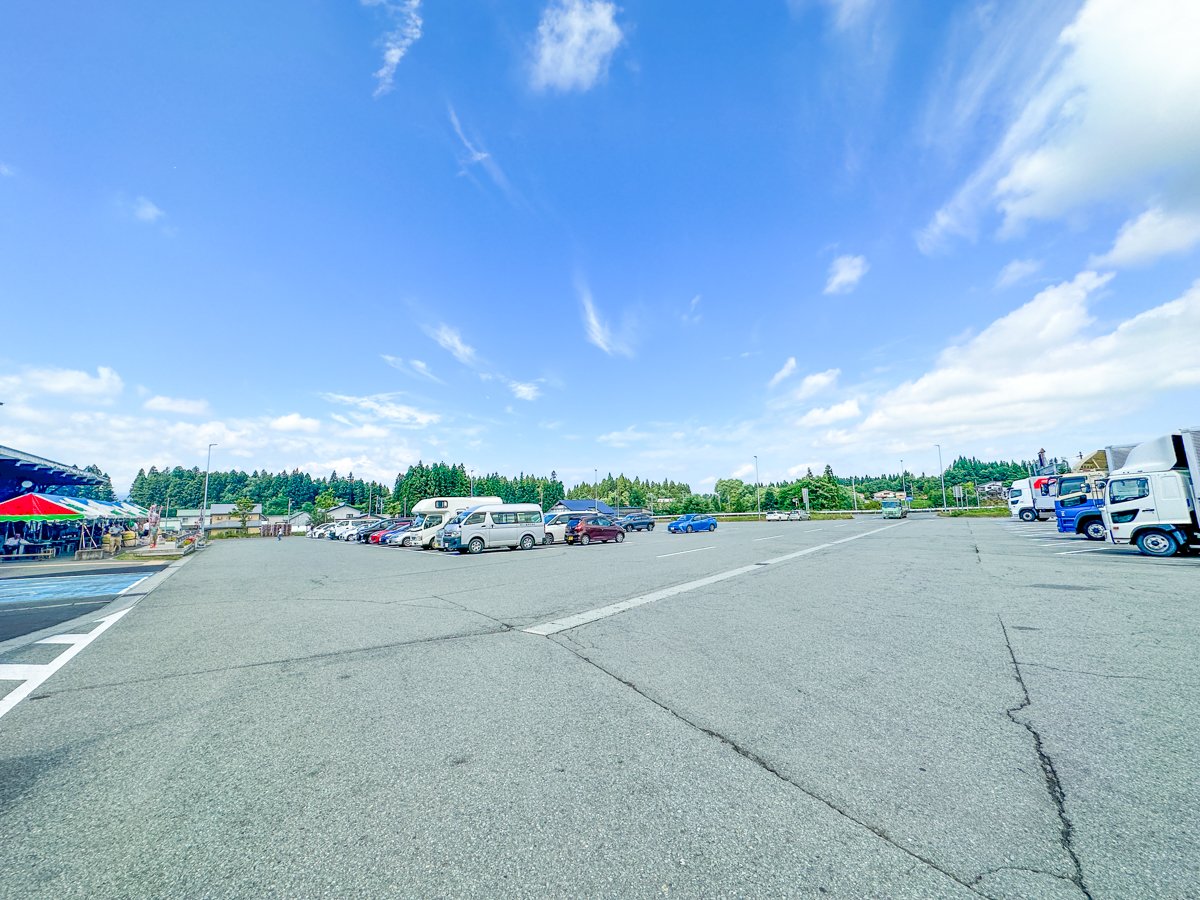 The parking lot is spacious and easy to access, so even those who don't usually use a car can use it with confidence.
8. Message
Lastly, we received a message from everyone who reads VISIT YAMAGATA.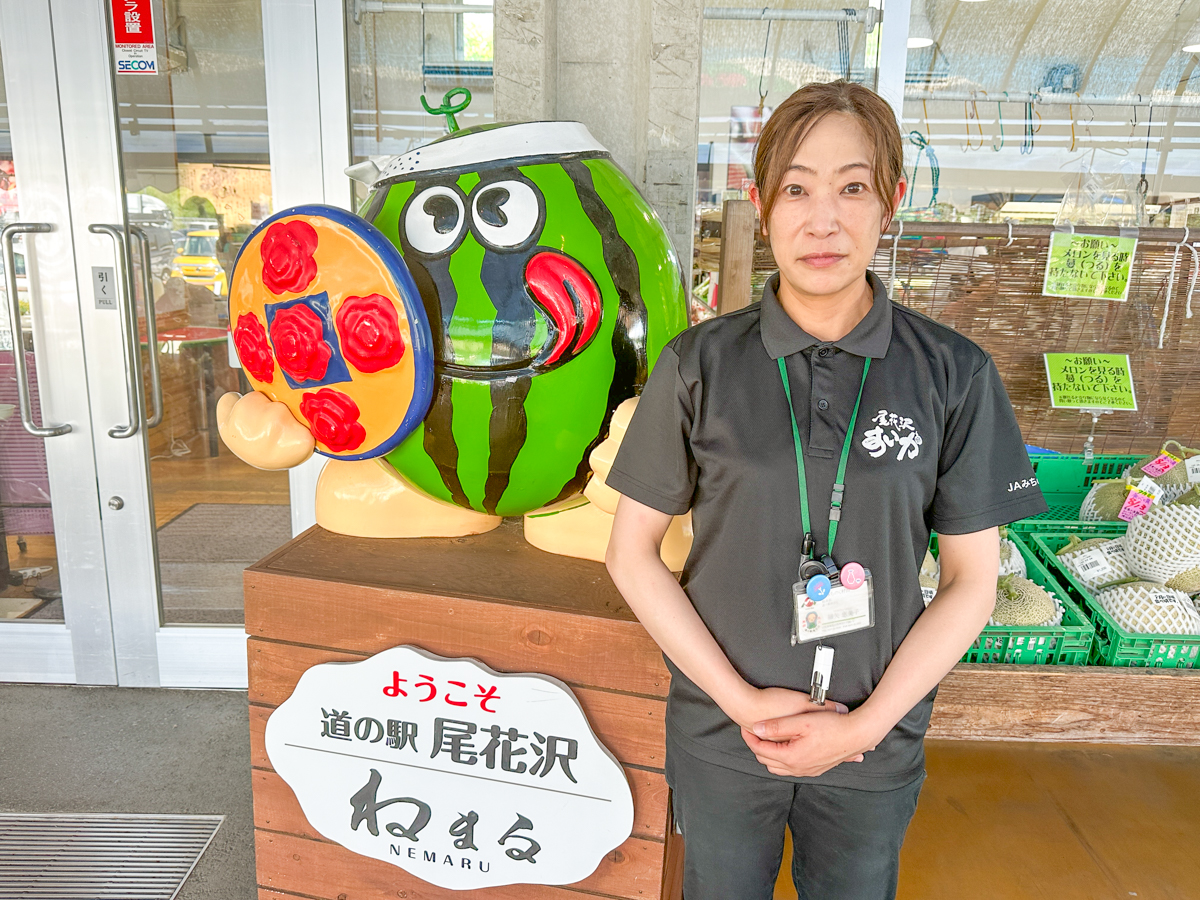 "This is a roadside station adjacent to Tohoku Chuo Expressway Obanazawa Kita IC.
It can also be accessed from National Route 13, making it an easily accessible location from both directions.
Please use it as a place to disseminate information about Obanazawa City and as a place to take a break.
We have a wide selection of seasonal agricultural and livestock products, so please take your time and relax, as the nickname "Nemaru" suggests."
Detailed information
Roadside Station Obanazawa

Hours
9:00~18:00

Closed
Open all year-long except New Year's Day

Address
1195-1 Ashizawa, Obanazawa City
☎ 0237-24-3535