Feature
[Feature] Natural Junsai! Pick watershield plants in Murayama City
[Feature] Natural Junsai! Pick watershield plants in Murayama City
Junsai, or watershield, is an aquatic perennial plant of the Nymphaeaceae family, which reaches its season from June to July every year.
The slimy texture and crunchy texture have become a feature of early summer.
In Murayama City, Yamagata Prefecture, natural junsai grows in clusters, which is rare in Japan, and the junsai picking experience is popular.
Please take a look at the report on the junsai experience, which is more fun than you can imagine!
Comes with a food report of Yamagata specialty soba.
1. What is Junsai?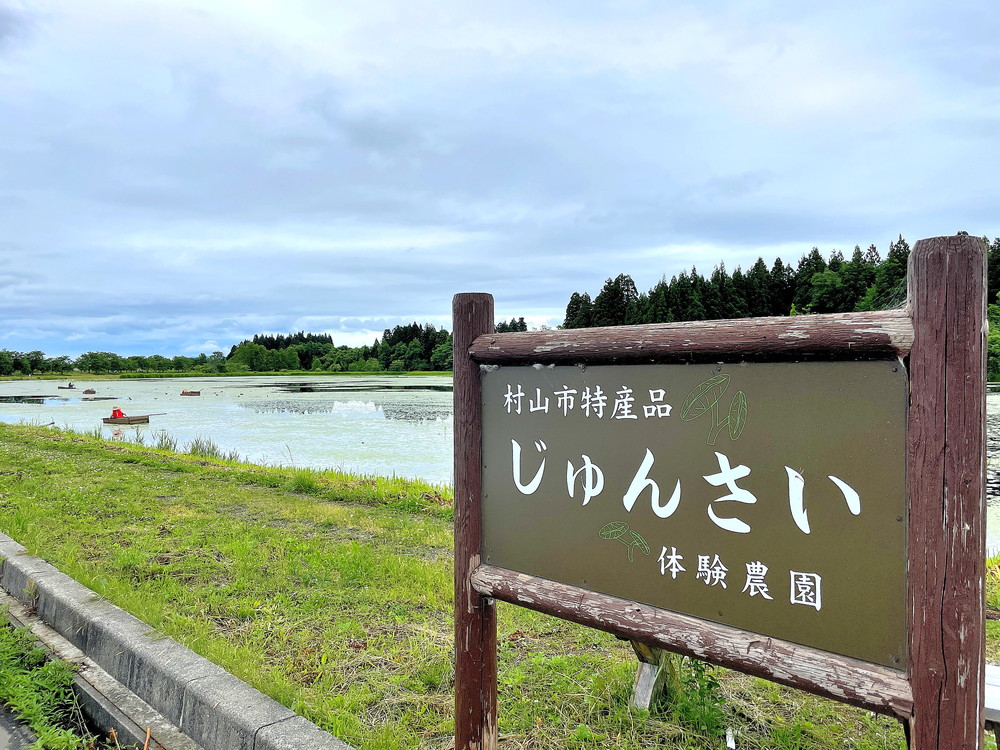 "Junsai" is an aquatic perennial plant belonging to the Nymphaeaceae family, and lives in shallow marshes with clean water at a depth of 50 to 100 cm.
In Oyachi Marsh (commonly known as Junsai Swamp) in Murayama City, Yamagata Prefecture, there is a cluster of "natural junsai", which is rare in Japan.
It is in season from June to July, and its slimy texture and crunchy texture have become a feature of early summer.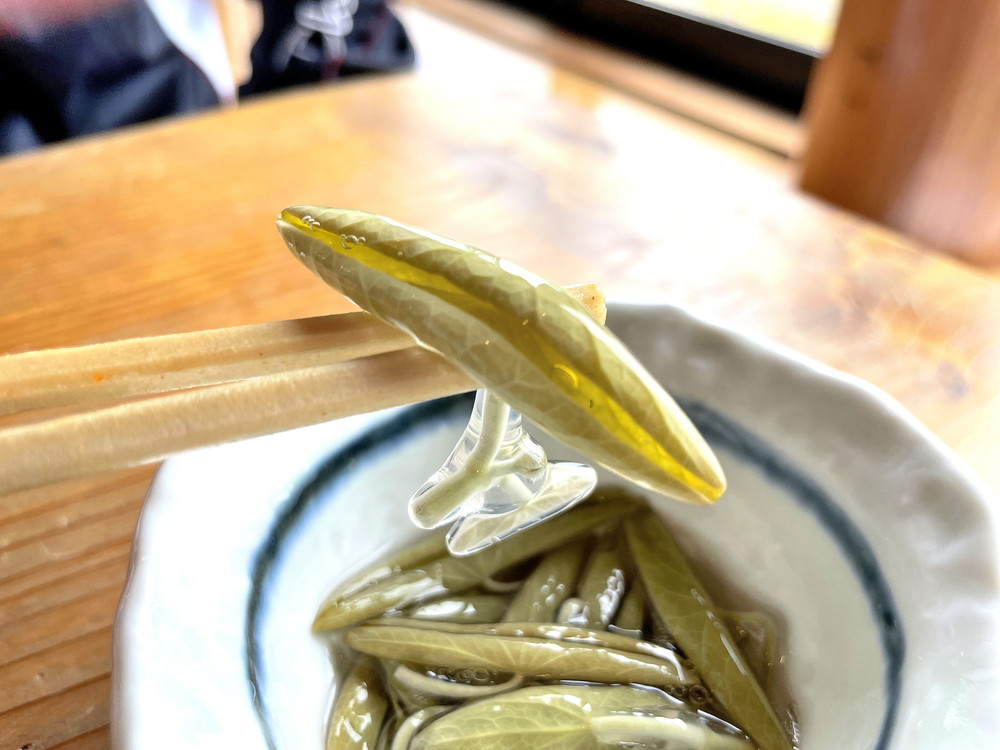 From 2018, as part of tourism, we started a "junsai picking experience" for the general public.
I was also looking forward to this day from the TV news and so on, but I have been able to enjoy the experience of being very satisfied with the fun and effortless work beyond my imagination!
We also introduce a food report at a popular soba restaurant right next to Junsai-numa, so please take a look!
2. Junsai picking experience is fun!
① First, the procedure and lecture at the reception
So, I came to Murayama City in Yamagata Prefecture, which is about an hour and a half by car from Yamagata City.
Well, the tension explodes from the moment the car enters the parking lot.
Have a look at this!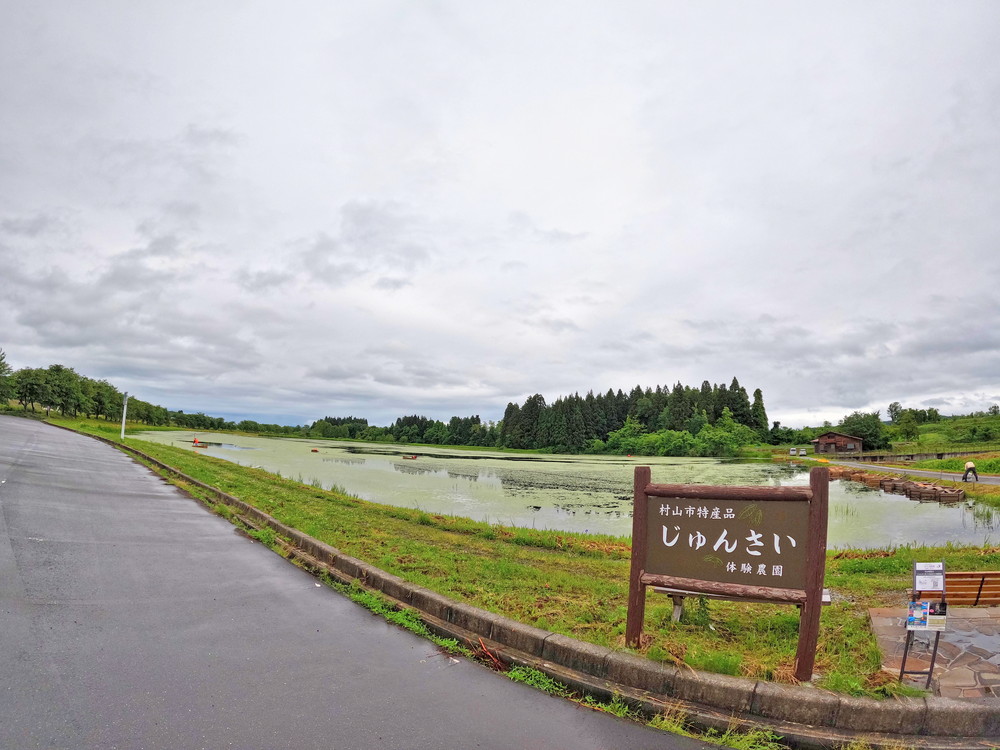 Junsai Swamp was right in front of the Parking Lot.
There are also some people who are already picking junsai.
It's exciting to see the scenery you usually see on TV.
By the way, the state of the parking lot is here.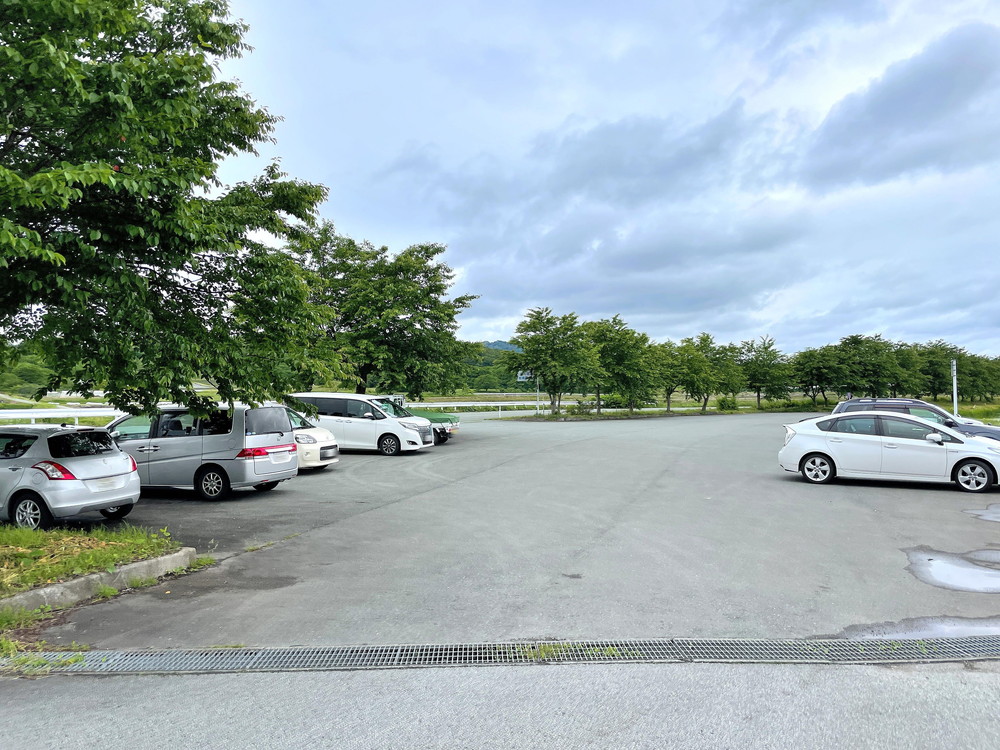 There are other parking spaces, so I don't think you can park your car unless there is a serious reason.
Suppress your excitement and start the reception!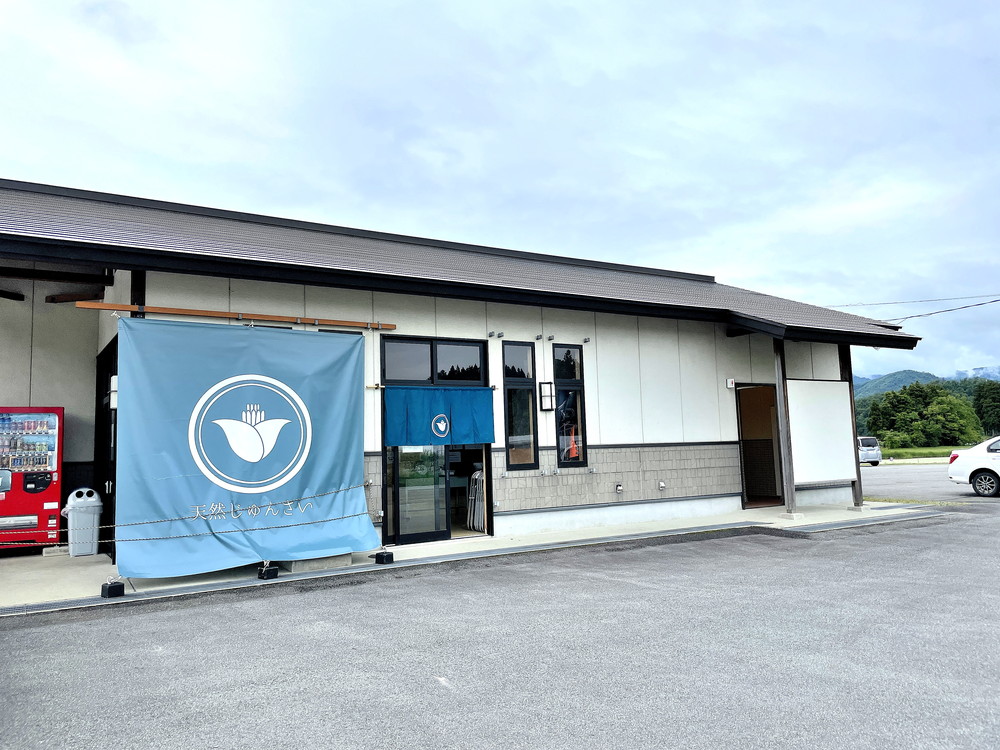 Here is the inside of the building.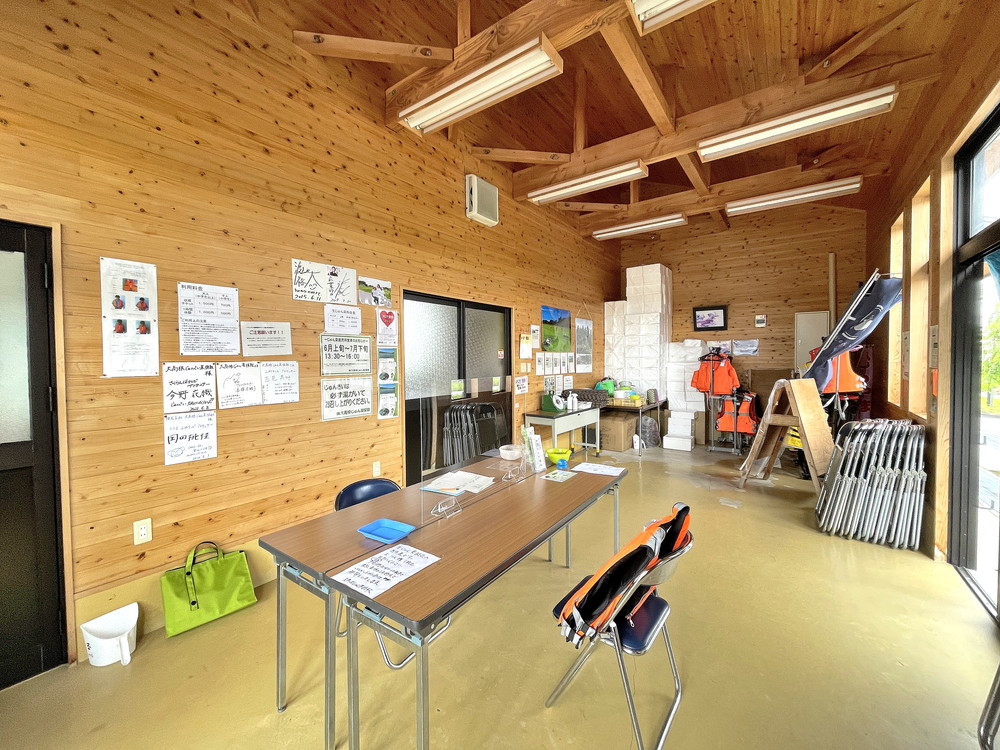 Perhaps because of the high ceiling and the warm wood grain, it somehow calms down the feeling of doing something.
At the reception, there will be a lecture on points for picking junsai and points to note during the experience.
*If there are many participants, they may give a direct lecture during the experience.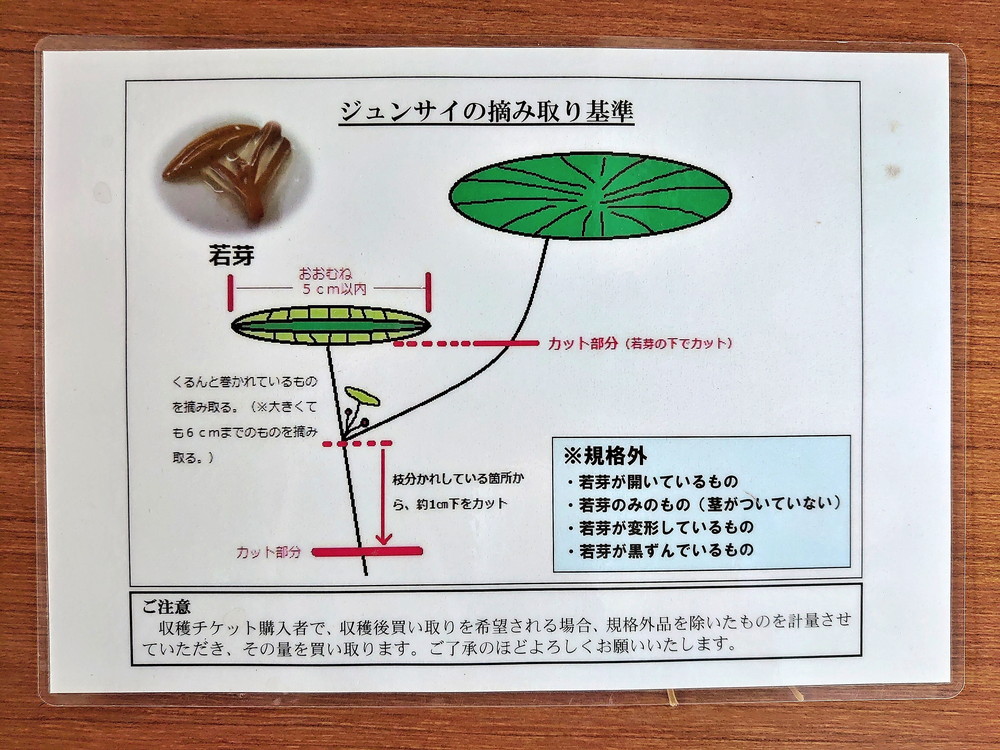 The part to be picked is the "Junsai sprout" part.
Since the young shoots are in the water, it becomes that unique style of "stretching both hands in the water while sitting on a hakobune (boat)."
Samples of junsai are actually available, so you can check it while looking at the real thing.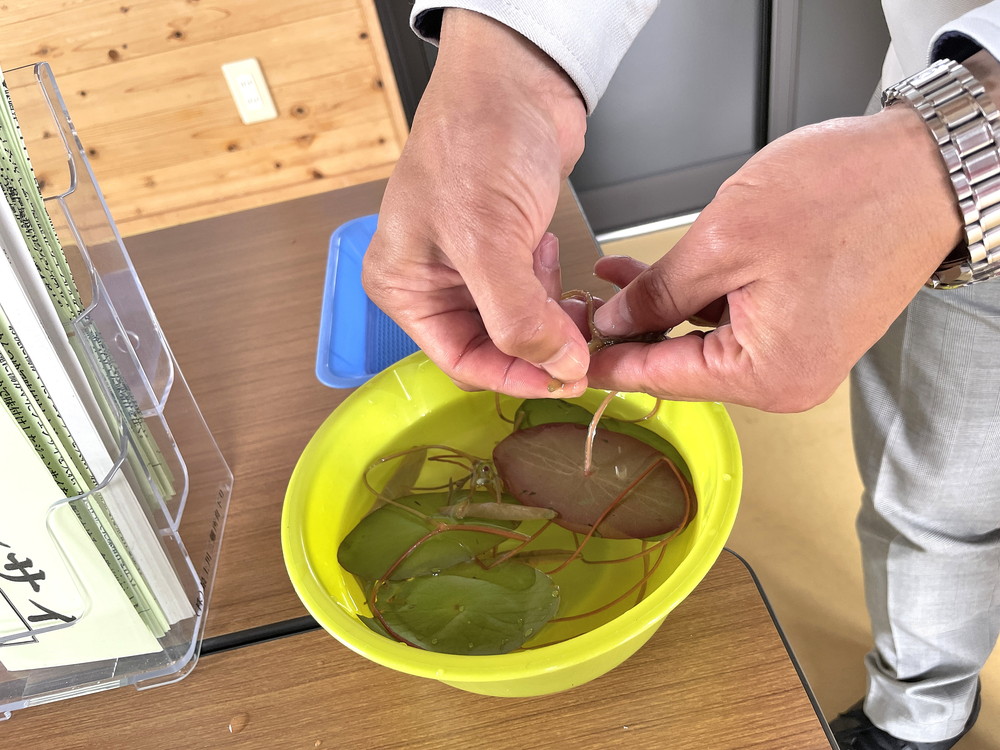 Junsai, harvested in Junsai Pond, is characterized by its thickness and abundant agar-agar "nuru", which is unique to Junsai.
As you can see in the photo, the stem is well covered with null.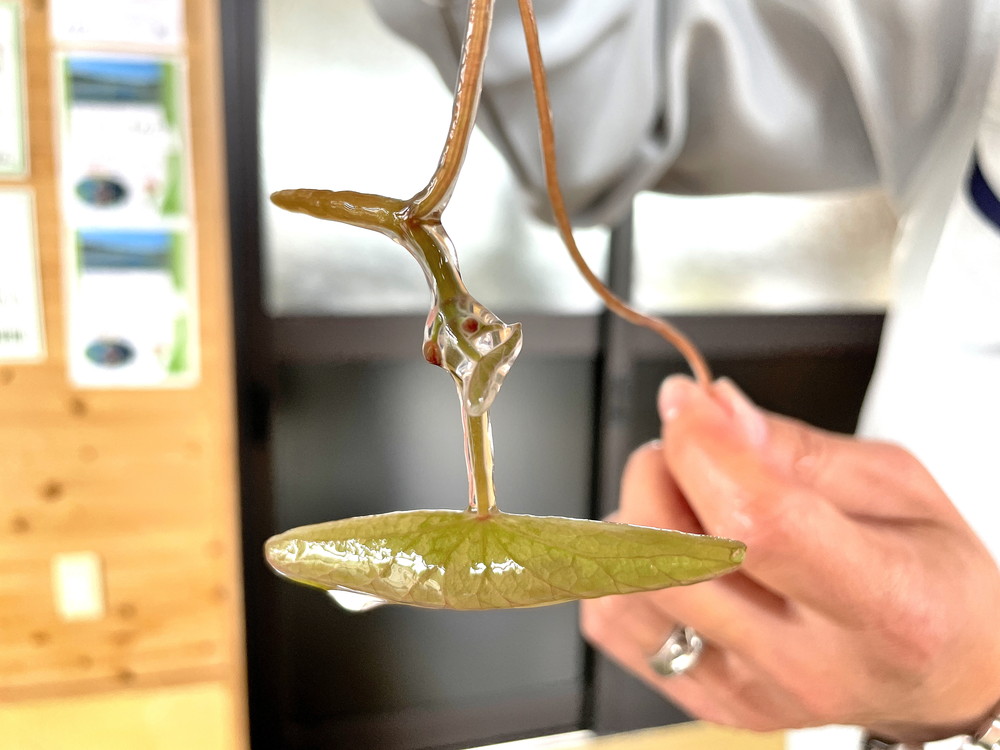 The point is to cut the part about 1 cm below the split part.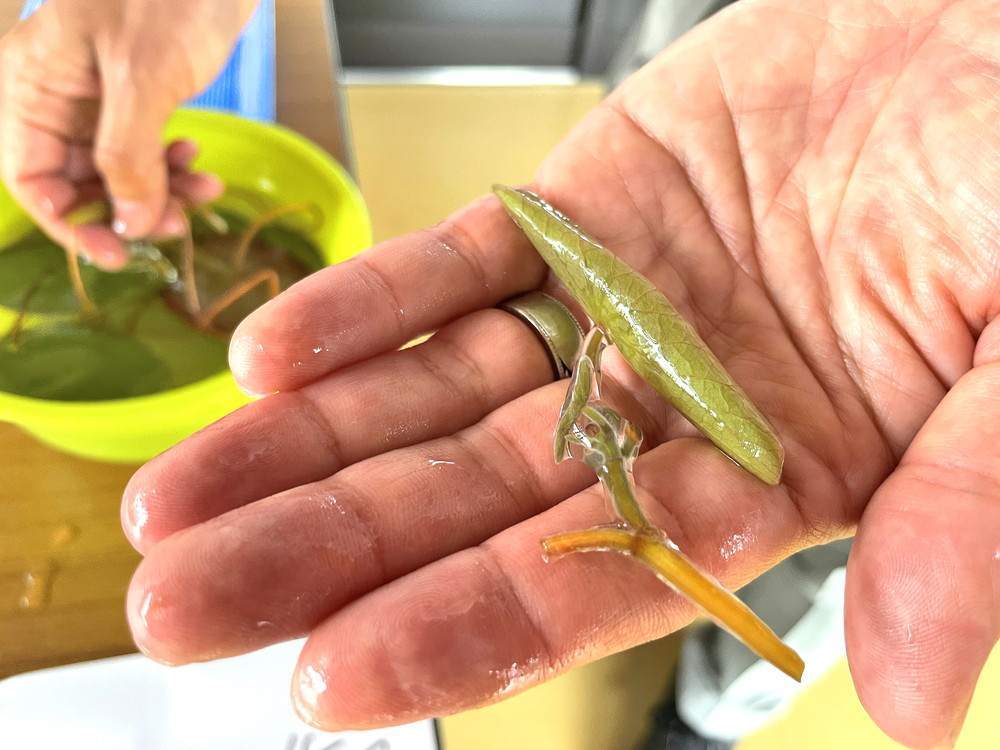 Wearing a life jacket, it's time to head out to "Junsai Swamp"! ! !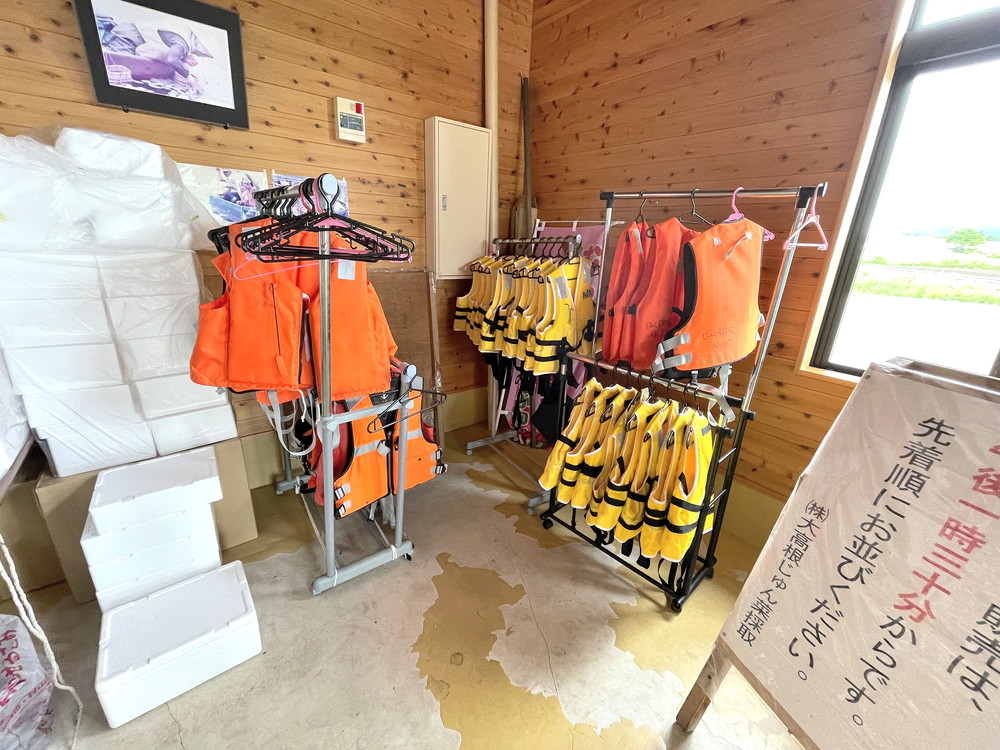 ②Let's go! ! !
If you go a little further along the side street of the reception, you will reach the dock.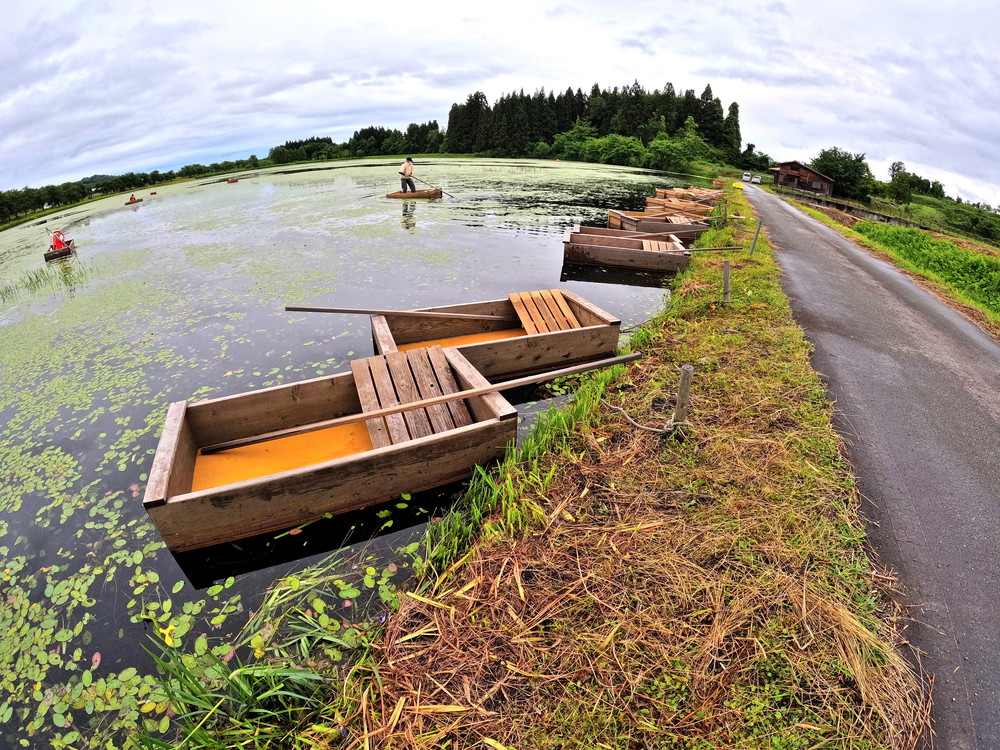 This boat is the children who will be entrusted with my life today… (Gokuri).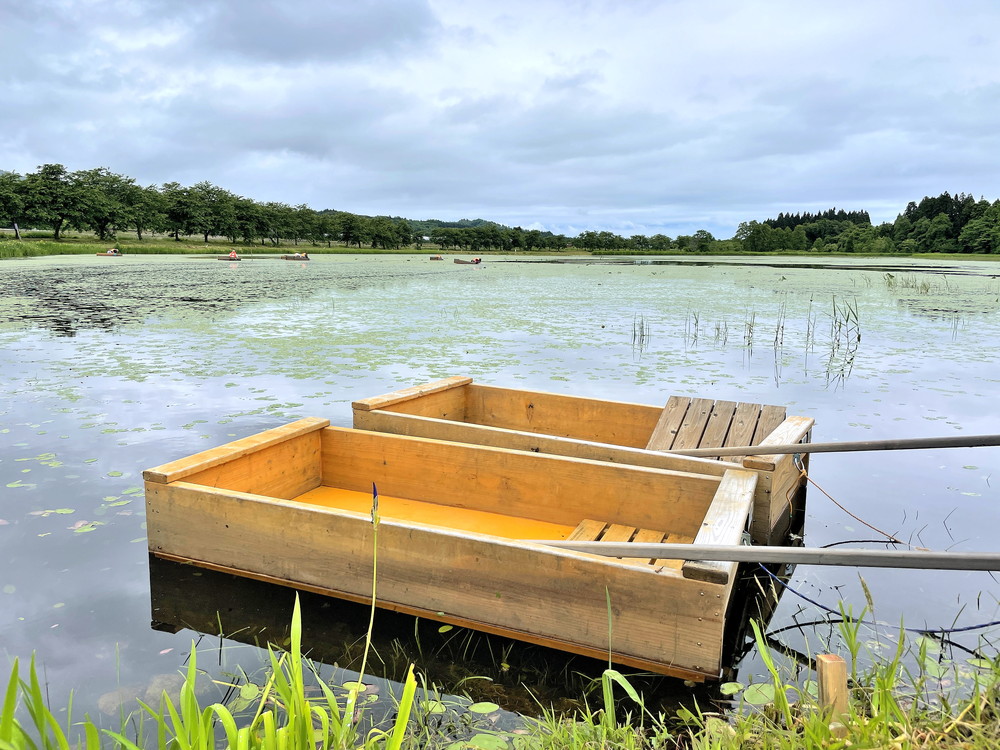 When I was a little nervous, the staff laughed and said, "I rarely fall, but it's okay."
It seems that it is most likely to fall when getting on and off, but recently there have been no tourists who have fallen.
Don't worry, the staff will support you!
This wooden stick is used to move the boat instead of the oars!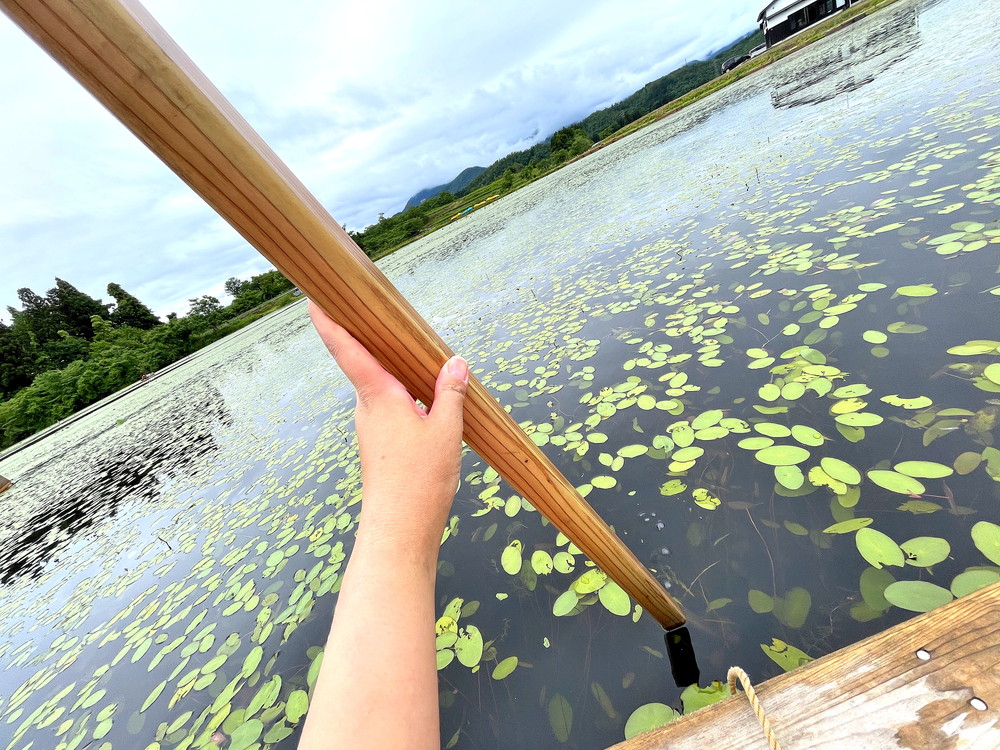 Proceed while sticking a wooden stick into the bottom of the swamp.
This is quite difficult!
Well, it's kind of fun!
I couldn't go in the direction I wanted to go, and I had a lot of fun with the staff and the interview team, regardless of my age.
The Junsai picking experience was intended for people of a calm age (sorry for the selfish image!), but I think students and families can enjoy it quite a bit!
Even before the interview team started picking junsai in earnest, the voices of "Oh, this is funny!" were flying around many times.
And finally, the junsai picking experience begins!
But!
Have a look at this….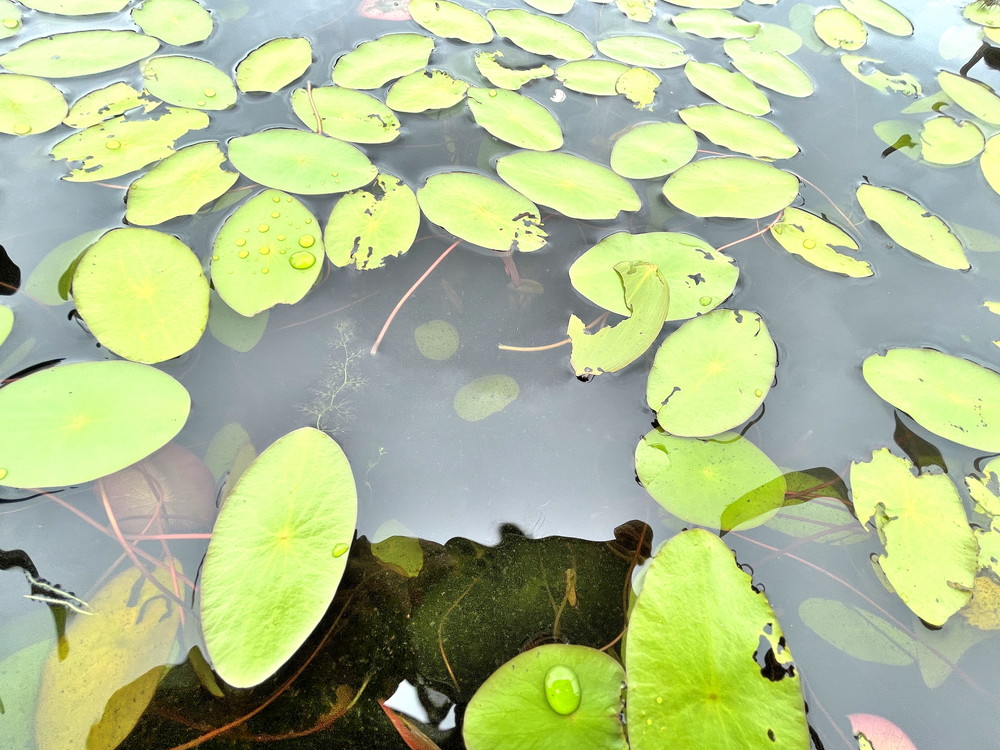 Because the weather is cloudy, I don't know where Junsai is.
Mr. Kuronuma, a staff member, said, "This year we had a good harvest, but there were a lot of things.
All the reporters who don't understand at all! ! !
"Here, Sogo!"
It was an exchange like this that made everyone excited again lol
Kuronuma-san, thank you very much for teaching me patiently!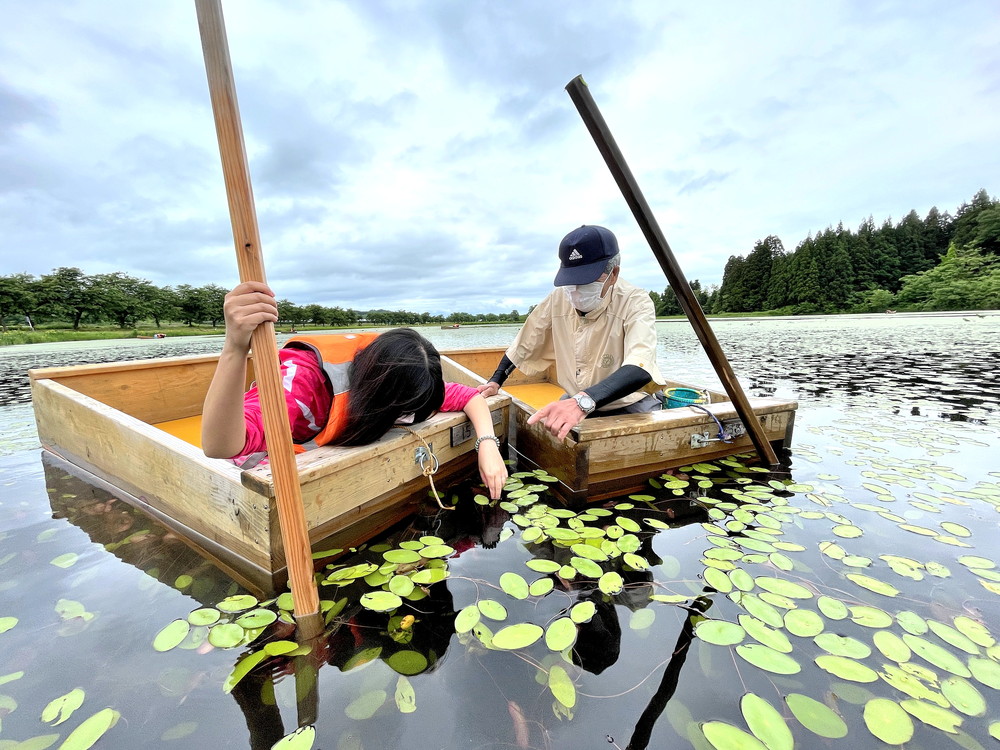 After two or three minutes, you will gradually see it.
At first I didn't know what to expect, but there were cute, curled young shoots all over the place!
Even a clumsy writer was able to harvest safely!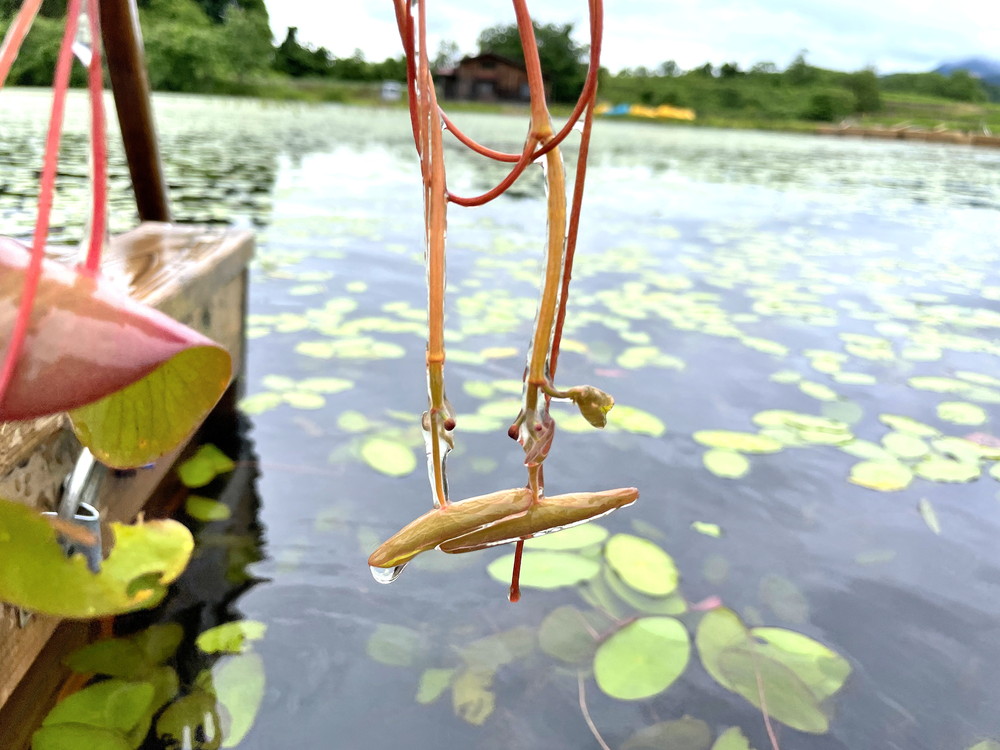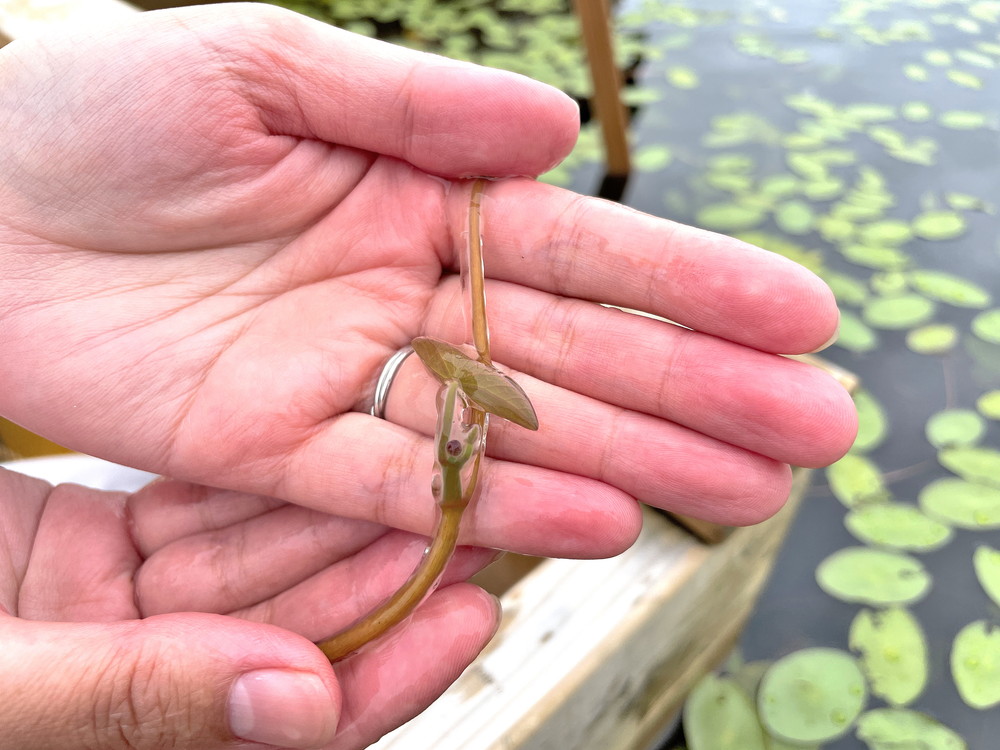 By the way, here is the state of young shoots of Junsai in the water.
(The underwater camera I got recently was useful!!!)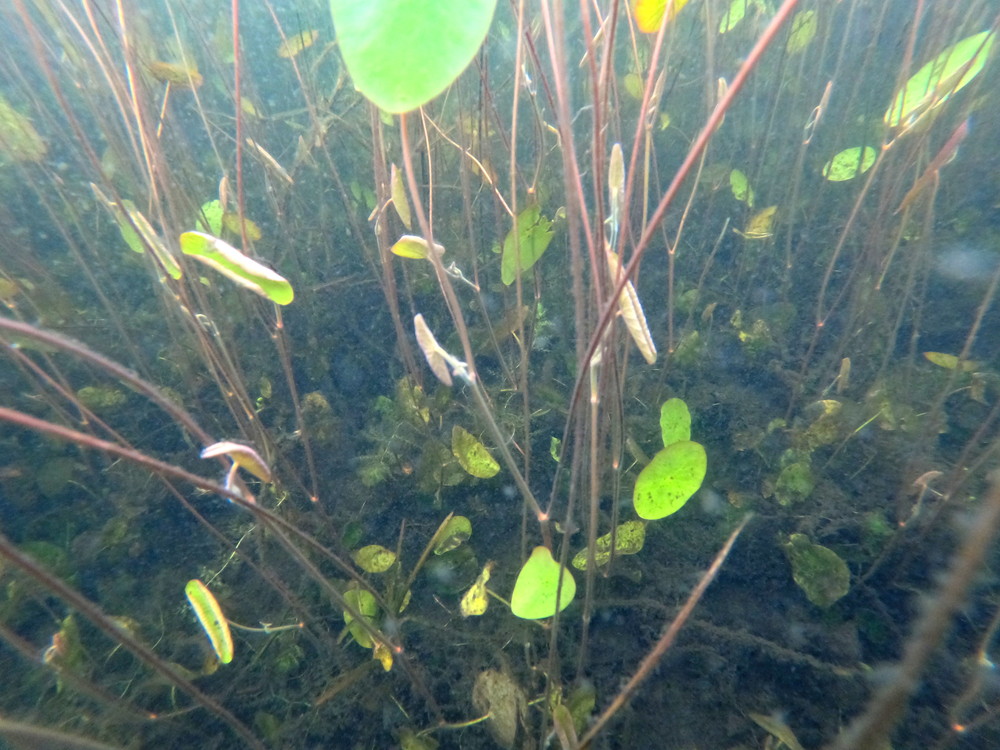 It's hard to see from above the water, but I was able to see a lot of young shoots underwater!
Mr. Kuronuma, a veteran, was picking junsai one after another with skillful stick handling and skill.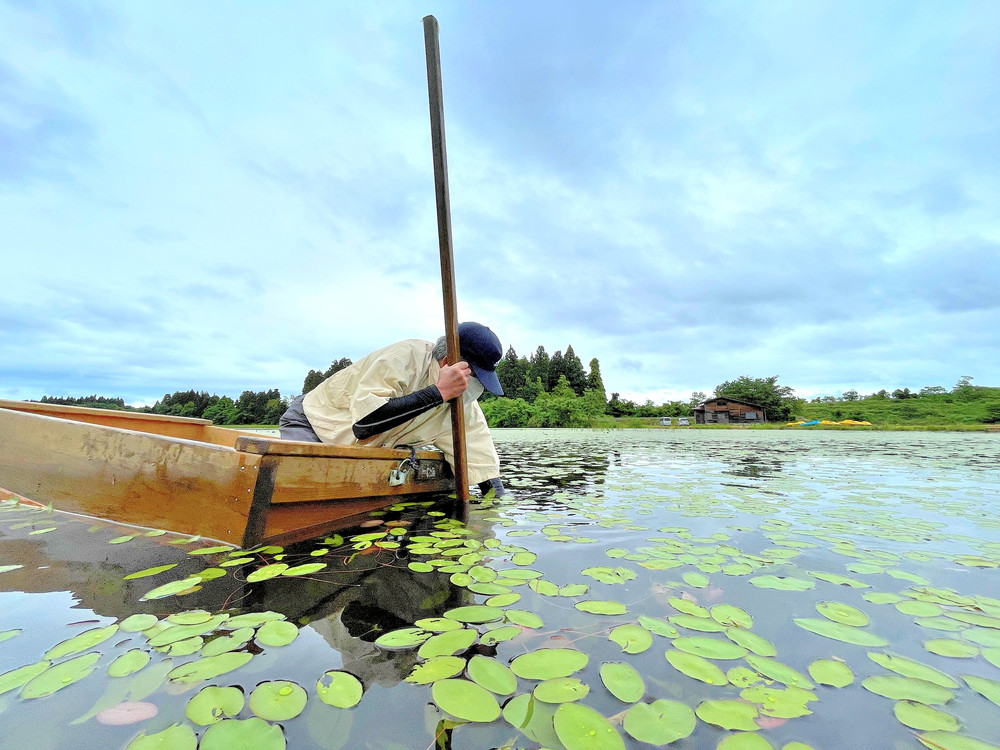 If you actually experience it, you will understand how amazing it is.
And the appearance of picking junsai is cool…
The author also got the hang of it and rowed with all his might, saying, "All right, let's do it!"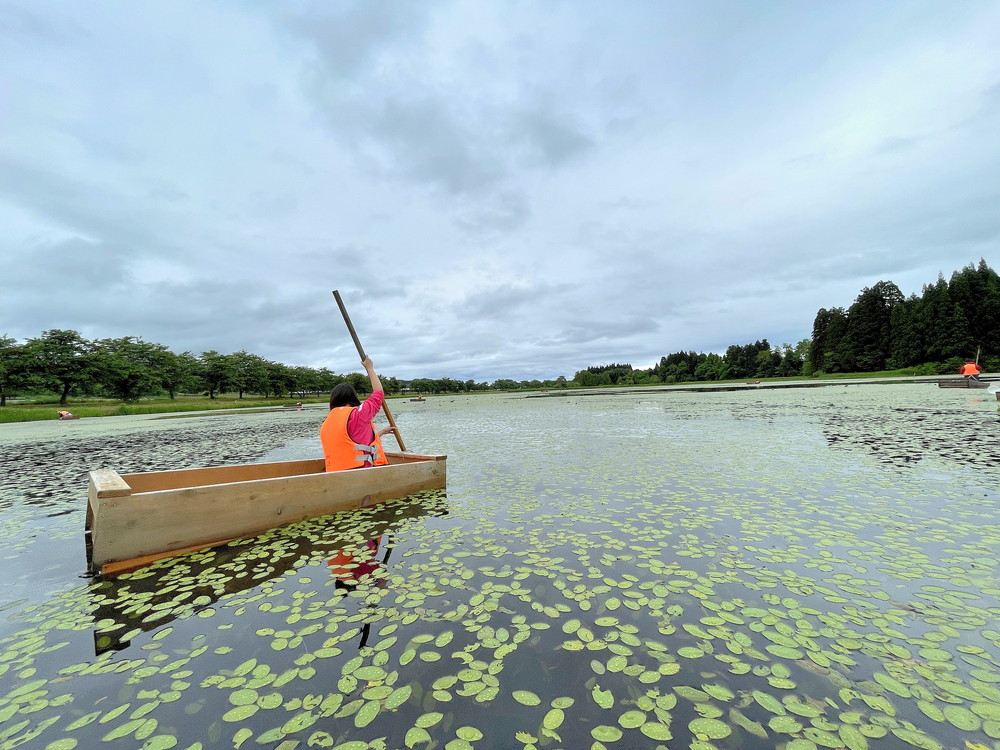 Silently immersed in junsai picking….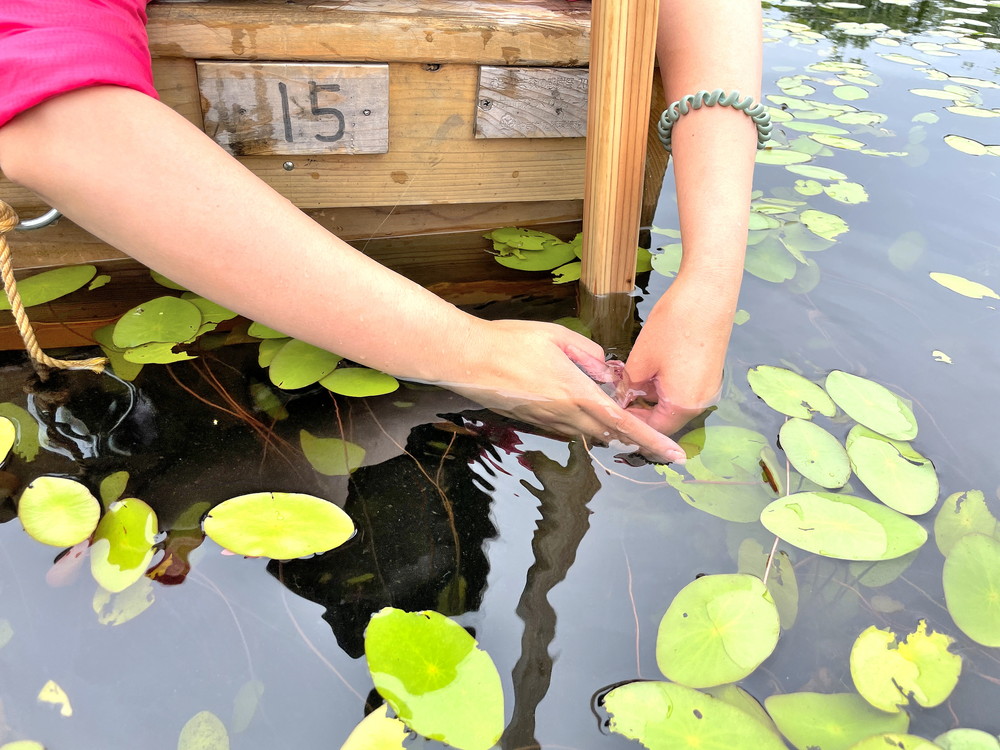 I felt nostalgic about this feeling of immersion, and it was the same feeling as the " writing piece and carving experience " that I experienced in Tendo before.
It's nice to be completely immersed in work.
The writer who was too absorbed in it, the biggest tragedy will come after this…
Can you understand?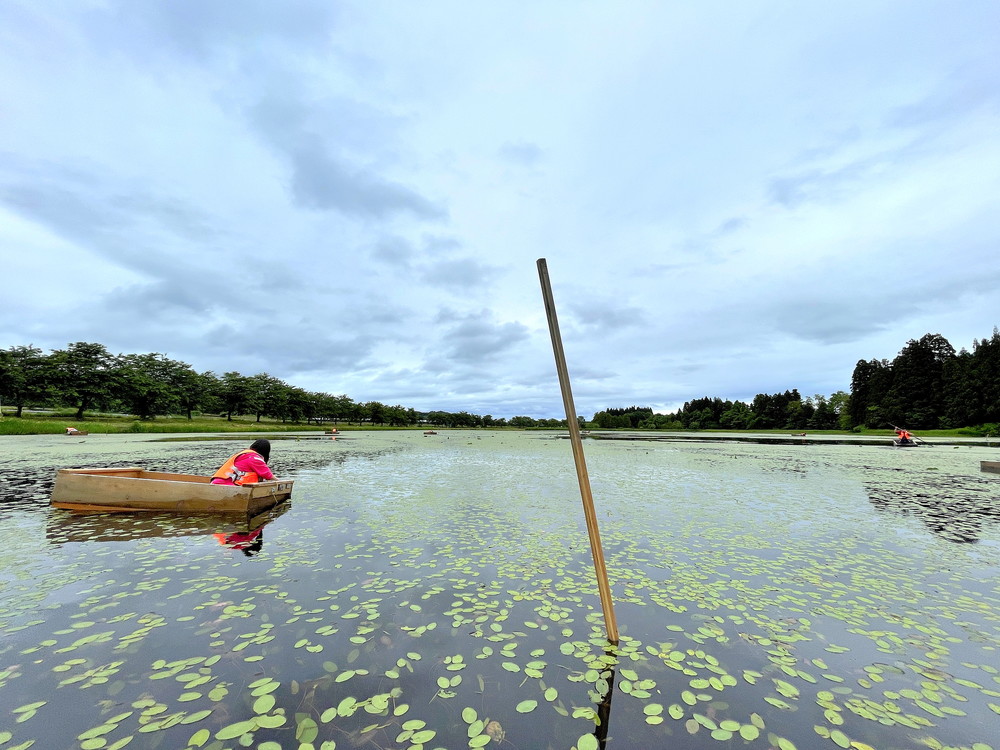 As a result of being too obsessed, the stick is swept away by the wind and is in an irretrievable position.
Everyone please take care.
(I got it for the interview staff, but I was pretty impatient lol)
Even so, the scenery of Junsai Marsh was so beautiful that it was refreshing to the soul.
Because it was raining in the morning, there were beautiful droplets of water on the junsai leaves.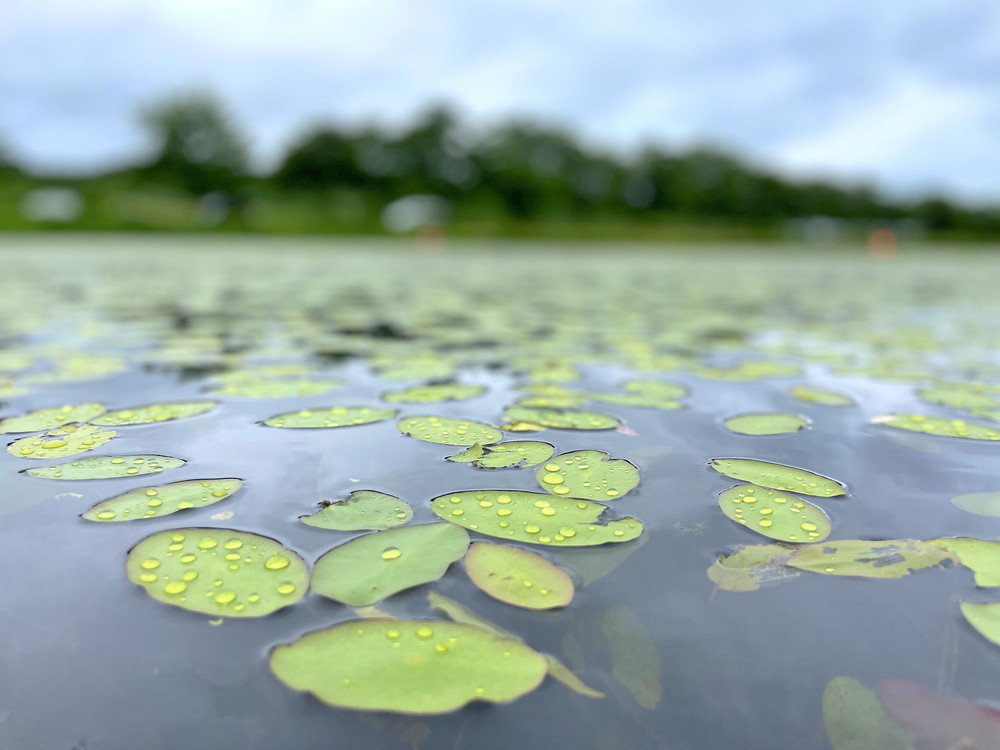 When the weather is nice, the blue sky and green water are really beautiful.
Please enjoy the scenery as well.
③Points of Junsai picking experience
[Point 1] Easy-to-move clothes and rain protection
Picking Junsai used a lot of physical strength.
Please wear clothes and sports shoes that are easy to move in as much as possible.
Also, sometimes it rains.
It rained early in the morning on the day of the interview, and although it had stopped at the time of the interview, the boat was wet and muddy.
It is also recommended to bring a change of clothes.
By the way, the interview team was fully equipped with jerseys and sports shoes (bring a change of clothes and boots)!
[Point 2] Sun protection and hydration
On days when the weather is good, the direct sunlight and the reflection of the water surface are quite good.
In addition to sunscreen, please pay attention to heat stroke measures such as hats and hydration.
There is also a vending machine next to the reception building.
[Point 3] Beware of back pain and leg numbness
Junsai pickers lean forward while riding a boat for a long time.
When I was focused and focused, I unexpectedly came to my waist and my legs went numb.
Especially when I got off the ship, my legs were numb and I was in a tingling state for a while.
Please note that it may fall if you force it.
3. Soba noodles after picking junsai!
Right behind the reception building is the popular soba restaurant "Soba no Jin Junsai".
It is also the number one restaurant on the Mogami river Soba road, and it seems that there are fans who come from as far away as Kyushu.
This time, we had our prized soba noodles and freshly harvested junsai.
① Appearance and interior of "soba no Jin Junsai"
Here is the appearance of the store.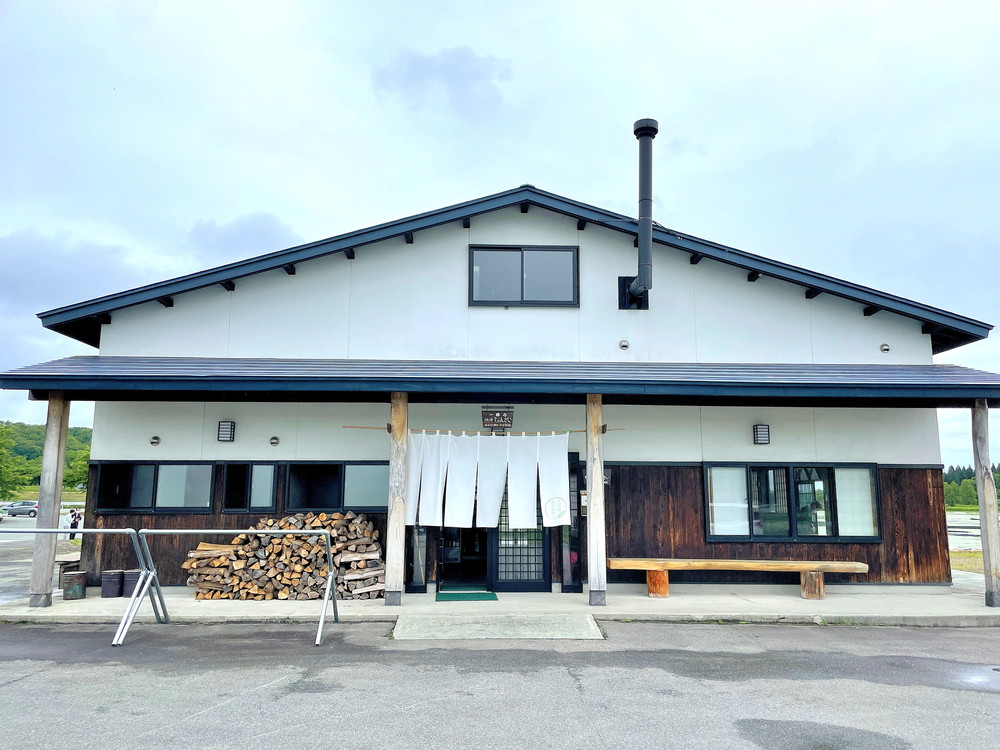 There is a slope at the entrance, so even wheelchairs and strollers can enter the store.
This is the inside of the store.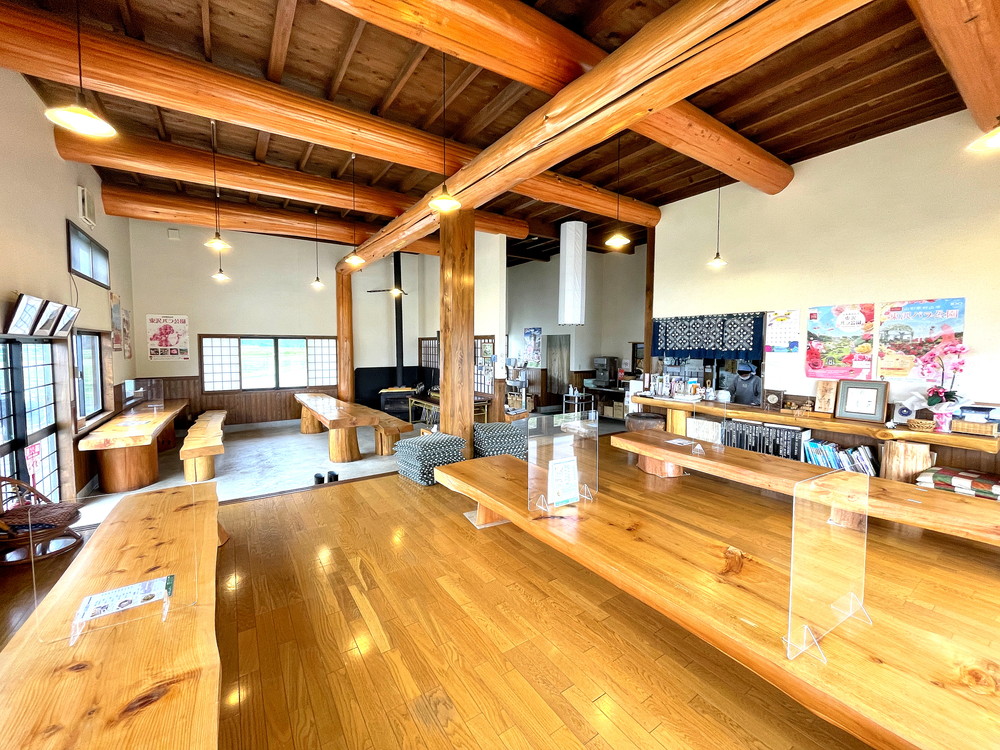 The large pillars and beams are impressive.
In addition to the raised seats, the table in the back is designed so that you can sit in a wheelchair.
And what spreads outside the window is the Junsai Pond!
I was looking outside while waiting, but it was a scenery that I could see forever.
②Menu
It is a soba restaurant, but it seems that the chewy hand-made udon noodles are also popular.
It is boiled in a completely separate pot, so people with soba allergies can rest assured.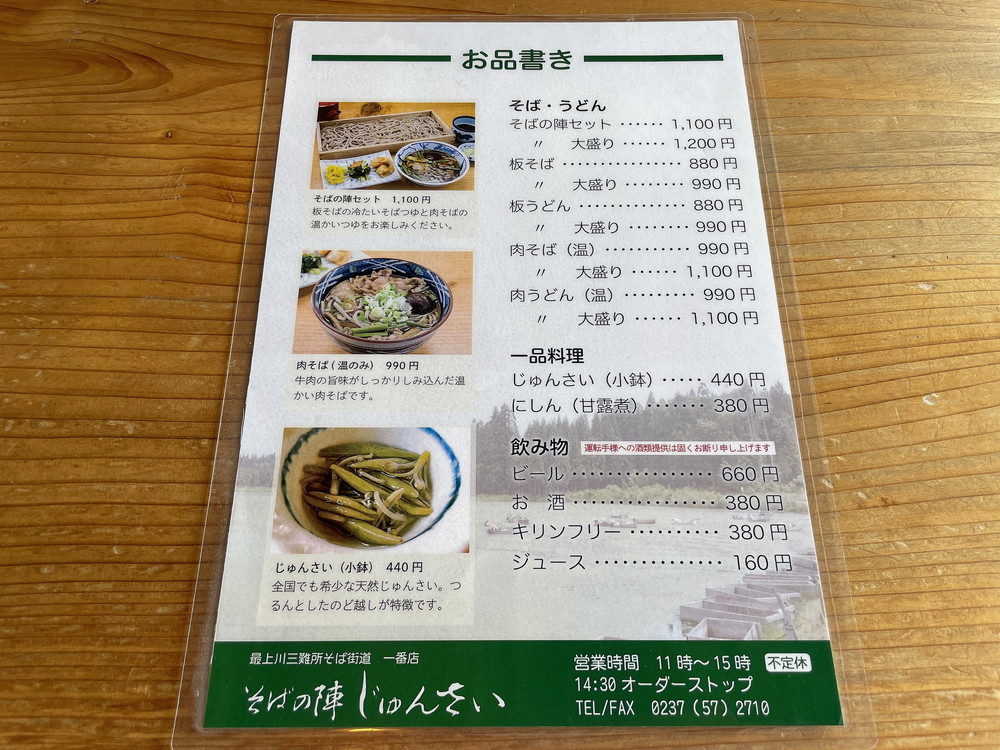 ③Food report
This time, we had the "soba no jin set" and "niku-soba (warm)" recommended by the shop staff, and of course, "Junsai (small bowl)"!
First of all, the "soba's team set" was brought.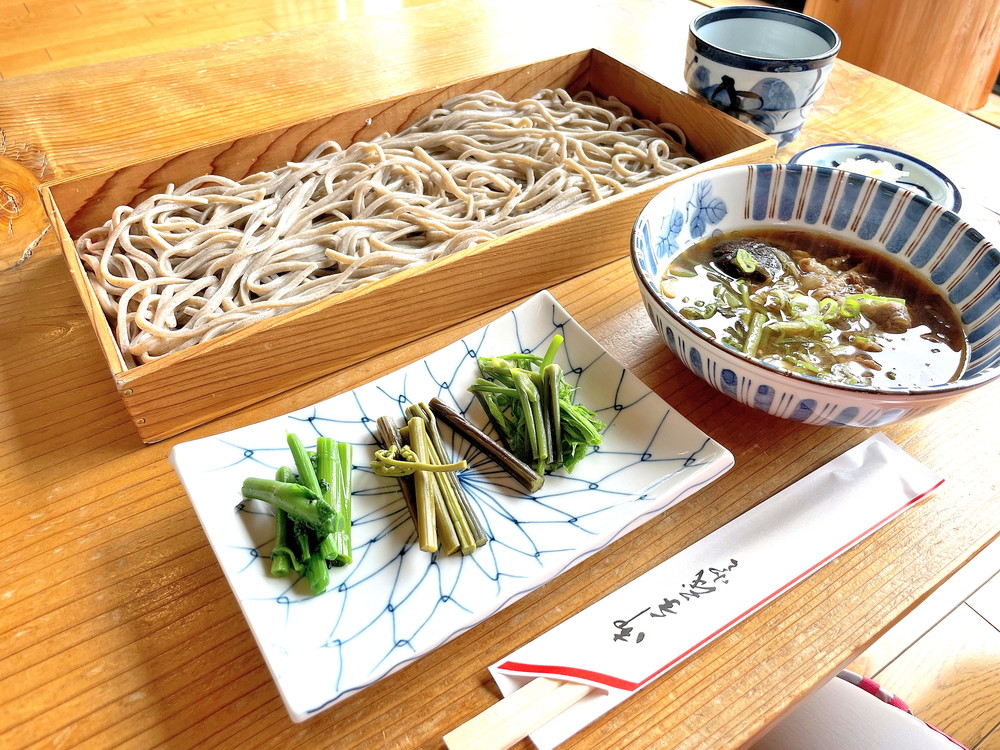 Thankfully, it comes with both cold and hot soup.
And 3 kinds of mountain vegetables whose deliciousness can be conveyed just by their color.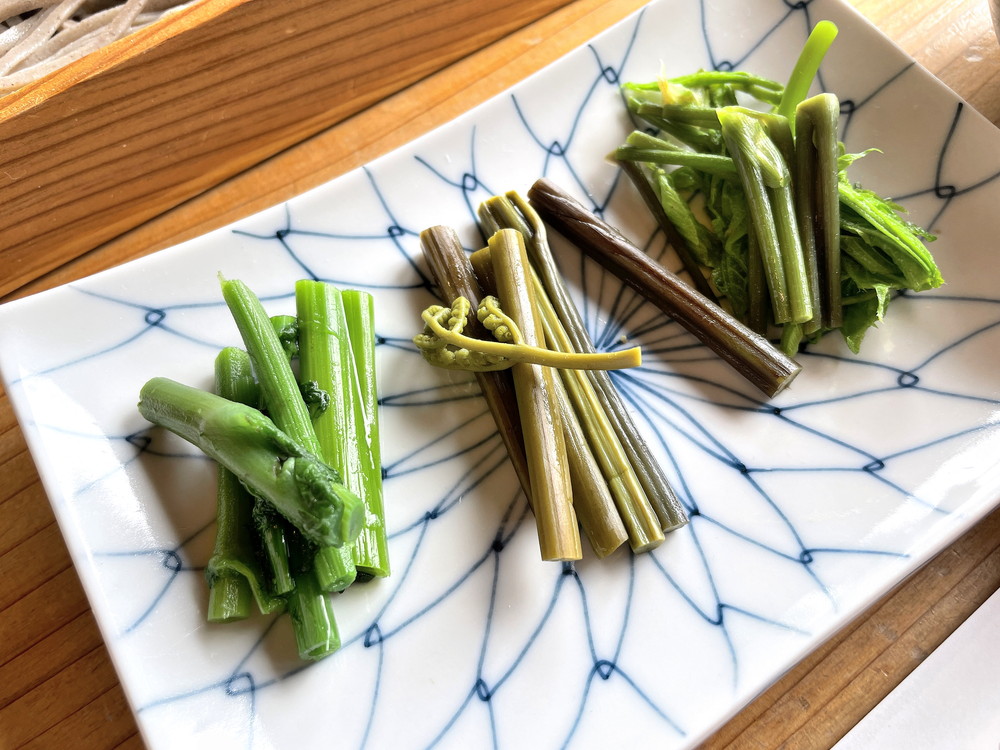 The types of mountain vegetables change depending on the harvest and season.
I had it with the vinegar and soy sauce that came with it, and it was all excellent!
After warming up with mountain vegetables, it's finally time to eat soba!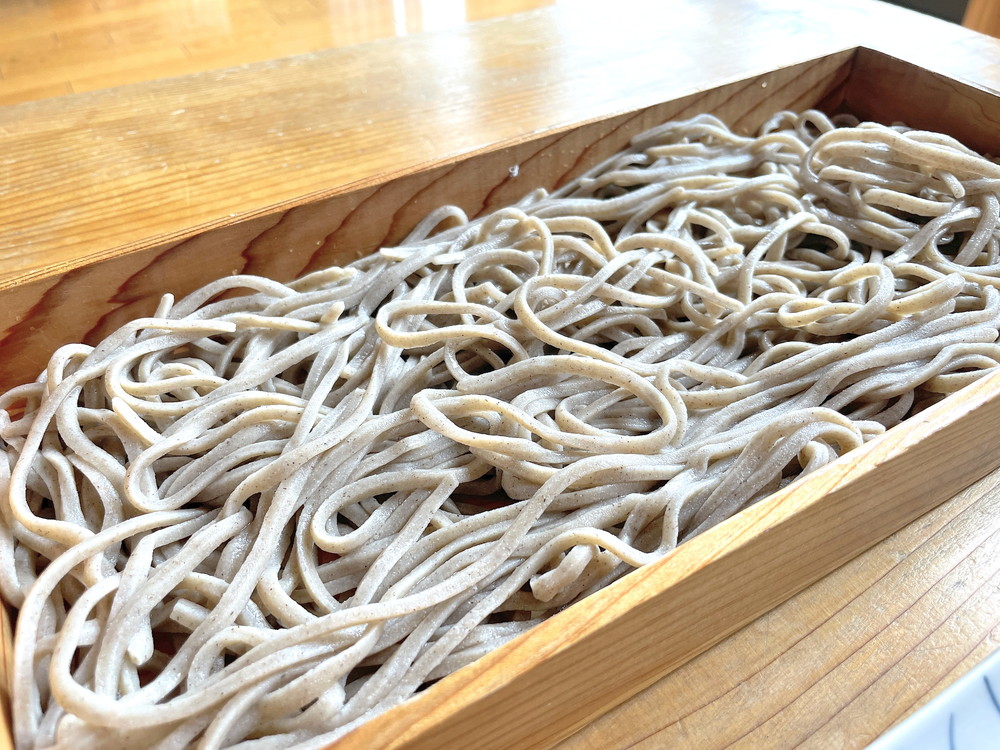 Sotoichi soba* is said to be made with generous amounts of homemade buckwheat flour.
*Gaiichi soba: 10% buckwheat flour and 10% wheat flour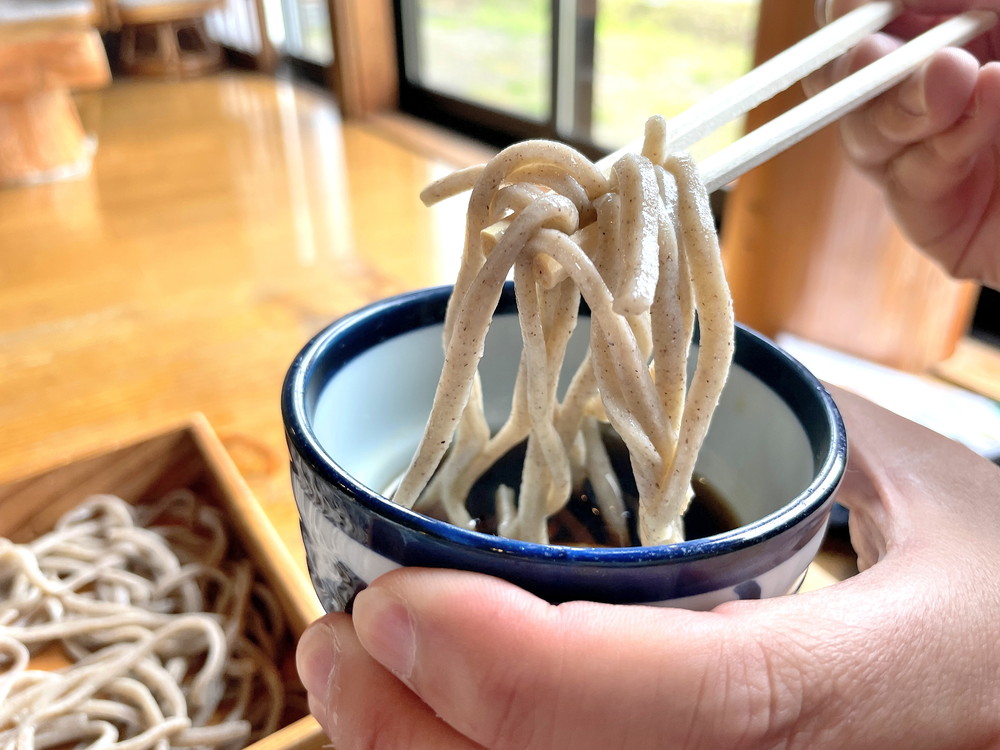 The moment you put it in your mouth, the aroma of soba spreads and the rich umami spreads out.
It goes very well with the thick soup, and the strong texture of Yamagata soba is irresistible!
The taste is even more delicious because it is after picking junsai.
And the warm soup is also delicious, which is frustrating.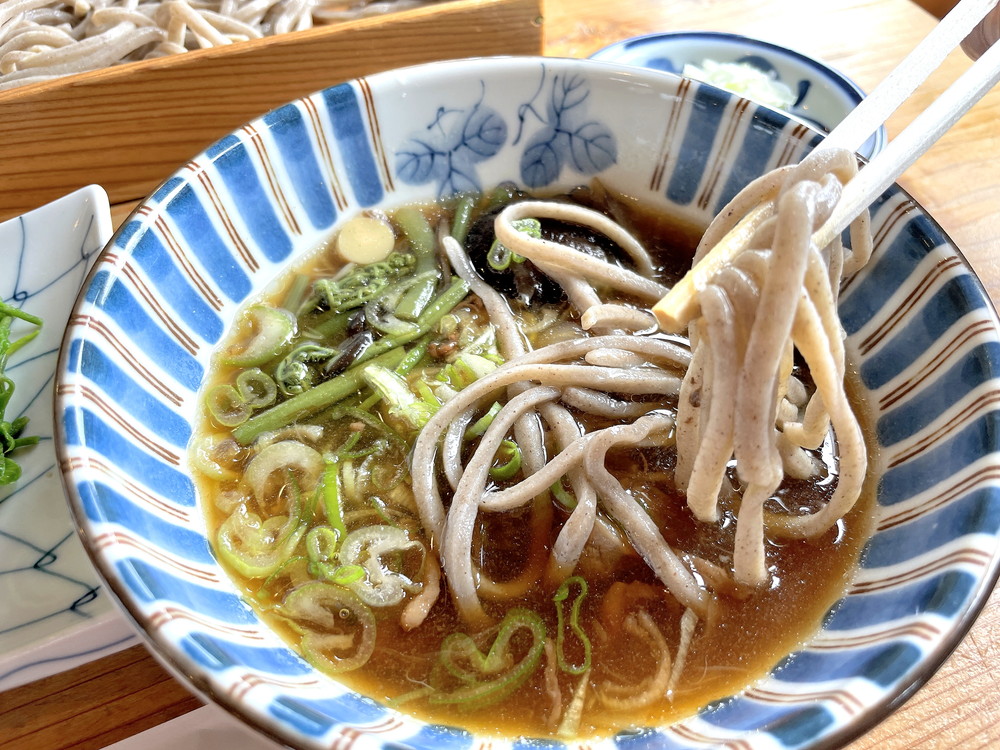 The umami of beef and shiitake mushrooms melts into the sweet and salty soup, and the taste is different from the cold soup.
The mountain vegetables sandwiched between them were also irresistible.
Next was "niku-soba (warm)".
* Actually, it was brought immediately after the set!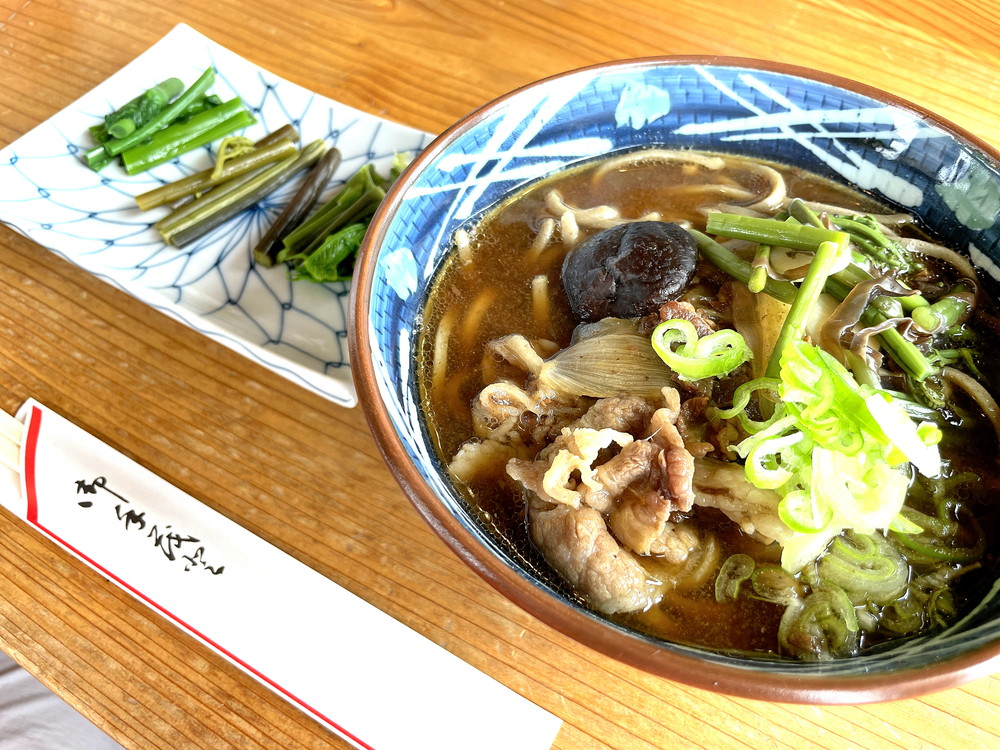 It rained early in the morning and the temperature was low, so the warm soup and soba literally soaked into my body and soul.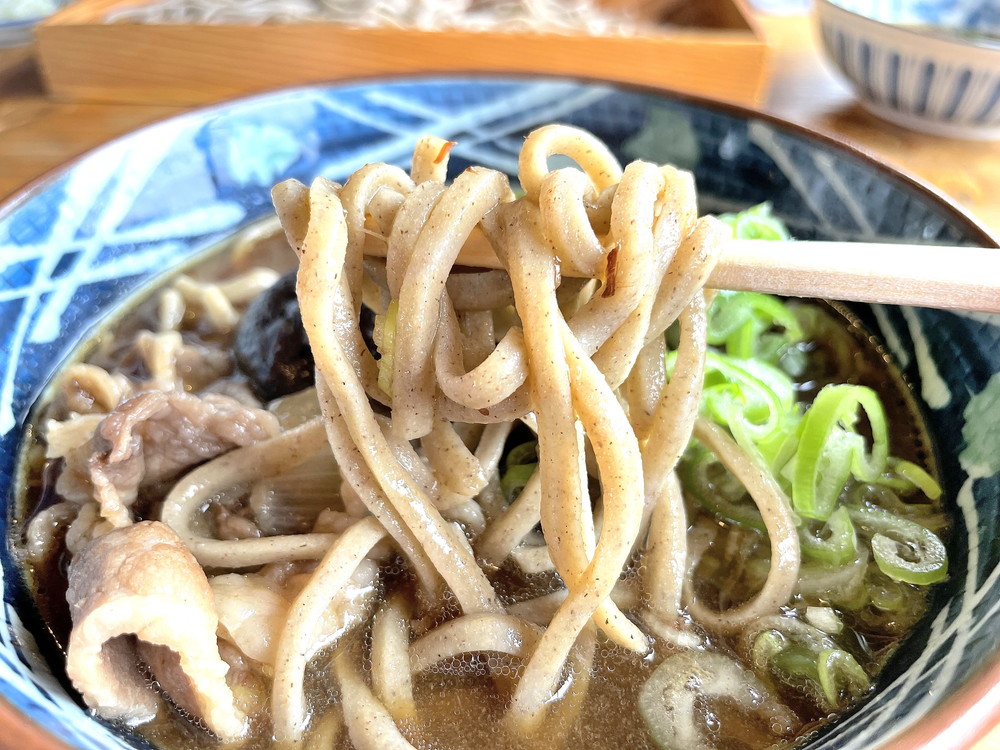 As I write this article, my mouth is reacting to it lol
And the last one is today's main character "Junsai".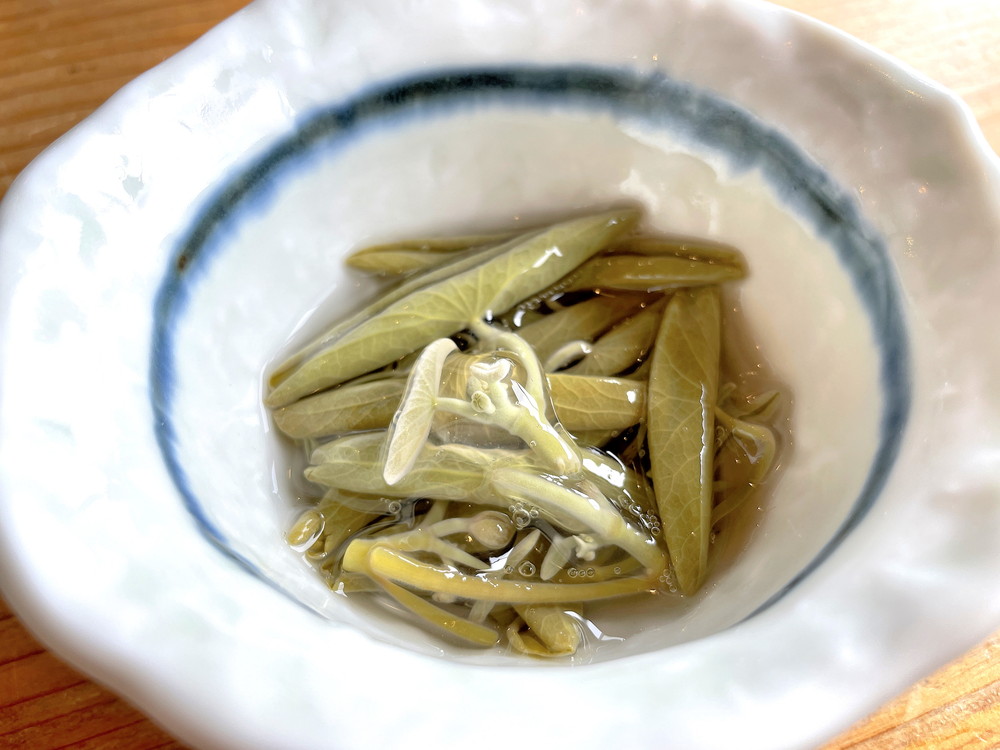 Purunpurun is more than it looks!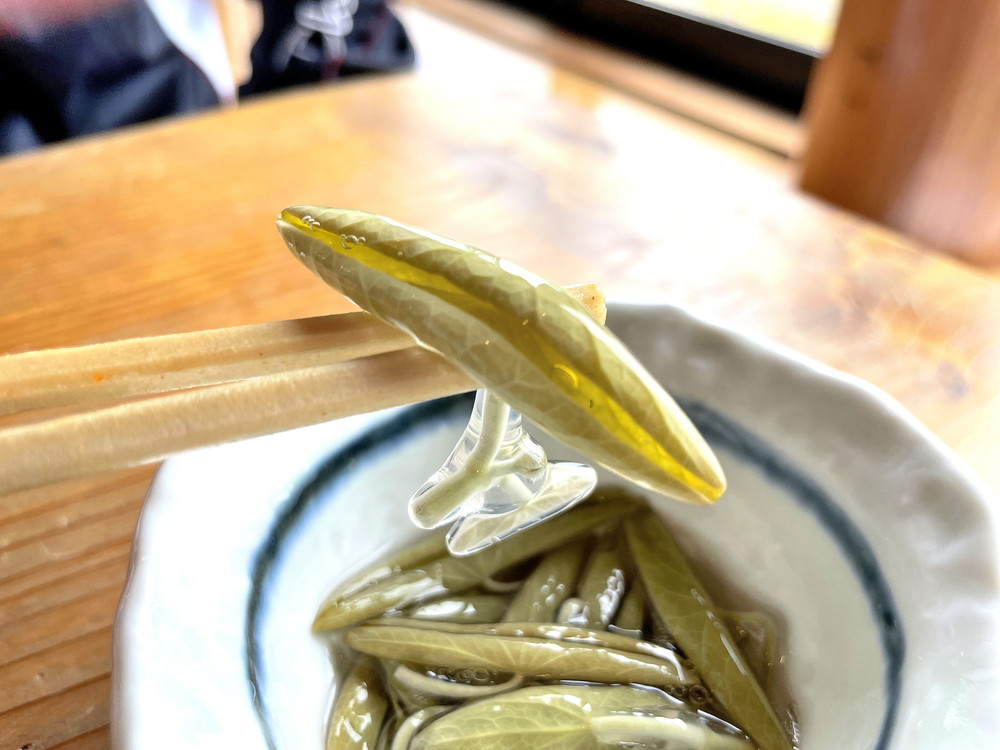 I had it with vinegar and soy sauce, but the unique crunchy texture goes well with the noodles, so I can enjoy it smoothly.
If you add wasabi soy sauce and chill it, it will go great with Japanese sake!
"Junsai" will satisfy your body, mind and stomach.
We hope that everyone who visits VISIT YAMAGATA will experience it.
④ Basic information
[Hours]
11:00-15:00
[regular holiday]
Irregular holidays
Detailed information
Team of soba

2163-3 Tazawa, Murayama City, Yamagata Prefecture

0237-57-2710

0237-57-2710
4. message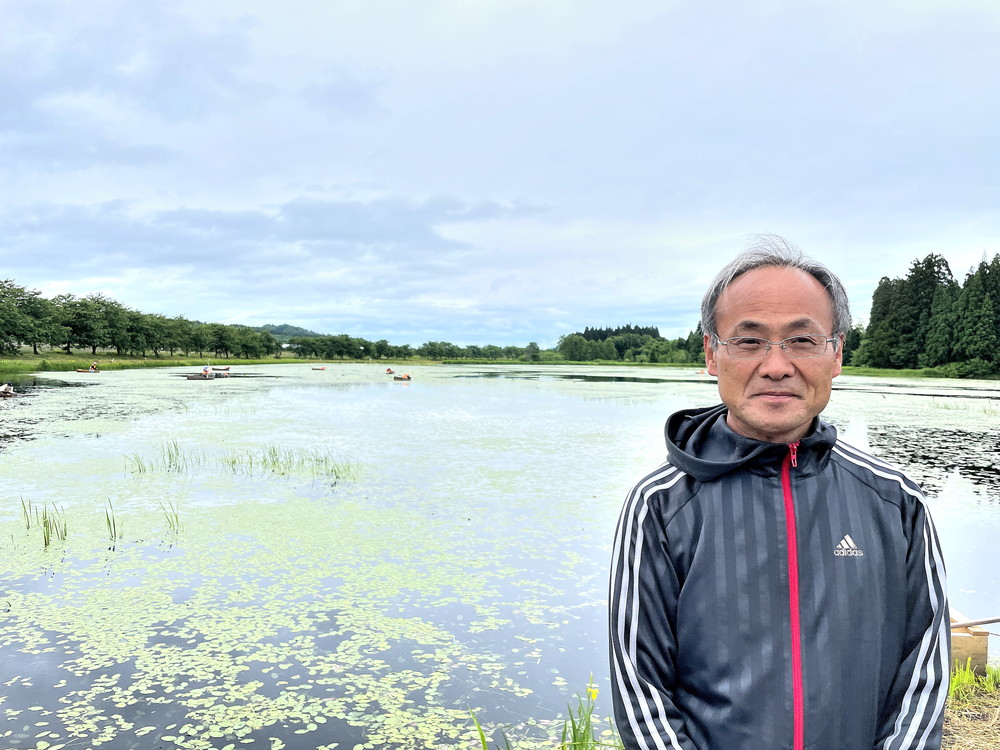 Finally, Mr. Ishizawa of "Otakane Junna Harvest Co., Ltd." gave us a message to everyone viewing VISIT YAMAGATA.
"I would be happy if you could pick Junsai freely in this large space and have a good time.
Please come to Murayama a lot and look for the good points of Murayama. "
Detailed information
Oya Marsh

2163-5 Tazawa, Murayama City, Yamagata Prefecture
[Inquiry]
(no company) Murayama City Tourist Association

0237-53-1351

0237-53-1351